Visit huskies in the wilderness of Tromsø
Visit a wilderness centre with many huskies, get up close with the animals and get an insight into the art of dog sledding.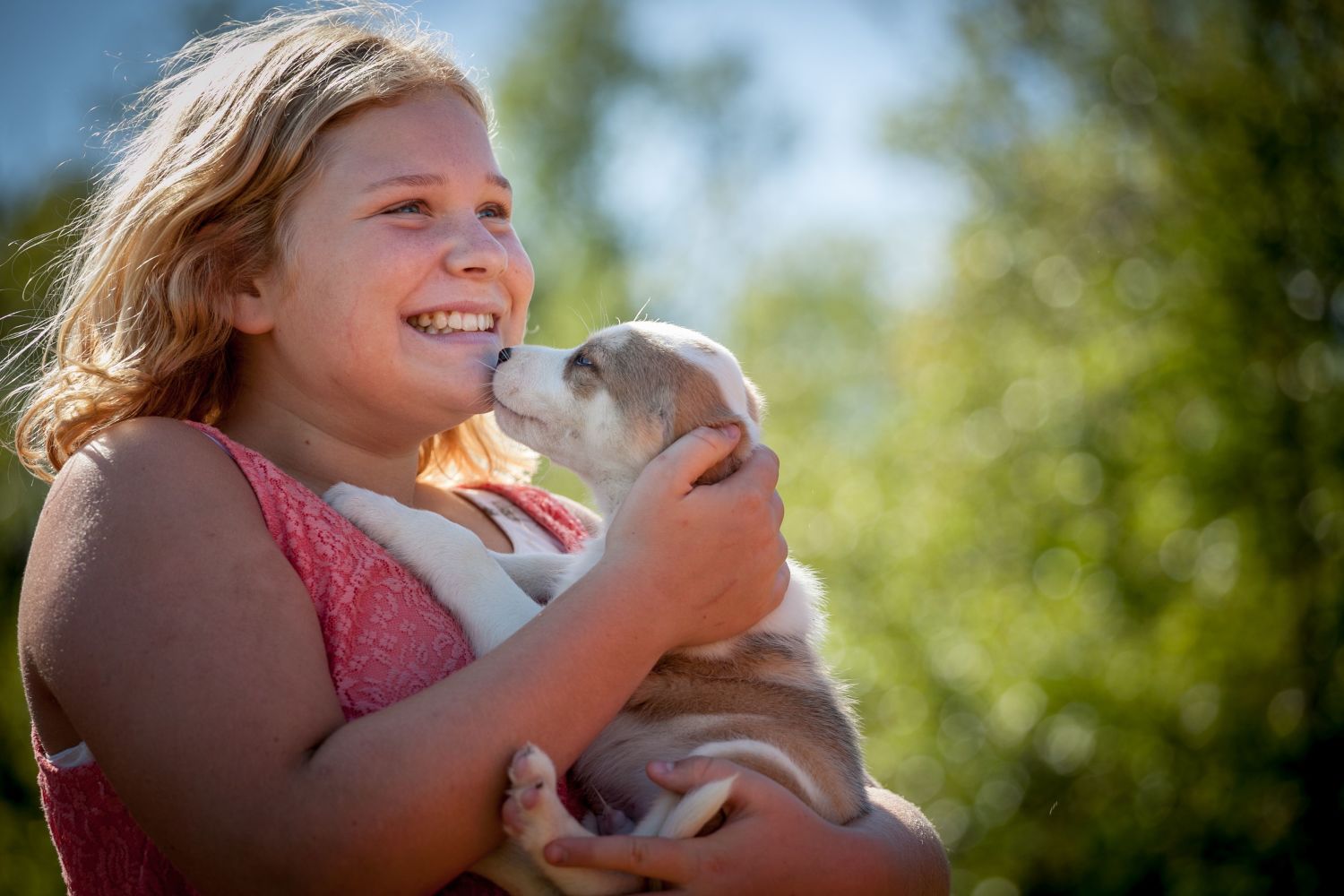 About the excursion
Wear comfortable shoes and warm clothes. Mini buses from the wildlife centre pick you up at the harbour and will also take the guest back to the ship.
Direction: Northbound
Disembarkation port: Tromsø
Embarkation port: Tromsø
Time: 14:30-18:00
Meal: Cake and hot drinks
Level: 1 (Read more)
Season: Summer and autumn (18 May - 31 Oct)
Min/max persons: 10/32
Booking reference: TOSN4
Price: From £ 90 - $ 110 per person
There are many huskies, of various sizes and ages, at the centre. With them are people who give the dogs everything they need, including the joy of running long distances. The founder of the wilderness centre, Tove Sørensen, has over 30 years' dog sledding experience, and she has also been a pioneer of dog sledding at a competitive level. 
The visit to the wilderness centre allows you to pet the dogs and admire their strength and beauty. You will learn about dog sledding and breeding huskies.  
The wilderness centre is located in a scenic area, and if you like you can join a small tour to explore the flora and fauna of the area.  A piece of our family-recipe chocolate cake and something hot to drink, served around an open fire in our cozy Gamme-Hut, concludes a perfect afternoon.
A Husky Visit in the Wilderness of Tromsø
The dogs train during the summer, but as soon as the first snow falls, they sit in front of their houses, eager to start working. 
Read about the husky life at Tromsø Villmarkssenter!
Other excursions from Tromsø