Golfing at Lofoten Links
One of the world's most impressive golf courses! Lofoten Links has been featured in several international golf magazines and has several top positions among the world's best golf courses. So if you are a golfer – this must be on your bucket list. (Header photo: Jacob Sjôman)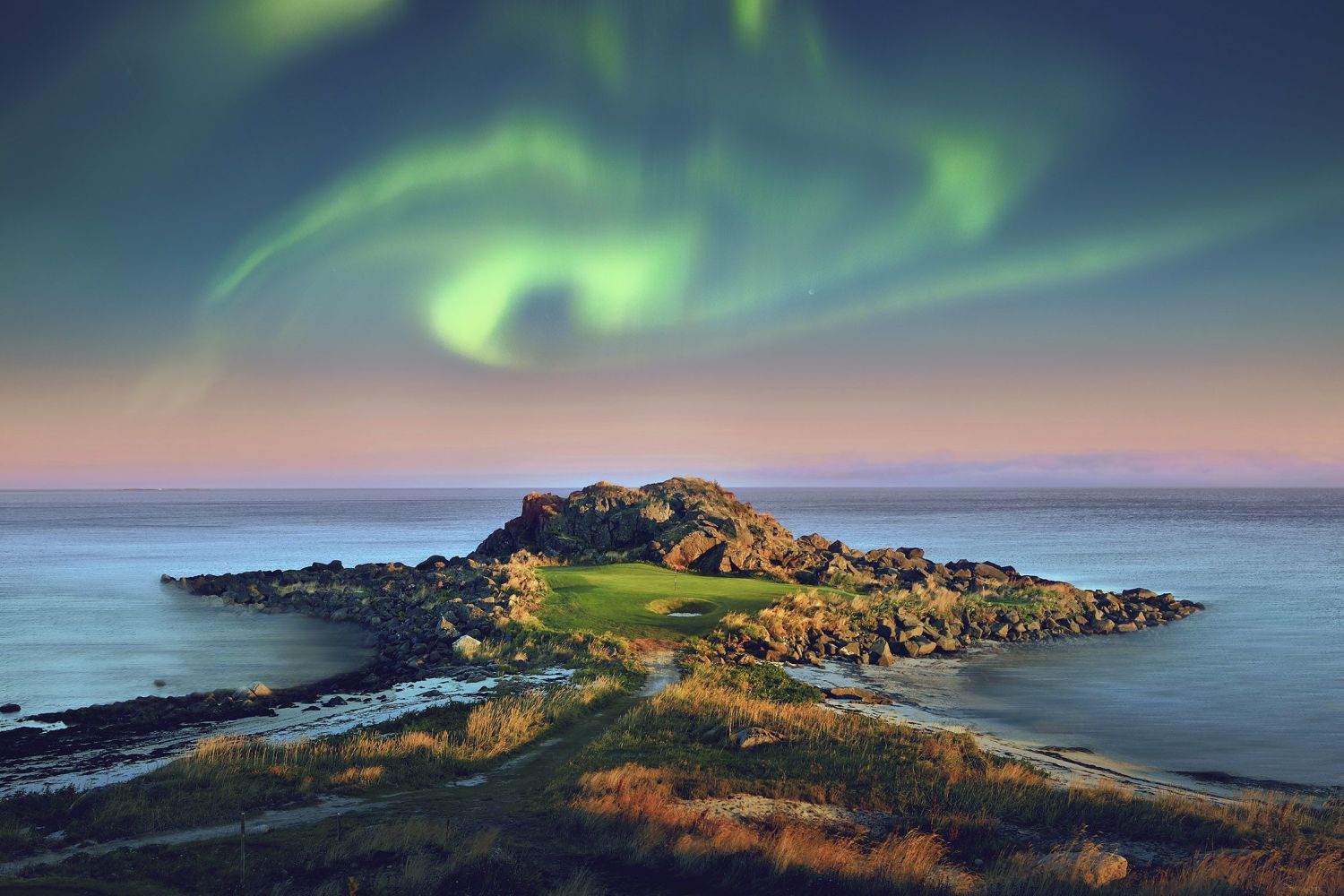 About the excursion
Bus to the golf course where you get information about the facility and pick up golf equipment. On this excursion, you would normally manage nine holes. Rental of golf set, bag and cart is included in the price but must be booked in advance. Please let us know whether you are playing from the right or the left. Balls, pegs and gloves can be bought on the court. Minimum handicap is 54.
Direction: Southbound
Disembarkation port: Svolvær
Embarkation port: Stamsund
Time: 18:40-22:20 
Meal:  None
Level: 2 (Read more)
Season: Spring, summer (1 May - 20 Aug)
Min/max persons: 4-8
Booking reference: SVJS6
Price: From £ 287 - $ 347 per person
On this excursion, you are brought by bus from Svolvær through the wild Lofoten scenery to this beautiful course right beside the sea. The very first people who came to Lofoten settled on Gimsøy. The Vikings also liked it here. The green fields and the white sandy beaches attracted people then as now, and you can play golf in these historic areas.You go from one green that is more spectacular than the next, while the sun remains high in the sky even though it is heading towards evening. 
You are surrounded by Viking burial sites, white sandy beaches, cloudberry heaths and pebbles, while sea eagles soar overhead. You will usually manage nine holes, and you have challenges and views that you do not get on other golf courses.  
Swedish Golf has Lofoten Links among the ten most beautiful golf courses in the world.Enjoy the location, the nature and the unique golf course, and try to keep the ball on the fairway..
When your game is over, the tour continues to Stamsund where the Havila Voyages ship will be waiting for you.
Other excursions from Svolvær