The Russian border
Throughout time, Kirkenes has been characterized by its proximity to Russia. Visit the Russian border, and gain some insight into what the close relationship between neighbours meant during World War II.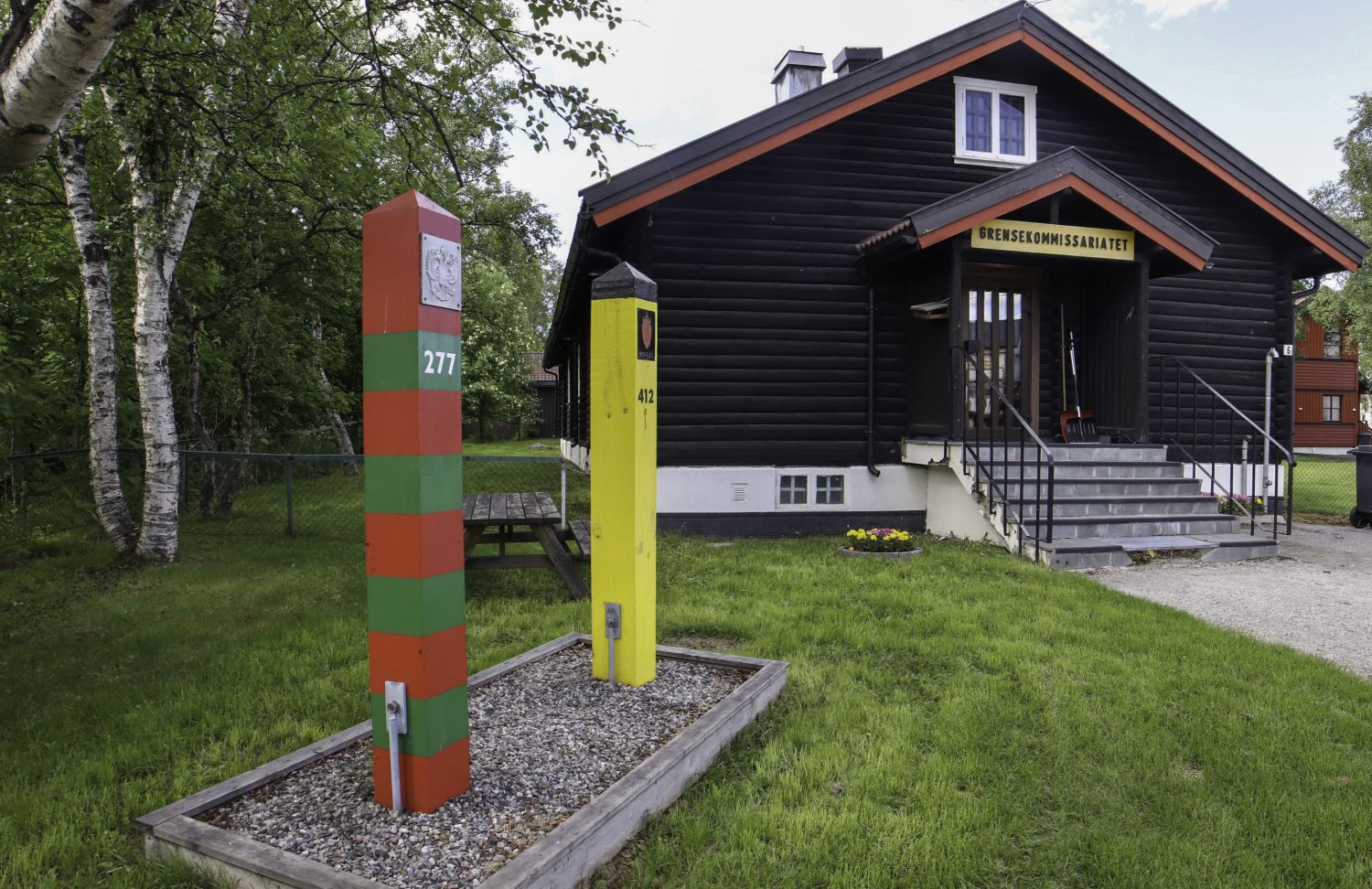 About the excursion
A bus will collect you from the quay, transporting you to the Russian border. Although border crossing is prohibited, the journey includes stops at intriguing locales. You'll visit Andersgrotta and a memorial monument dedicated to the Russian army before returning to the Havila Voyages ship. Please note, Andersgrotta, with its steep stairs and rugged terrain, may be challenging for those with mobility limitations. Warm attire and comfortable footwear are recommended for this excursion.
Direction: Both Directions
Disembarkation port: Kirkenes
Embarkation port: Kirkenes
Time: 9:00-12:00 
Meal: None
Level: 1 (Read more)
Season: All year round
Min/max persons: 14/252
Booking reference: KKNB1
Price: From £ 95 - $ 115 per person
Situated near the Russian and Finnish borders, Kirkenes is a diverse town where the Eastern neighbours and the Sami culture in the northern hemisphere interweave in the fabric of everyday life.
Kirkenes is a cultural kaleidoscope, marked by distinctive weather patterns and seasonal variations. Winters here are known for their longevity, characterized by snowfall and the mesmerizing dance of the Northern Lights. Conversely, summers are brief yet vibrant, punctuated by the extraordinary phenomenon of the midnight sun.
This bus tour introduces you to the nuanced local and international history of Kirkenes, including a stop at Andersgrotta. Given its strategic geographical position, Kirkenes experienced significant bombardment during World War II, becoming one of the most heavily bombed towns worldwide. Andersgrotta, the town's largest bomb shelter, now showcases a film that portrays the harrowing experiences of seeking refuge within its confines during wartime.
Additionally, the tour encompasses visits to various monuments and statues throughout Kirkenes, notably the Russian Monument. This monument serves as a memorial to the Red Army that liberated Sør-Varanger in the autumn of 1944.
Another noteworthy stop is the picturesque viewpoint that offers a panoramic view of the entire Kirkenes town, an ideal spot for capturing memorable photos. However, the tour's highlight for many is the thrilling stop at the Russian border, where you'll find yourself mere meters away from the imposing Eastern neighbour.
---
The Boy in the Pasvik Valley: A Portrait
Ernst Sneve, 84, spent his early years in one of Norway's most war-ravaged regions. Now he is a guide, sharing his experiences with Havila Voyages' guests. And oh, the tales he has to tell!
Other excursions from Kirkenes