The Russian border
Throughout time, Kirkenes has been characterized by its proximity to Russia. Visit the Russian border, and gain some insight into what the close relationship between neighbours meant during World War II.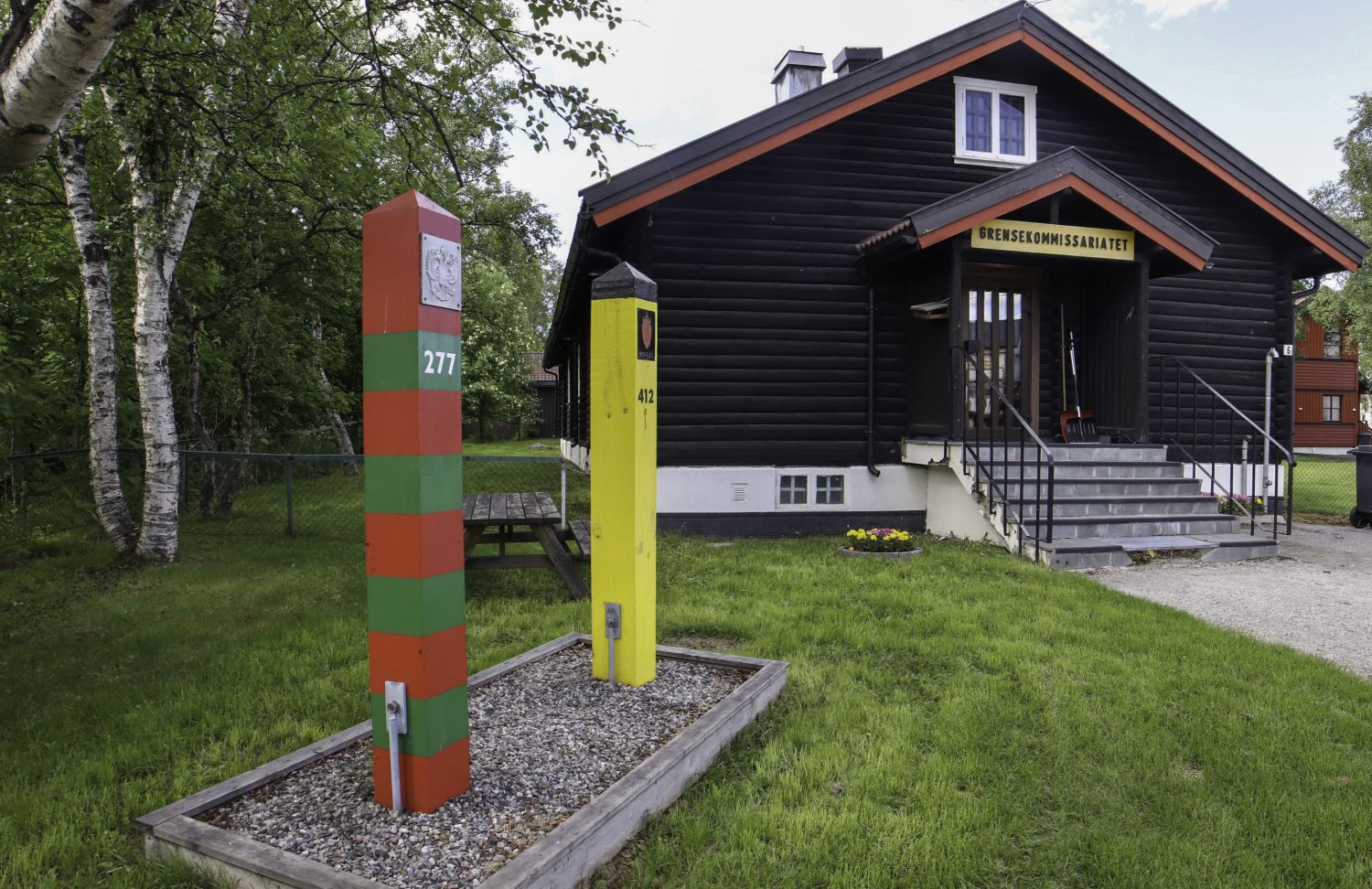 About the excursion
You are picked up by a bus at the quay and taken to the Russian border, but it's not allowed to pass the border. Several stops along the way in interesting places. Back to Andersgrotta and the memorial monument for the Russian army before you are shuttled back to the Havila Voyages ship.   There are steep stairs and difficult terrain down to Andersgrotta, so it is not suitable for people with reduced mobility. We recommend warm clothes and comfortable footwear.
Direction: Both Directions
Disembarkation port: Kirkenes
Embarkation port: Kirkenes
Time: 9:00-12:00 
Meal: None
Level: 1 (Read more)
Season: All year round
Min/max persons: 14/252
Booking reference: KKNB1
Price: From £ 95 - $ 115 per person
Kirkenes is located close to both the Russian and Finnish borders. The neighbours to the east are part of everyday life here, just as the Sami are part of life in the northern hemisphere.
Kirkenes is a melting pot of different countries and cultures, and the weather and seasons there can vary greatly. The winter is long and cold with lots of snowy and Northern Lights dancing through the Arctic night. Summer is short but intense and has the midnight sun.  
War memorial
This bus tour takes you on a journey through the domestic and international history of Kirkenes. One stop is at Andersgrotta. Due to its strategic location, Kirkenes was one of the most bombed towns in the world during World War II. Andersgrotta is the largest bomb shelter in the town, and you see a film here about what it was like seeking shelter and safety in the cave.  On the tour we also stop at various monuments and statues in Kirkenes, including the Russian Monument which is a memorial to the red army that liberated Sør-Varanger in the autumn of 1944. 
We also stop at the "Insta-friendly" viewpoint overlooking all of Kirkenes.   But the stop that is the highlight of this tour for many people is the stop at the Russian border. Here you are just a few metres away from the powerful neighbour to the East.
Other excursions from Kirkenes