Snowmobile safari in the Arctic
Imagine zooming over the ice-covered fjord or the snow-covered expanses, where you are the one driving the snowmobile through the winter landscape.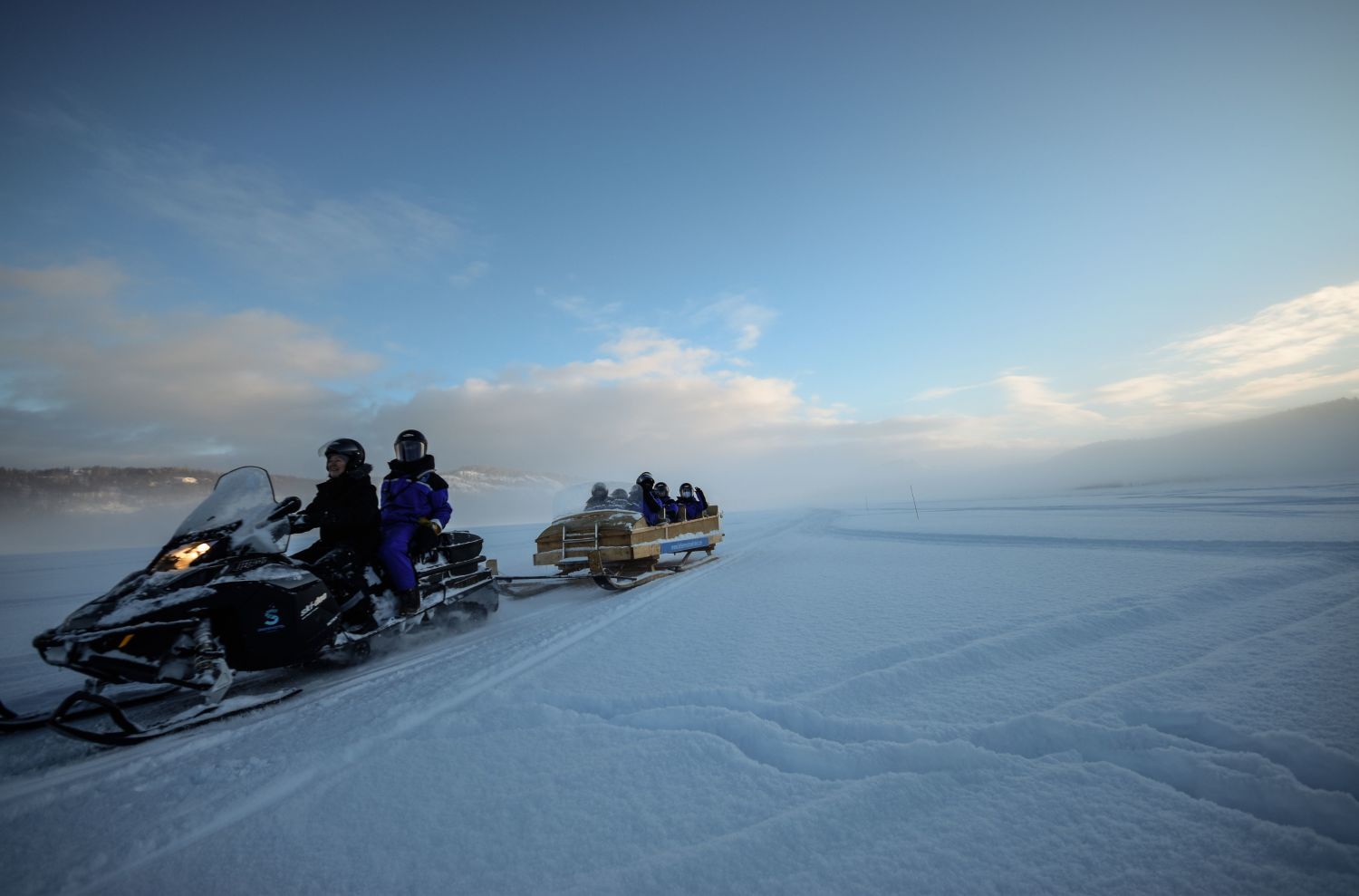 About the excursion
You will be picked up by bus at the quay. Snowmobile instructions and clothing will be provided at the snowmobile base. Return to the ship by bus. The excursion requires generally good health and a Class B driver's licence (must be 18 years of age). Maximum two people share a snowmobile. Children must be at least ten years of age.  
Direction: Both Directions
Disembarkation port: Kirkenes
Embarkation port: Kirkenes
Time: 09:00-12:00 
Meal: Hot drinks
Level: 2 (Read more)
Season: Winter and spring (15 Dec - 5 May)
Min/max persons: 2-40
Booking reference: KKNB2
Price: From £ 191 - $ 231 per person
In this far northern polar landscape, the snowmobile is as important as the car. It is both a practical means of transport, a plaything and a means of getting out into nature. You also go with a guide who can drive the snowmobile and is familiar with the Arctic landscape.  
The snowmobile safari will give you a fast-paced and fun experience across the ice and the Norwegian tundra. This fast means of transport will take you far, allowing you to experience large parts of the harsh, wild natural landscape at the top of the world.
Other excursions in Kirkenes