The Best Way to Experience the Best of Norway
Catch the best and brightest Northern Lights this season with Havila Voyages.
Our Voyages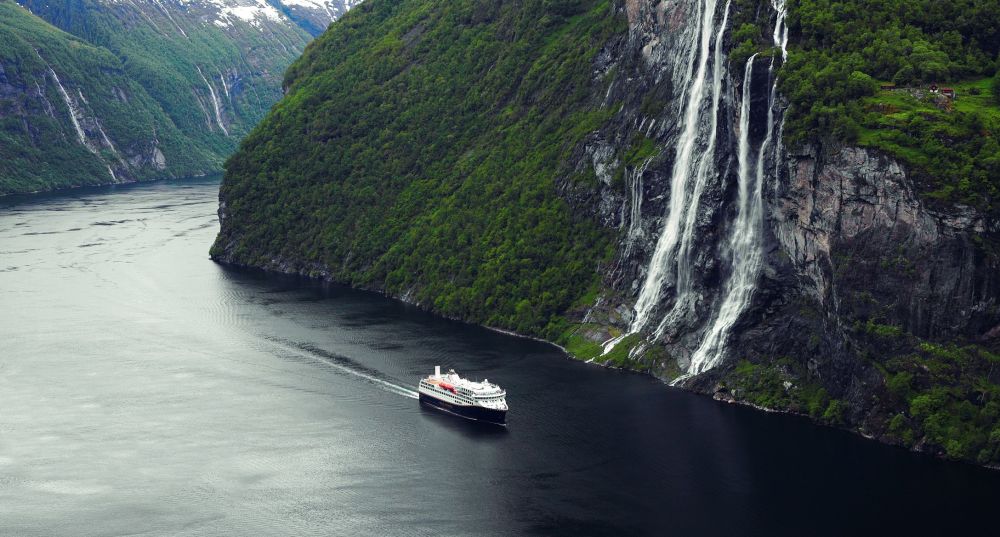 Bergen → Kirkenes → Bergen
12 days
All 34 ports

The authentic coastal express visits 34 ports.

Close to nature and Norwegian communities.

Sail in silence on board our new ships.

Choose any of Norway's four seasons.

Check off bucket list experiences - Lofoten, Geiranger*, North Cape and many more.
Geirangerfjorden*

Ålesund

The arctic circle

North Cape

Tromsø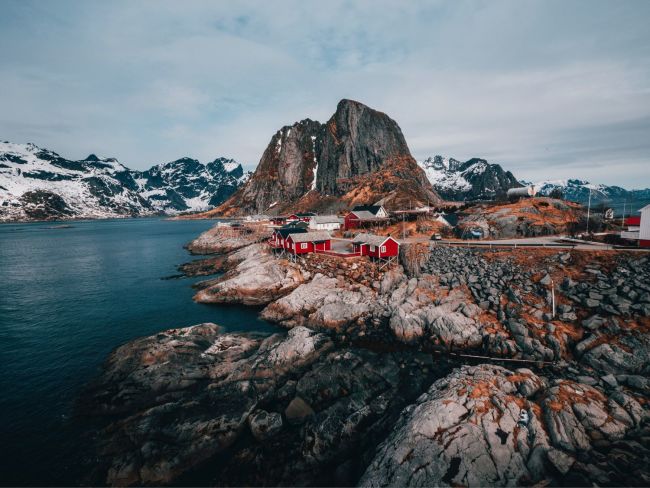 Tromsø

Lofoten

The coast of Helgeland

Nidaros Cathedral

The Atlantic Ocean Road
Our ships
Four hours' sailing with zero emissions
The world's largest battery pack
LNG cuts Co2 emissions by 25 %
Energy-efficient hull design
Stay, sleep and dine in our new, modern ships in surroundings that are inspired by the natural wonders that we sail past.
Stay in our spacious cabins and enjoy a good night's sleep
On board our new coastal cruise ships, the emphasis is on providing passengers with spacious cabins. Our cabins are intended to be pleasant places to relax during the day and sleep well at night. The typical Nordic décor reflects the landscape through which you will be sailing.
Havila Food Stories
Eating is more than getting full. A trip with Havila Voyages gives you the taste of Norway. Flavours that reflects the bold, cold and clean nature.
Havila Stories
"We Are Especially Proud of This Award"
Havila Voyages has received yet another prestigious award, this time for its unique food concept. 
Revealing the Secrets of the Northern Lights
Veronica Danielsen, a physicist, science artist, and budding author, uncovers some mysteries of the Northern Lights and offers insights on what to watch for when trying to spot them.
Discover the Depths of the Norwegian Coast
The Atlanterhavsparken (Atlantic Ocean Park) in Ålesund features an aquarium, a seal bay, penguins, an otter island, a science center, and art exhibitions. See the stunning photo series and learn about life in the Nordic sea!
Northern Lights
From October to March, the Northern Lights dance in the sky in northern Norway, and you have the best chance of seeing them on dark, clear nights.
---
Fjords
There are hundreds of fjords along the Norwegian coast, and many of the ones we sail through are on UNESCO's World Heritage List.
---
Our excursions
Get the most out of your trip by choosing from our varied programme of excursions. Maybe you have dreamt of catching a king crab, experiencing Lofoten or dog sledding under the Northern Lights?
Ports
We sail north and south between Kirkenes and Bergen all year round, stopping at 34 ports along the way.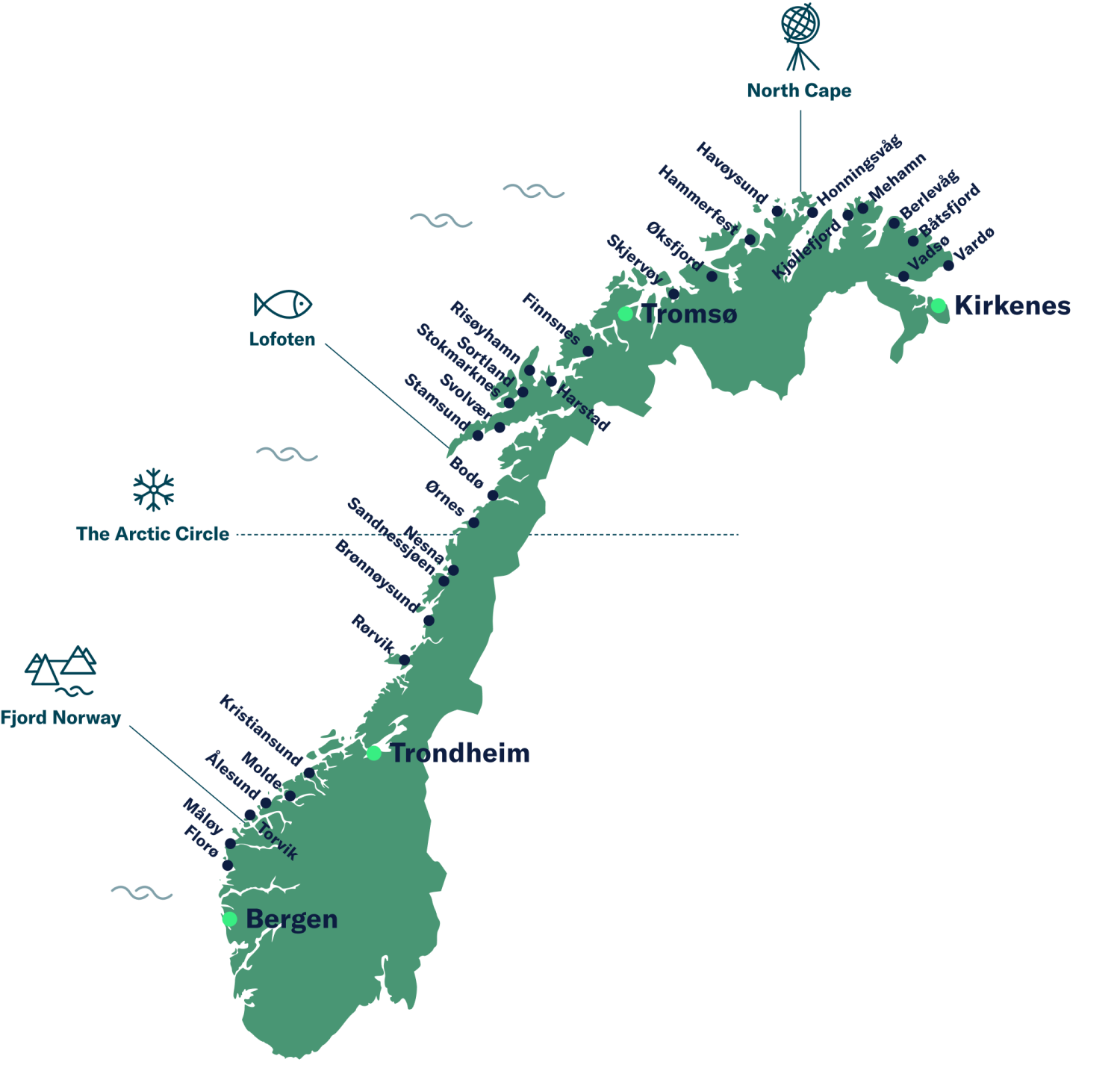 Book port-to-port
Click on the button to book. This will take you to our service which will walk you through the booking process.