The Best Way to Experience the Best of Norway
Our Voyages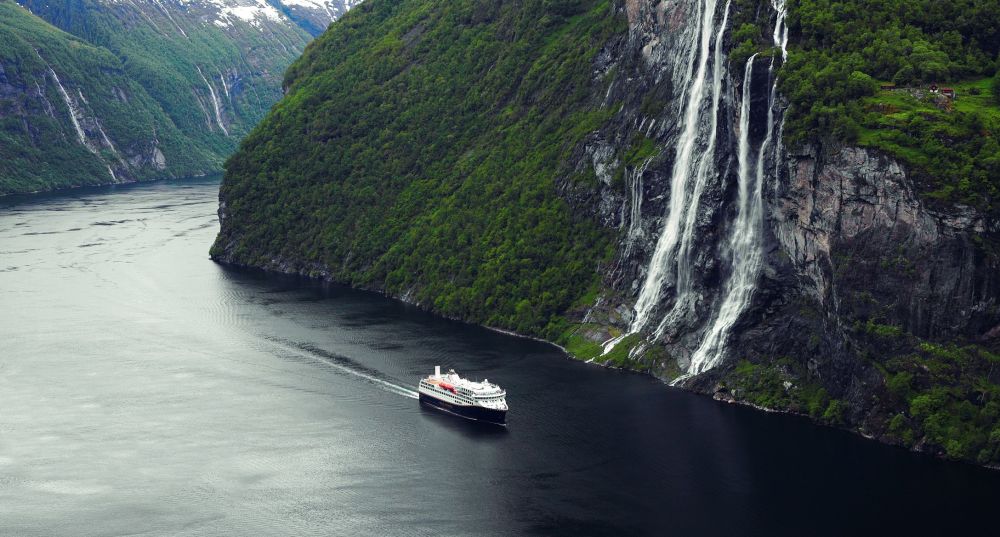 Round Voyage
Bergen → Kirkenes → Bergen
12 days
All 34 ports

Lofoten

Geirangerfjorden*

Saltstraumen

Northern lights or midnight sun

The Arctic Circle
Price per cabin
Northbound

Voyage North

Bergen → Kirkenes

7 days

Geirangerfjorden*

Ålesund

The arctic circle

North Cape

Tromsø
Price per cabin
Southbound

Voyage South

Kirkenes → Bergen

6 days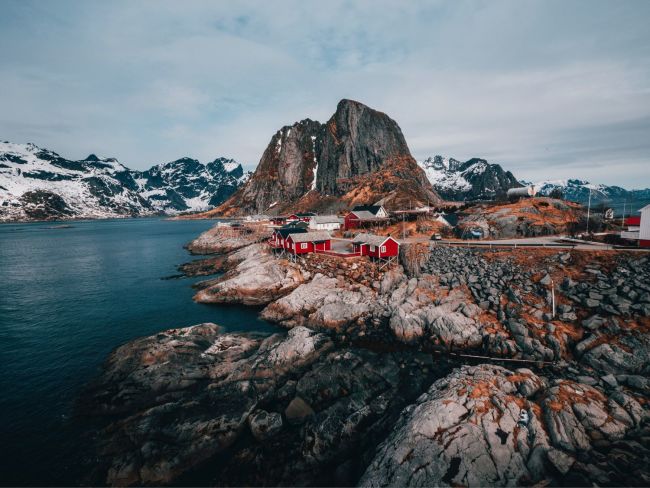 Tromsø

Lofoten

The coast of Helgeland

Nidaros Cathedral

The Atlantic Ocean Road
Price per cabin
Havila Stories
The Homecoming of the DS Finmarken
This is a story about a 49-tonne section of an old Norwegian steamship, discovered in the middle of a Dutch forest, and the remarkable effort made to bring it back to its homeland.    
From Facebook Posts to Girls on Tour
Chrissie Biddlecombe felt the need to travel, but didn't want to go on her own. Then, she caught sight of a Facebook post that was going to change everything.
Discover Your Summer Thrill
21 Ideas for Incredible Summer Activities with Havila Voyages
Whether you're seeking an exhilarating adventure or a peaceful escape along the stunning Norwegian coastline, we can make your dreams a reality.
Our ships
Four hours' sailing with zero emissions
The world's largest battery pack
Liquid natural gas that cuts Co2 emissions by 25 %
Energy-efficient hull design
Stay, sleep and dine in our new, modern ships in surroundings that are inspired by the natural wonders that we sail past.
Stay in our spacious cabins and enjoy a good night's sleep
On board our new coastal cruise ships, the emphasis is on providing passengers with spacious cabins. Our cabins are intended to be pleasant places to relax during the day and sleep well at night. The typical Nordic décor reflects the landscape through which you will be sailing.
Havila Food Stories
Eating is more than getting full. A trip with Havila Voyages gives you the taste of Norway. Flavours that reflects the bold, cold and clean nature.
---
Northern Lights
From October to March, the Northern Lights dance in the sky in northern Norway, and you have the best chance of seeing them on dark, clear nights.
---
Fjords
There are hundreds of fjords along the Norwegian coast, and many of the ones we sail through are on UNESCO's World Heritage List.
---
Our excursions
Get the most out of your trip by choosing from our varied programme of excursions. Maybe you have dreamt of catching a king crab, experiencing Lofoten or dog sledding under the Northern Lights?
Ports
We sail north and south between Kirkenes and Bergen all year round, stopping at 34 ports along the way.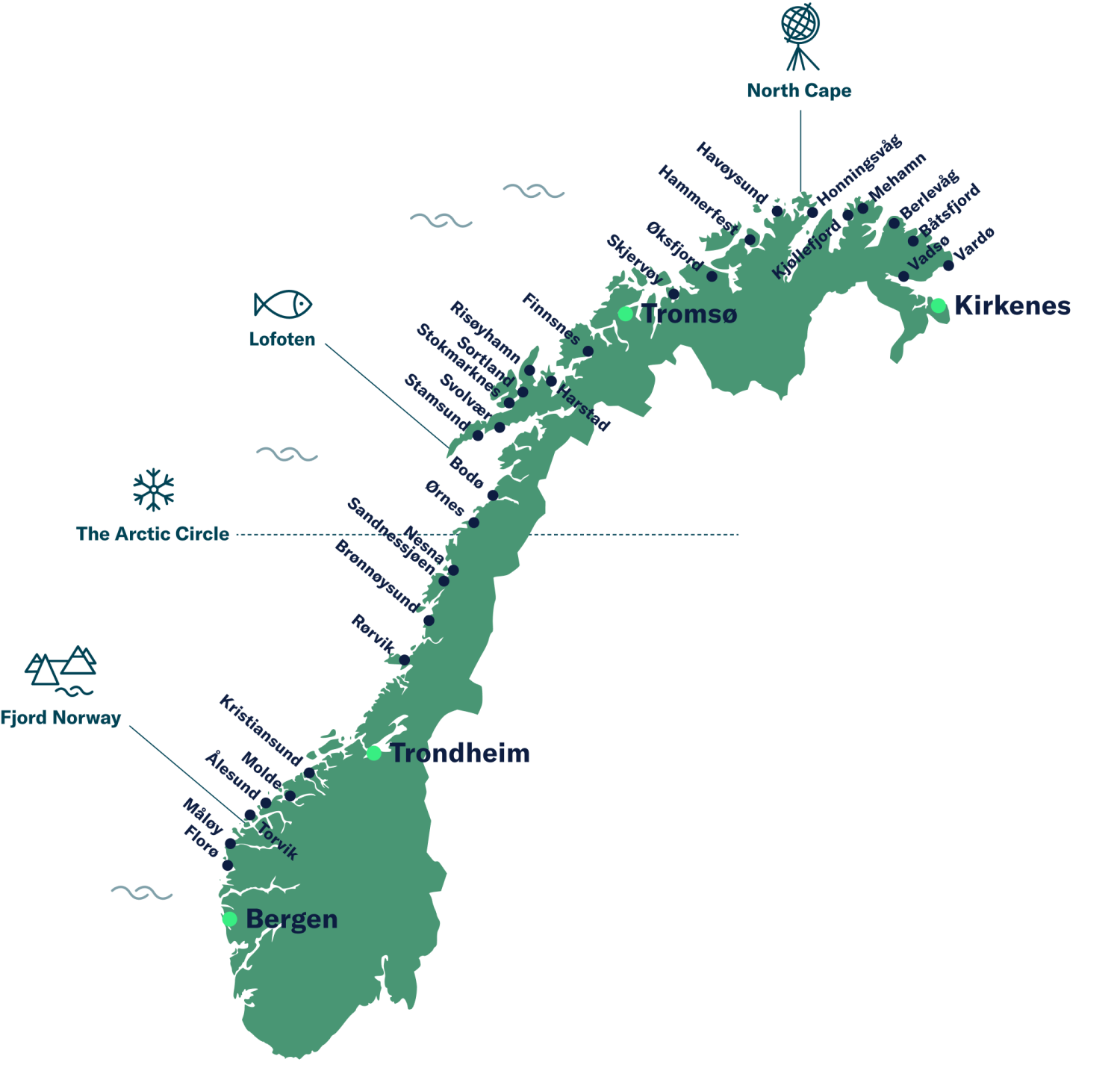 Order port-to-port
Click on the button to order. This will take you to our service which will walk you through the order.