Dog sledding in the Arctic
Get on the sled, and allow yourself to be pulled across the white expanses by pure dog power, before greeting and petting the dogs in the yard.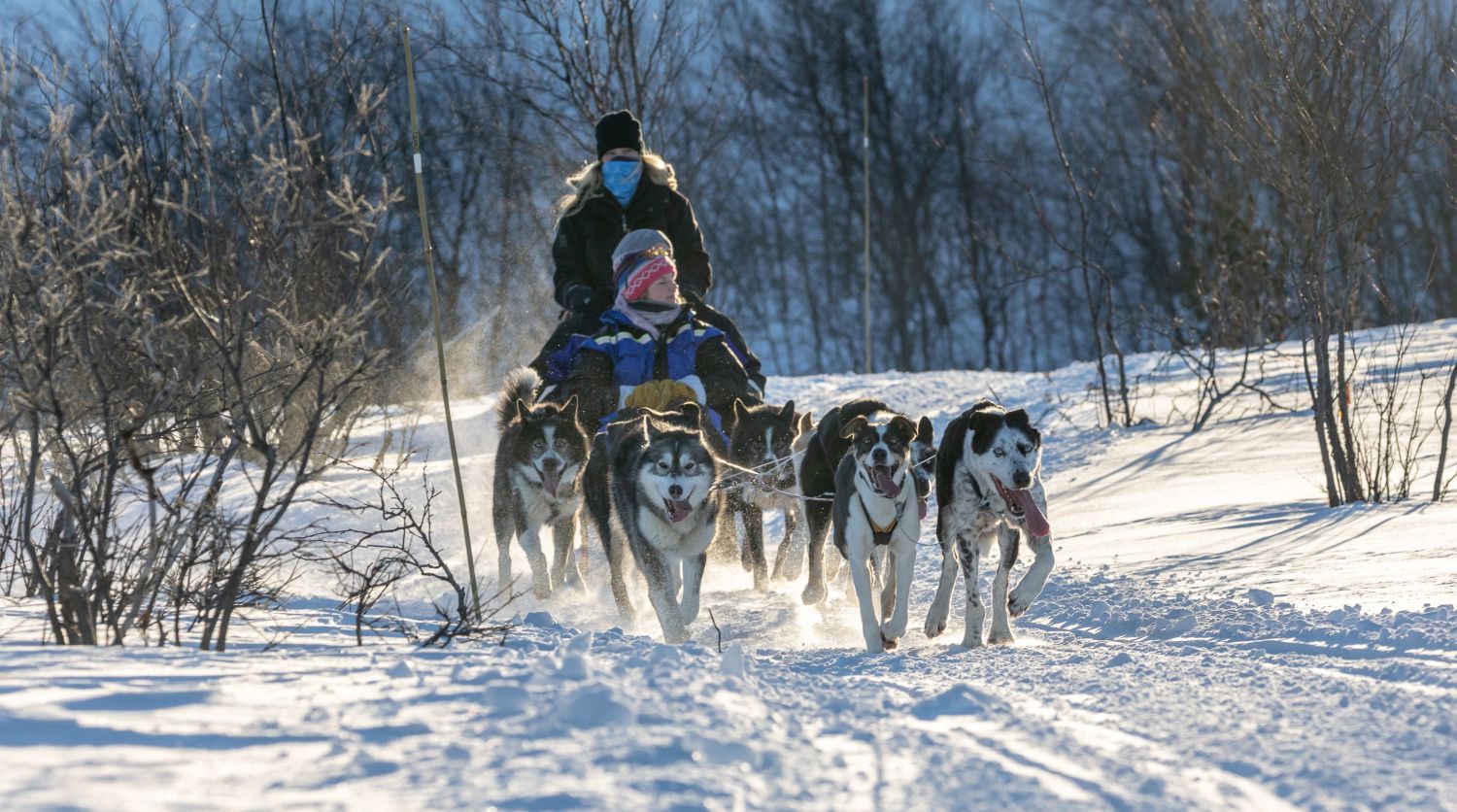 About the excursion
The bus will be waiting at the quay to bring you to the base, where you get to meet the dogs and are given instructions and suitable clothing. A five-kilometre dog sledding round trip. Snacks and hot drinks in the restaurant. Bus back to your Havila Voyages ship.Wear comfortable shoes and warm clothes.
Direction: Both Directions
Disembarkation port: Kirkenes
Embarkation port: Kirkenes
Time: 09:00-12:00 
Meal: Snacks and hot drinks in the restaurant
Level: 1 (2) (Read more)
Season: Winter, spring (01 Jan - 20 May) 
Min/max persons: 1/40
Booking reference: KKNB4
Price: From £ 218 - $ 264 per person
The huskies are tugging impatiently on the harness. They want to run. The Alaskan huskies are the elite athletes of the canine world; they are adapted to the demanding Arctic climate and running long distances. And you can join in. Sit on the sled and let yourself be carried across white expanses by pure dog power. 
In midwinter, this will be beneath starry skies, while as spring goes on, more of the special light in the north creeps in. Experienced mushers drive you safely through the terrain for a tour of the winter landscape. 
The husky safari allows you to meet more than your own dog team. There are 180 strong, beautiful huskies in the yard. They may seem shy at first, but once you have made contact, you will feel the warmth of these wonderful animals. This is also why the kennel is open so that guests can get to know both the adult dogs and the puppies. Just get ready for dog cuddles.
Other excursions in Kirkenes