Journey through the Golden Hues of Norway
Set sail during Norway's cosiest season, just as the Northern Lights start their dance across the night sky. Delight in the canvas of golden hues along the Norwegian coast as nature prepares for its winter slumber.
Discover the allure of Norway during the autumn season with one of our voyages. Whether you're looking for a full 12-day round voyage or a shorter 2-7 day journey, our award-winning ships offer the perfect foundation for an unforgettable experience.
Our Voyages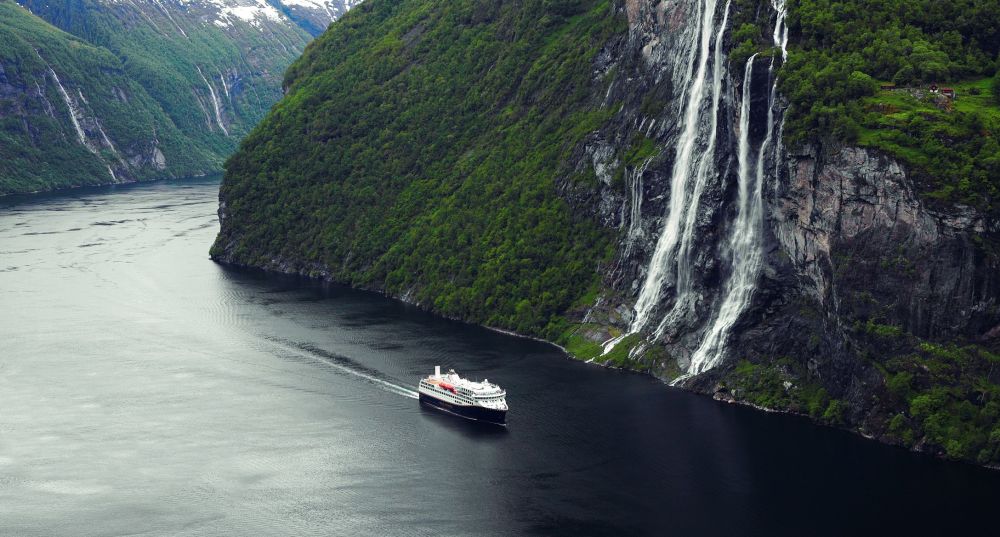 The classic
Round Voyage
Bergen → Kirkenes → Bergen
Read more
Seaview from
$2341 €2254 £1934
Interior from
$1280 €1232 £1058
*per person (Sep-Oct)
Voyage North
Bergen → Kirkenes
Read more
Seaview from
$1676 €1614 £1385
Interior from
$819 €789 £677
*per person (Sep-Oct)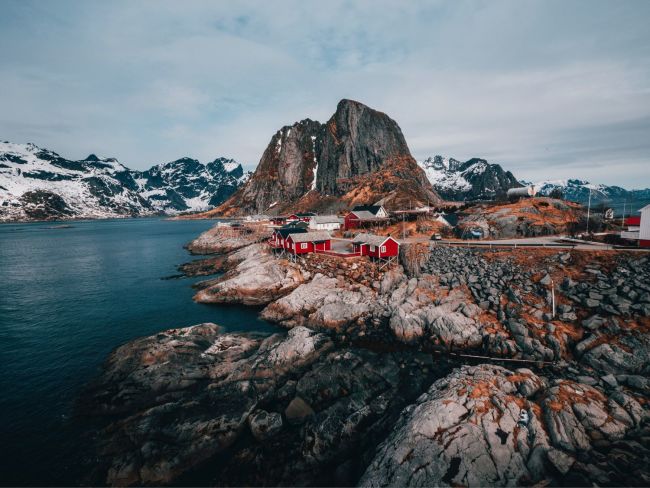 Voyage South
Kirkenes → Bergen
Read more
Seaview from
$1499 €1443 £1239
Interior from
$665 €641 £550
*per person (Sep-Oct)
Witness the Northern Lights or Get a New Voyage for Free
On your 12-day Round Voyage (Bergen ⮂ Kirkenes), we promise you will witness the Northern Lights on all departures from October through March . 
If the Northern Lights do not appear during this period, you'll receive a new 6 or 7-day voyage from Bergen or from Kirkenes in an interior cabin free of charge.
World-Renowned Wonders on the Journey
Witness natural wonders like the Hjørundfjord, North Cape, Torghatten, and Saltstraumen. Be seduced by the vibrant culture of coastal communities like Lofoten and the Coast of Helgeland, and embrace the stunning ambiance of the Northern Lights.
Experience the Norwegian Coast in Brand New, Modern, Prize-Winning Ships
Welcome aboard Havila Voyages' new, award-winning, NLG and battery-powered ships. With state-of-the-art design, spacious cabins, and an exclusive á la carte food concept, life on board becomes just as integral to the experience as the voyage itself.
Designed for viewing: Enjoy breath-taking scenes from our promenade deck, viewing deck, or observation lounge.
Shopping: Find unique clothing, souvenirs, books, and local specialties in the Havila Shop located on deck six, the heart of the ship.
Sauna: Two lovely saunas are located on deck eight, conveniently situated near the changing facilities and Jacuzzis.
Jacuzzi: Enjoy a warm bubble bath on the aft deck while taking in the glorious views of the mountains and fjord.
Café, Restaurants, and Bars: The ship houses two restaurants, a bar with panoramic views, a lobby shop, and a café.
Gym: With two well-equipped fitness rooms positioned by the window, you can exercise while enjoying the passing scenery.
From Sea Serenity to Leafy Lanes
Ashore, autumn's spectacle unfolds. From brisk, action-packed adventures to cultural immersion, we've got you covered. Explore our hand-picked selection of must-do autumnal excursions below.
Book your Autumn Voyage
Book your voyage online, or call our customer service center.
Customer Service Center
International: +47 7000 7070
UK: +44 3455 280 026
US (Toll Free): +1 833 210 9067
Opening hours
Monday - Friday: 09:00  17:00 CEST/CET
Saturday: 10:00 – 15:00