Breakfast at the North Cape Plateau
This will be the northernmost breakfast of your life right on the edge of the European Continent and at the ends of the Earth.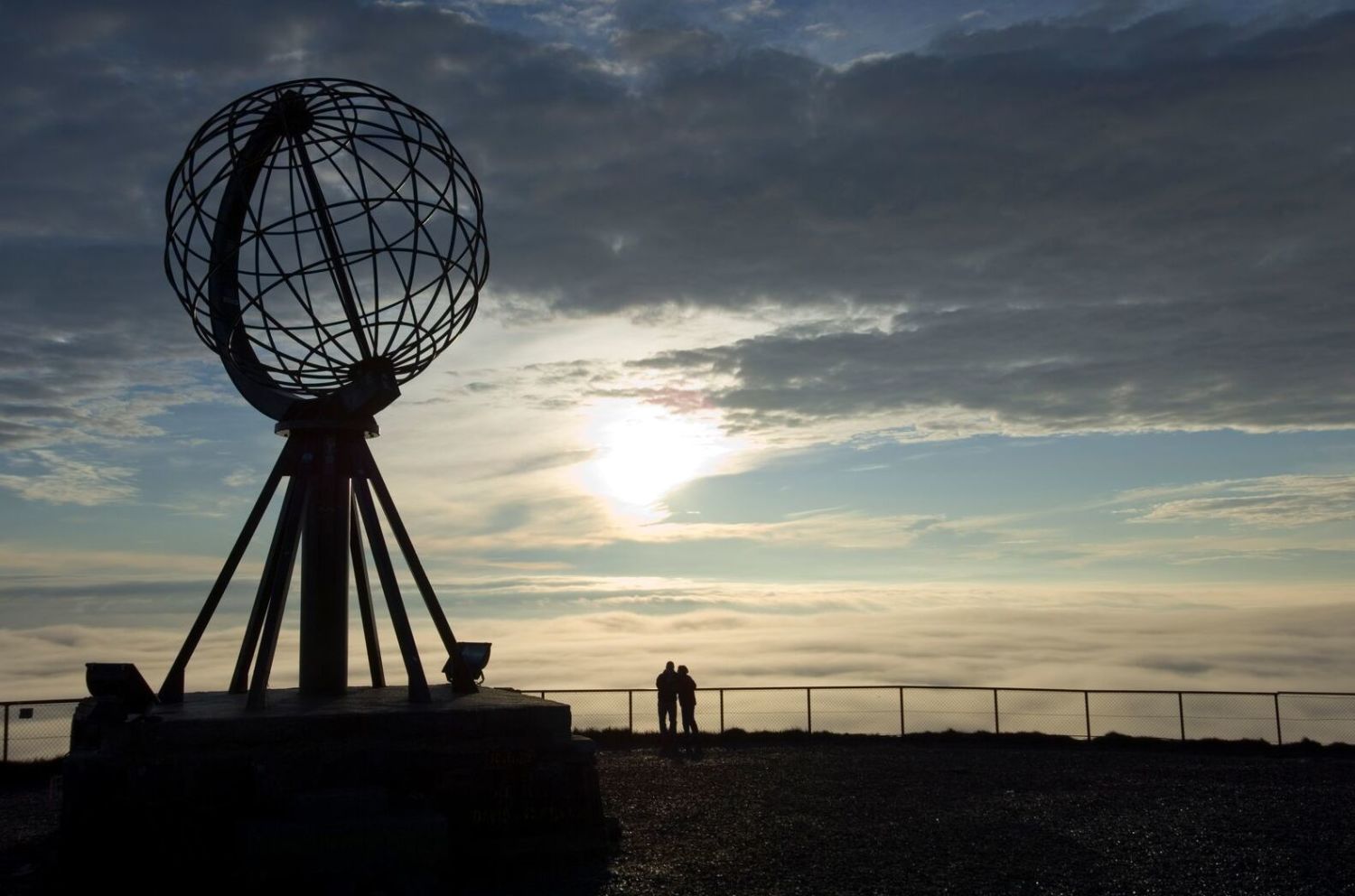 About the excursion
Wear comfortable shoes, and warm, windproof clothing. The bus takes you from Honningsvåg via North Cape to Hammerfest where you board the Havila Voyages ship once again. 
Direction: Southbound
Disembarkation port: Honningsvåg
Embarkation port: Hammerfest
Time: 05:45-12:30  
Meal: Continental breakfast with a large and varied menu.
Level: 1 (Read more)
Season: Spring, summer, autumn (8 May - 7 Oct)
Min/max persons: 21 - 252
Booking reference: HVGS1
Price: From £ 182 - $ 220  per person
The bus takes you to the flat and barren North Cape Plateau which extends out into the sea before plunging steeply into the sea. You will be served a good breakfast inside the North Cape Hall, and a 180-degree panoramic film about the North Cape and the surrounding area throughout the four seasons will be shown.  Inside you can also visit a chapel, a Thai museum and the souvenir shop that is built into the mountain wall. 
Outside, make secure to get a picture with the iconic globe. It stands as a symbol that the North Cape is a place where people from all over the world meet and share their experience of being at the ends of the Earth.  
The bus takes you further a 212 metres under the sea via an underwater tunnel, further along the fjord and through a vast mountain landscape to the world's northernmost city, Hammerfest, where the Havila Voyages ship will be waiting to take you further south along the Norwegian coast.
Other excursions from Honningsvåg