On foot in the heart of rural Norway
A walk that takes you into the life in the village with only a few dozen neighbours, hard work and nature for company.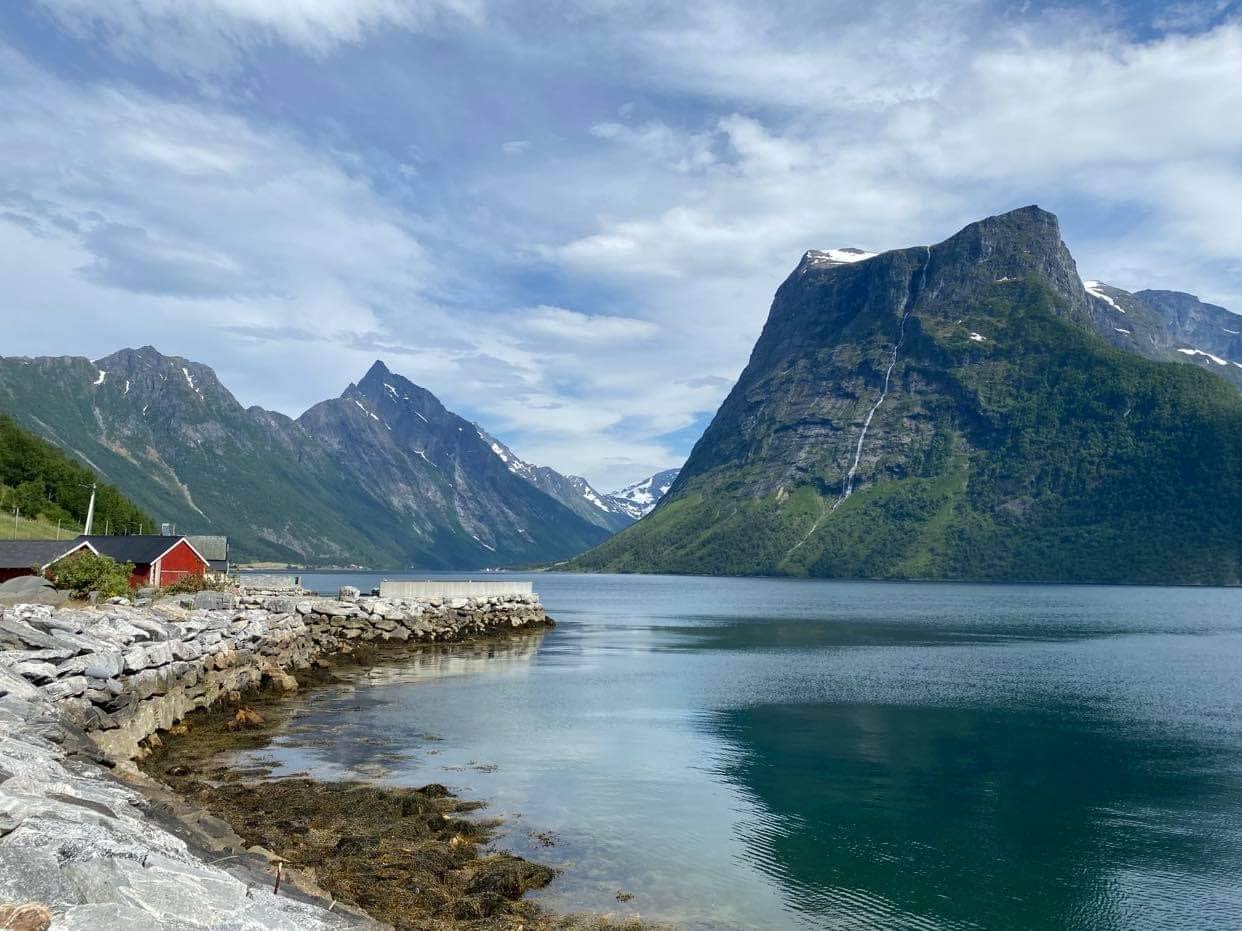 About the excursion
2.5 kilometres guided walk through the small village with only 50 permanent residents.
Wear good shoes and warm clothes.
Direction: Northbound 
Disembakation port: Urke, Hjørundfjorden
Embarkation port: Urke, Hjørundfjorden
Time: 12:30 – 14:00
Meal:  Coffee and the local pancake "svele"
Level: 2 (Read more)
Season: Autumn: 1.9. – 31.10. 
Min/max persons: 8 – 80
Bookingreference: HJFN3
Price:  from £ 63 - $ 76 per person
About 50 years ago, the village of Urke had 350 inhabitants. Now there are barely 50 left. They have more than enough of both space and nature, and are happy to share it with whoever comes to visit.
The walk takes you through the village, and its varied business life, even if it has few inhabitants. Here you can find fish farming, horticulture and a small store owned by the villagers who also participate in it's operation on a voluntary basis. The river through the village has given power to grind grain in the old days and an old mill house tells that history while a modern power plant provides power to 2000 households tells the modern story of the river.
Nature is the village's greatest resource, and Urke is the starting point for many beautiful summit hikes both summer and winter. The campsite in the village is much visited and if though there are only a few permanent residents in the village, then there are many who visits Urke as a holiday paradise meaning the population is much higher in the summer.
Other excursions in Hjørundfjorden
Our voyages to Hjørundfjorden