Electric bike adventure in Hjørundfjorden
Experience "The Queen's route" by electric bike, you cycle under majestic mountains, in the footsteps of royals and through an area ruled by natural forces.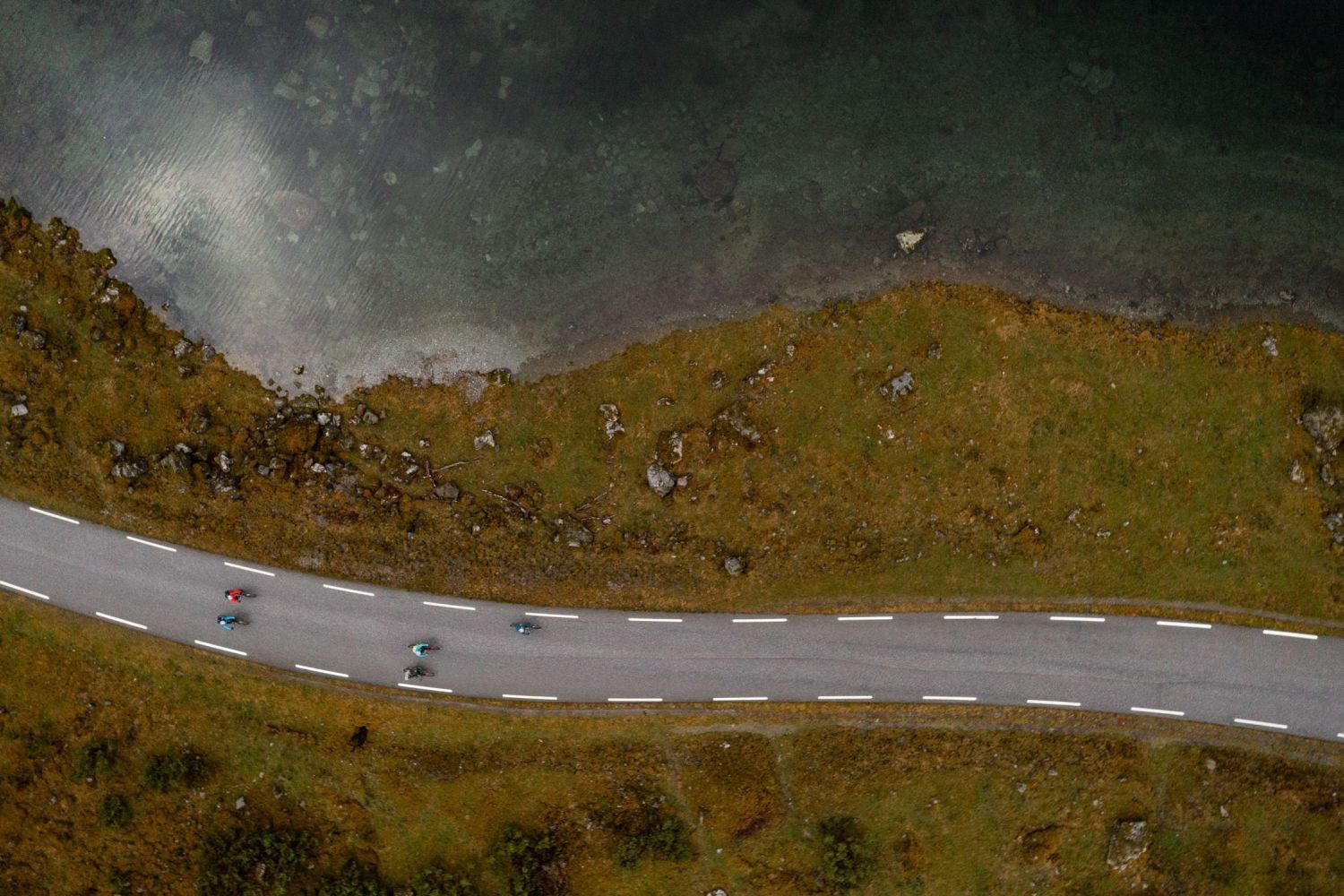 About the excursion
24 kilometres of cycling on a paved road with plenty of assistance from the batteries in the electric bike. The excursion is divided in two cycling sessions with in approximately one hour. Bicycles and helmets are available in different sizes suited to the cyclist. Participants should wear warm and windproof clothing adapted to the weather conditions.
Direction: Northbound
Disembarkation port: Urke, Hjørundfjorden
Embarkation port: Urke, Hjørundfjorden
Time: 12:30 – 15:30
Meal: Coffee and the local pancake "svele" as snack.
Level:  2 (Read more)
Season: Autumn, 1.9.-31.10  
Min/max persons: 6 – 20
Booking reference: HJFN2
Price: from £ 141 - $ 170 per person
With their beautiful mountains, Hjørundfjorden and Norangsdalen have fascinated Europe's royals and nobles, adventurers and celebrities. Norangsdalen is said to have been visited by seven queens, and the narrow road that winds its way under the steep mountains is often called the queen's route.
Here you cycle on a rural road with little traffic giving you plenty of time to admire thewild mountains and traces of the ravages of nature. You can also see the small farmhouses, built wall to wall and almost into the ground, to withstand the avalanches in the area. In Lyngstøylvatnet you can see the remains of the old road, the foundations of the farmhouses and the gateway that is now submerged in the crystal clear water after the mountainside collapsed in a landslide in 1908, closed off the valley and dammed up the river.
In winter, the road is often closed due to snow and the risk of landslides, but the excursion is available when it is safe, and you get to experience the magnificent nature that has attracted European guests for over a hundred years and how the locals adapted to the challenging forces of nature.
Other excursions in Hjørundfjorden
Our voyages to Hjørundfjorden