Mountains
Norway's mountains are an adventure and a mystery.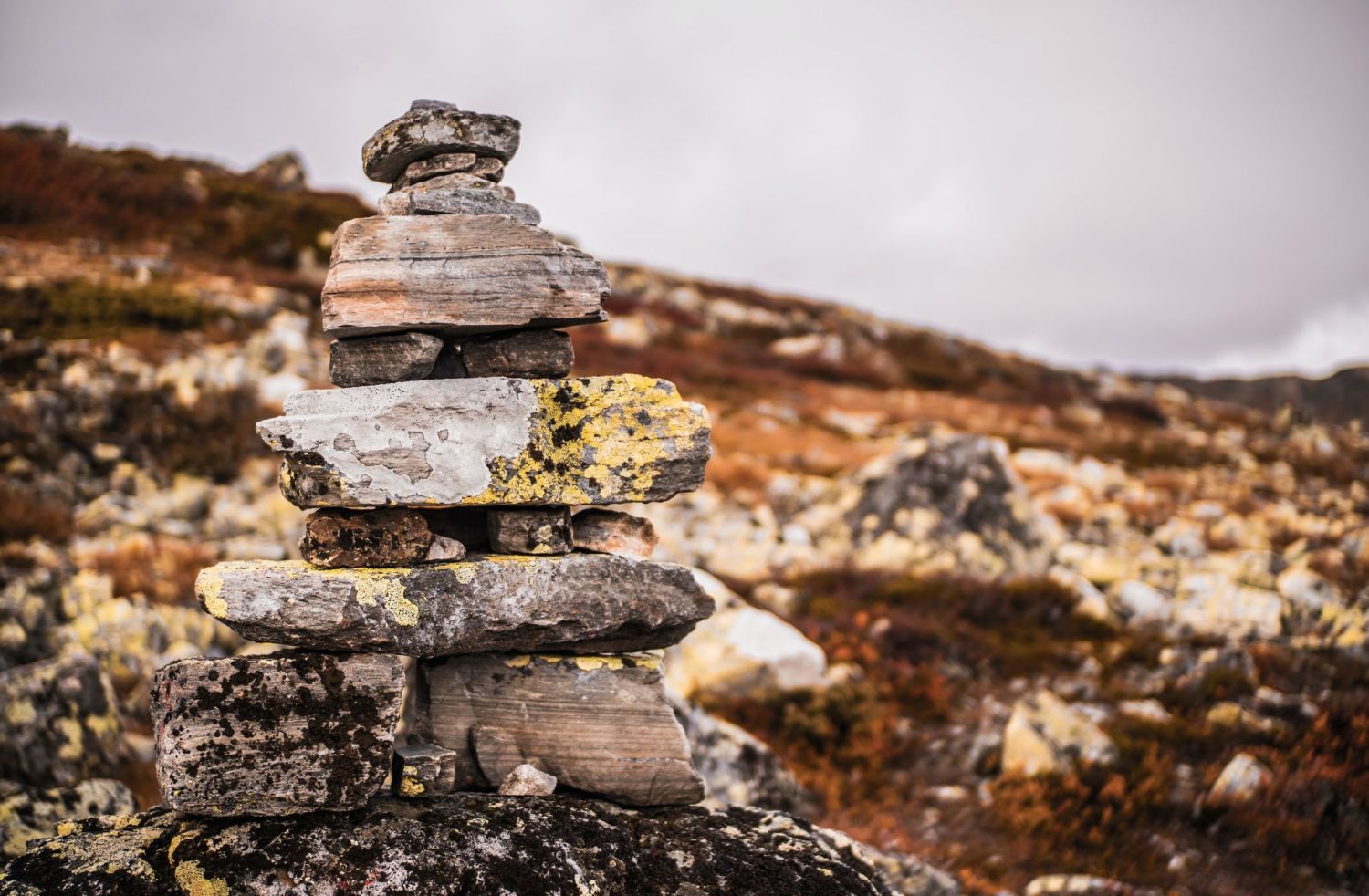 It is easy to measure how old the stone is, but when did the earth's crust buckle up and become the Norwegian mountains? Scholars scratch their heads, and lively discussions ensue. Did it happen 20 million years ago - or 400!?  Geologists differ, but in both theories consider the erosional effect of the Ice Age to be an important factor.
While geologists ponder over the mystery, others can embark on an adventure.
Inland are large mountain ranges with low vegetation and rolling landscapes. The Hardangervidda is located at an altitude of well over 1,000 metres and is Europe's largest mountain plateau. A little further north is Jotunheimen, where the mountains rise even higher, and the vast majority of Norway's 203 mountain peaks above 2,000 metres are found here. Norway's highest mountain, Galdhøpiggen, which rises 2,469 metres above sea level is also here. It is a popular destination, including for families with children. A guided day trip over the glacier is tough but possible for people with normal fitness levels.
On the world's most beautiful coastal voyage, you also get to see much of Norway's mountainous landscape.  Right out by the coast, there are bare rocks and low, rounded knolls covered with heather and grass. These are easy walks that are suitable for most people and offer fantastic views over land and sea, far beyond what the modest altitude would indicate.
Further inland, the western and northern fjords are alpine, sharp peeks with steep mountain sides that can plunge over 1,000 metres straight down into the fjord. Snow can cover the upper sides of the mountains, while the slopes down by the fjord are a summery green. A popular destination for skiers who want to start the day by enjoying some winter fun at the top of the mountains and end the afternoon's skiing with a summery swim in the fjord.
Mountain excursions with Havila Voyages
Explore Norway and the mountains with Havila