Tromsø – Capital of the Arctic
Tromsø, often referred to as the "Paris of the North", is a lively city with fierce nature in its backyard and a dramatic polar history. Join us on a tour through the city and up onto its very roof.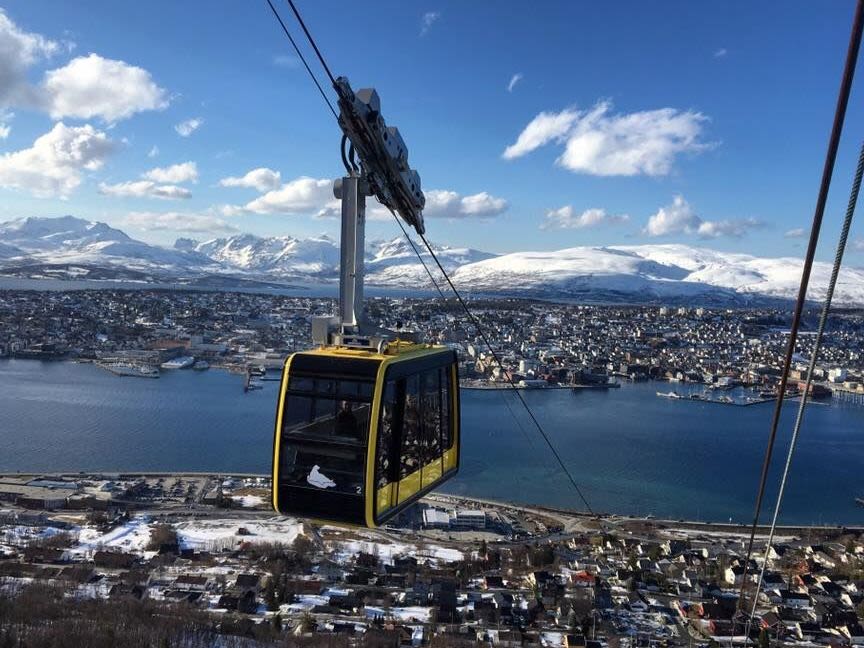 About the excursion
Join a guided bus tour, preferably via an electric bus, in Tromsø. Take a walk through the city center to "Full Steam - The Gateway to the Arctic," a historic building rich in history. Your adventure continues with a gondola ride up the mountain. Please wear appropriate footwear and warm clothing for the breathtaking viewpoint at the top of the mountain lift.
Direction: Northbound
Disembarkation port: Tromsø
Embarkation port: Tromsø
Time: 14:30-18:00 
Meal:  None
Level: 1 (Read more)
Season: All year round
Min/max persons: 15-336
Booking reference: TOSN1
Price: From € 153 | $ 159 per person
The city of Tromsø is not only known as the "Paris of the North"; it is also "The Gateway to the Arctic", and during your visit to the Full Steam building, you will get an insight into the city's history from the 20th century to the present, including a story about the first tourists in Northern Norway and Tromsø. First and foremost, you will learn about the Sami culture, especially the part of it which is related to the sea.
Tromsø is known as an international and modern city, as well as one of the world's best "Northern Lights cities".
Afterwards, the tour continues to the top of Fjellheisen 421 meters above sea level, where you can enjoy a spectacular view overlooking the fjords, the city, and its surrounding islands and mountains. Feel free to take a short walk on the mountain or visit the restaurant on the top.