Hiking at Sukkertoppen
Just as Rio de Janeiro has its Sugarloaf Mountain, Ålesund also has its Sugar Top. On the approach to the city, we see the cone-shaped mountain that has given it the name Sukkertoppen.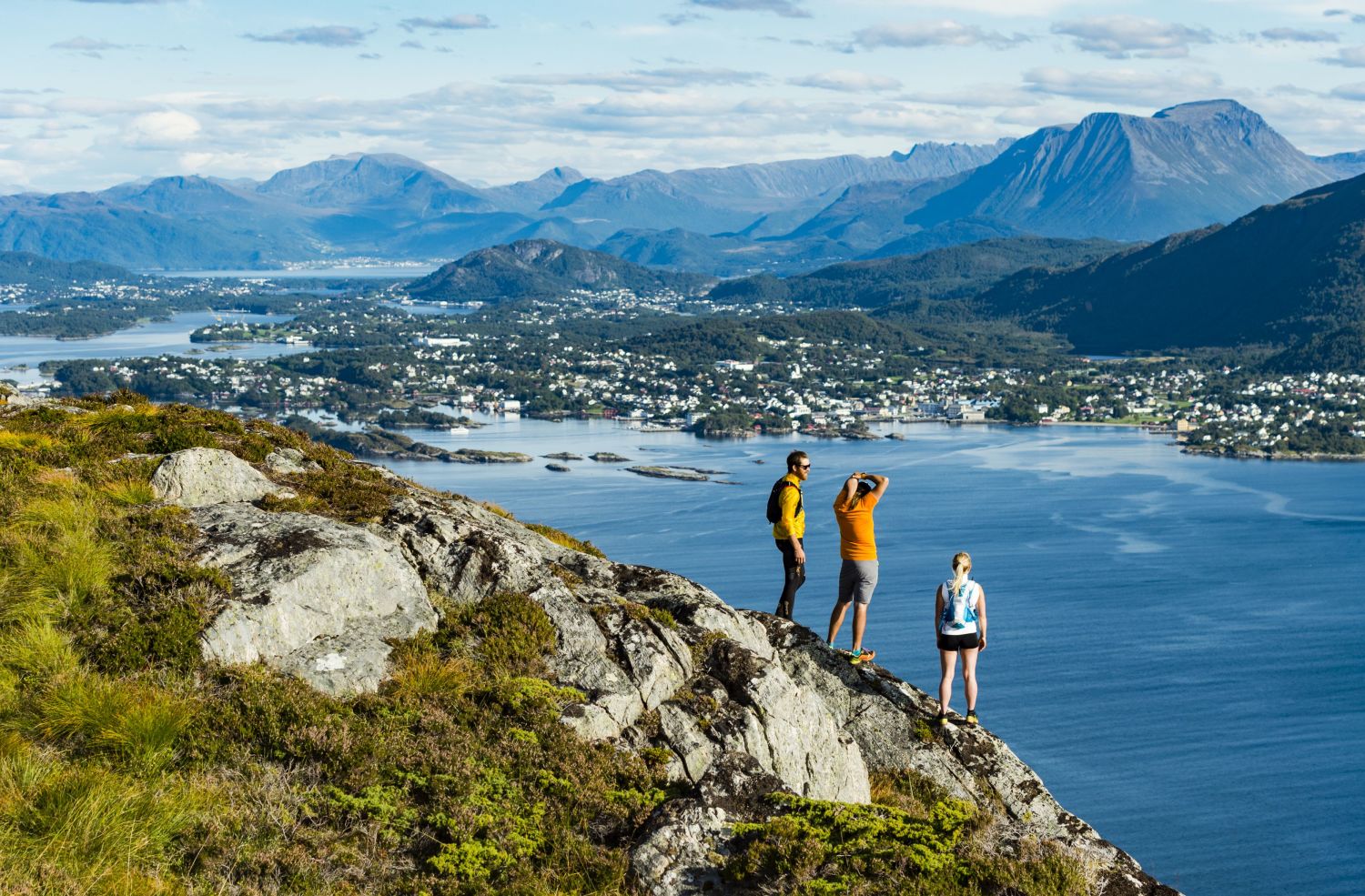 About the excursion
Direction: Northbound
Disembarkation port: Ålesund
Embarkation port: Ålesund
Time: 10.30 - 13.00
Meal: None
Level: 3 (Read more)
Season: Autumn, winter, spring (1 Nov - 31 May)
Min/max persons: 10 - 45
Booking reference: AESN1
Price: from £ 95 - $ 115 per person
The guide will meet you at the quay and accompany you on the short bus ride before the walk. There is a gradual incline, and we climb 260 metres in an hour. Built-in photo stops. Storytelling. Wear good shoes. The path might be slippery. Return to your Havila Voyages ship by bus. 
The people of Ålesund love to go walking in the mountains. You can also join a walk here and get a magnificent view. A guide will lead you safely along the trail and, at the same time, tell you about the city's rich history.
Ålesund is the story of the Viking chieftain Gange-Rolf, of klipfish and not least of the great town fire. From Sukkertoppen you look down on a town that was razed to the ground one winter night in 1904. More than 10,000 people became homeless when 850 houses were destroyed in the blaze. The reconstruction of the city took place in record time and a rare architectural expression was employed. The art nouveau city of Ålesund, with its many brick houses with elegant lines and ornamentation, rose from the ashes.  
The trail to Sukkertoppen takes you through a small copse before you arrive at open terrain with views of the city and the Sunnmøre Alps. At the top, 314 meters above sea level, there are spectacular views of the sea, the fjord and the mountains.
Other excursions in Ålesund