Midnight Sun
Summer in the north is about bright nights and pastel-coloured skies, and in some places the sun never sets and shines around the clock. In other places the sun dips just below the horizon for a few hours, but the sky retains a golden, lavender-blue colour.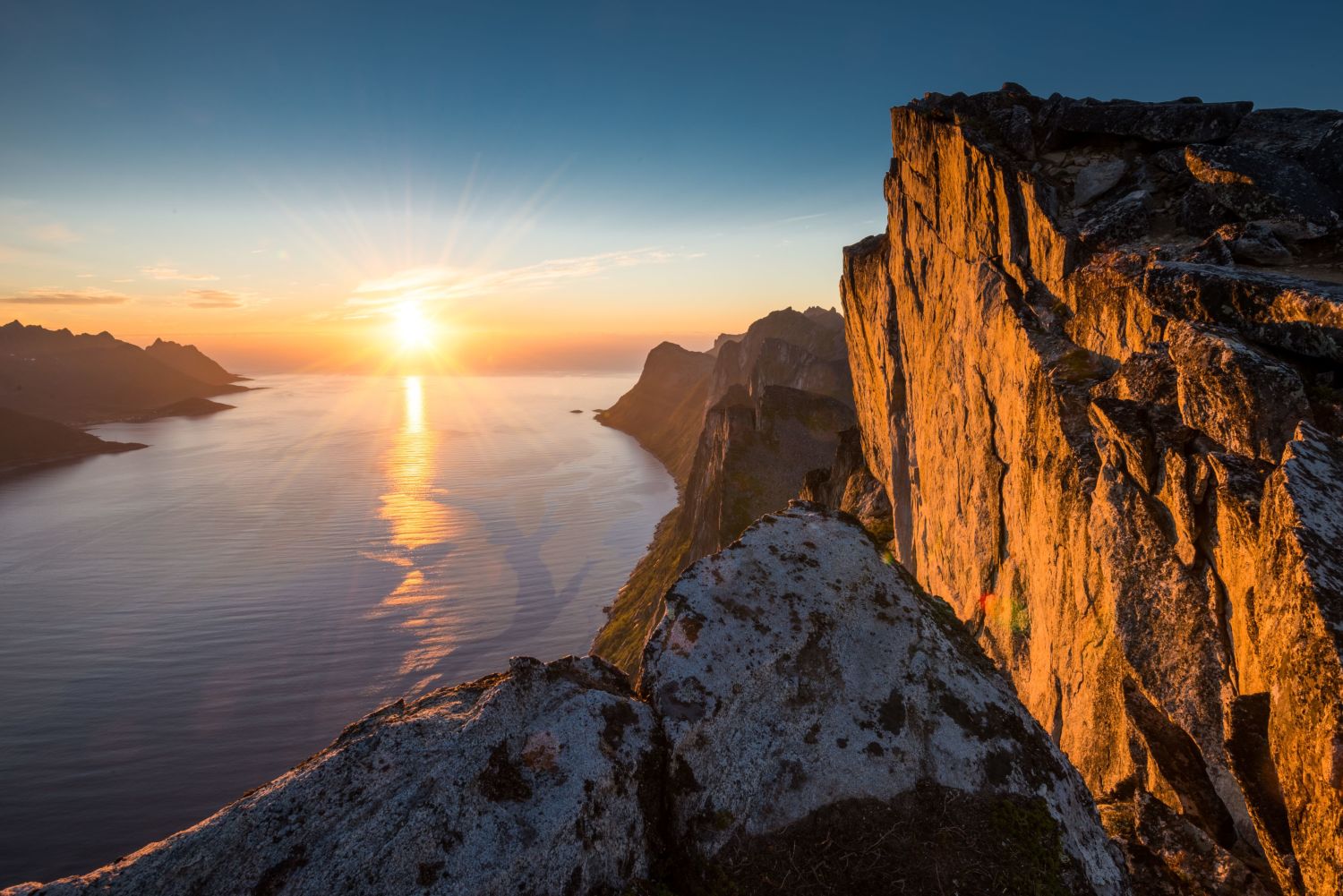 When is the midnight sun?
North Cape: 13 May–31 July
Hammerfest: 16 May–28 July
Vardø: 16 May–28 July
Tromsø: 20 May–25 July
Harstad: 24 May–20 July
Svolvær: 28 May–17 July
Bodø: 3 June–11 July
The midnight sun occurs when the sun remains above the horizon around the clock. This occurs during the summer, north of the Arctic Circle and south of the Antarctic Circle. 
On the journey with Havila Voyages, you pass the Arctic Circle on the stretch between Nesna and Ørnes.
The further north you go, the longer there is midnight sun. The North Pole has midnight sun for half the year, from the spring equinox to the autumnal equinox.

Through the dark winter and the months when the sun never rises above the horizon, hopes and dreams are about the bright summer. The midnight sun is golden and beautiful while low in the sky throughout the night, or there are bright summer nights where the sun barely disappears, but still illuminates the sky in pastel shades.
Voyages to the midnight sun