Islands
Norway is a long country with long fjords and 240,000 large and small islands. It means that Norway has the world's second longest coastline, which is teeming with birds and animals.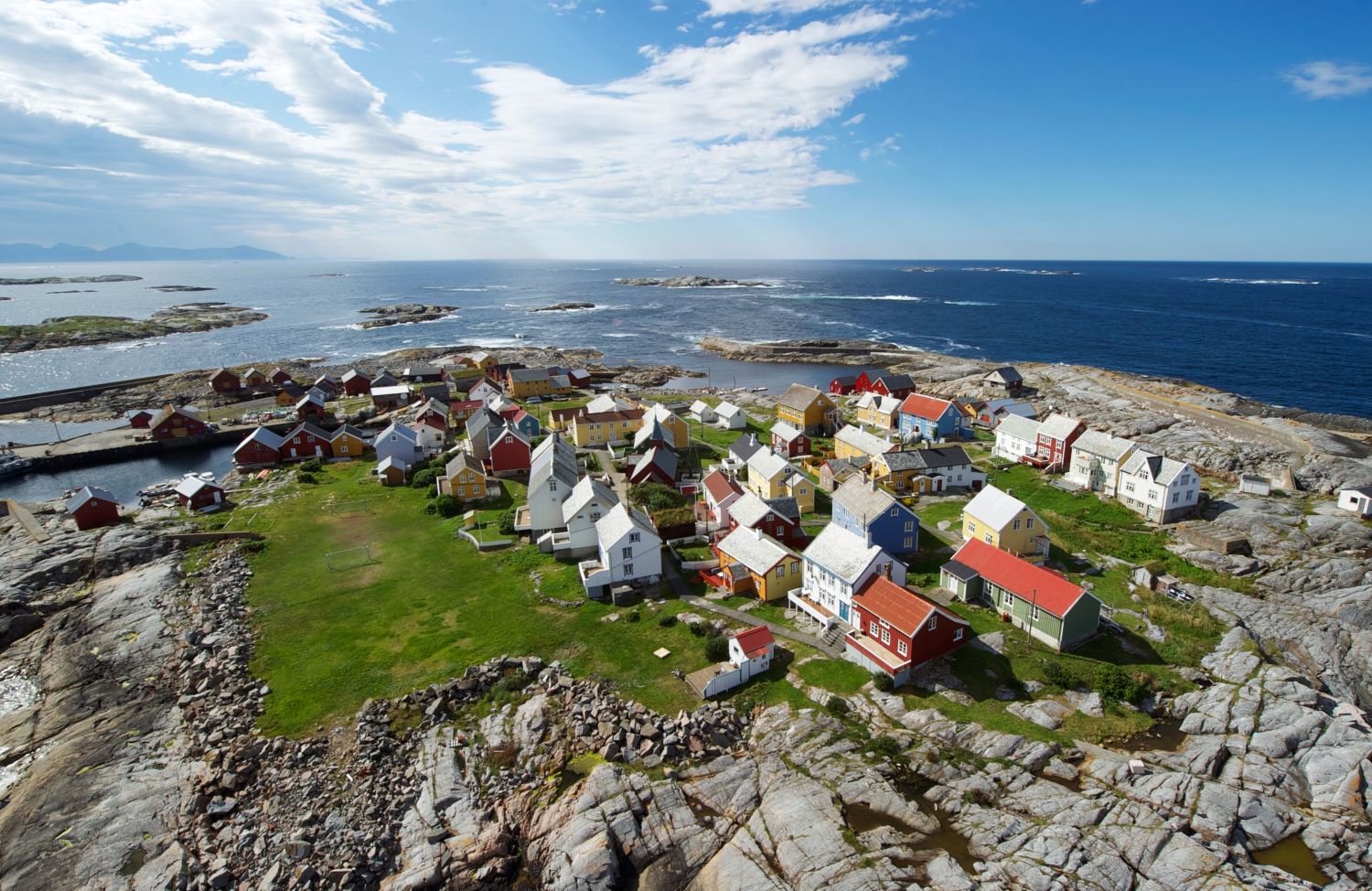 Some of the islands are large with vibrant coastal communities. Others are small and home to just one or two families.   Some of the islands are connected to the mainland by bridges or underwater tunnels, but most islanders have to use a ferry or boat to get to the mainland.
The boat has been a work tool and lifeblood for the islanders. The sea has provided many Norwegians with a workplace and a livelihood. You had to have an intimate knowledge of the area to know where the best fishing spots were and to get home safely. This means that the 240,000 islands and over 80,000 islets and skerries scattered along the coast of Norway have names.
While the cities' street names are often in honour of great people, the place names along the coast are characterised by the weather, nature, formations, people's lives and legends. Names such as Langøya ("Long Island") and Kvaløya ("Whale Island") are easy to interpret. Other names have roots in the Norse language and tell us about the people and nature along the coast.  One such name is Vega. The Norse word is "veiga" which means strong drink or liquid, which relates to the marshy areas of the island.
But the island municipality of Vega is known for more than marshes. In 2004, Vega was added to the UNESCO World Heritage List. The Vegaøyan archipelago has 6,500 islands, islets and skerries, and the islanders have been making small shelters for the eider ducks to nest in for over 1,500 years, and this wild seabird is practically a domestic pet. When the nests are empty, the down is collected and used to make the softest, warmest eiderdown quilts imaginable.
This says a lot about the mindset of the islanders who live by the windswept coast, and where the smallest feather symbolises how they make the most of what nature provides.