Experience the Atlantic Ocean Road
More than eight kilometres of road that winds past the open sea and over skerries and islets. No wonder the Atlantic Ocean Road has been named one of the world's most beautiful roads.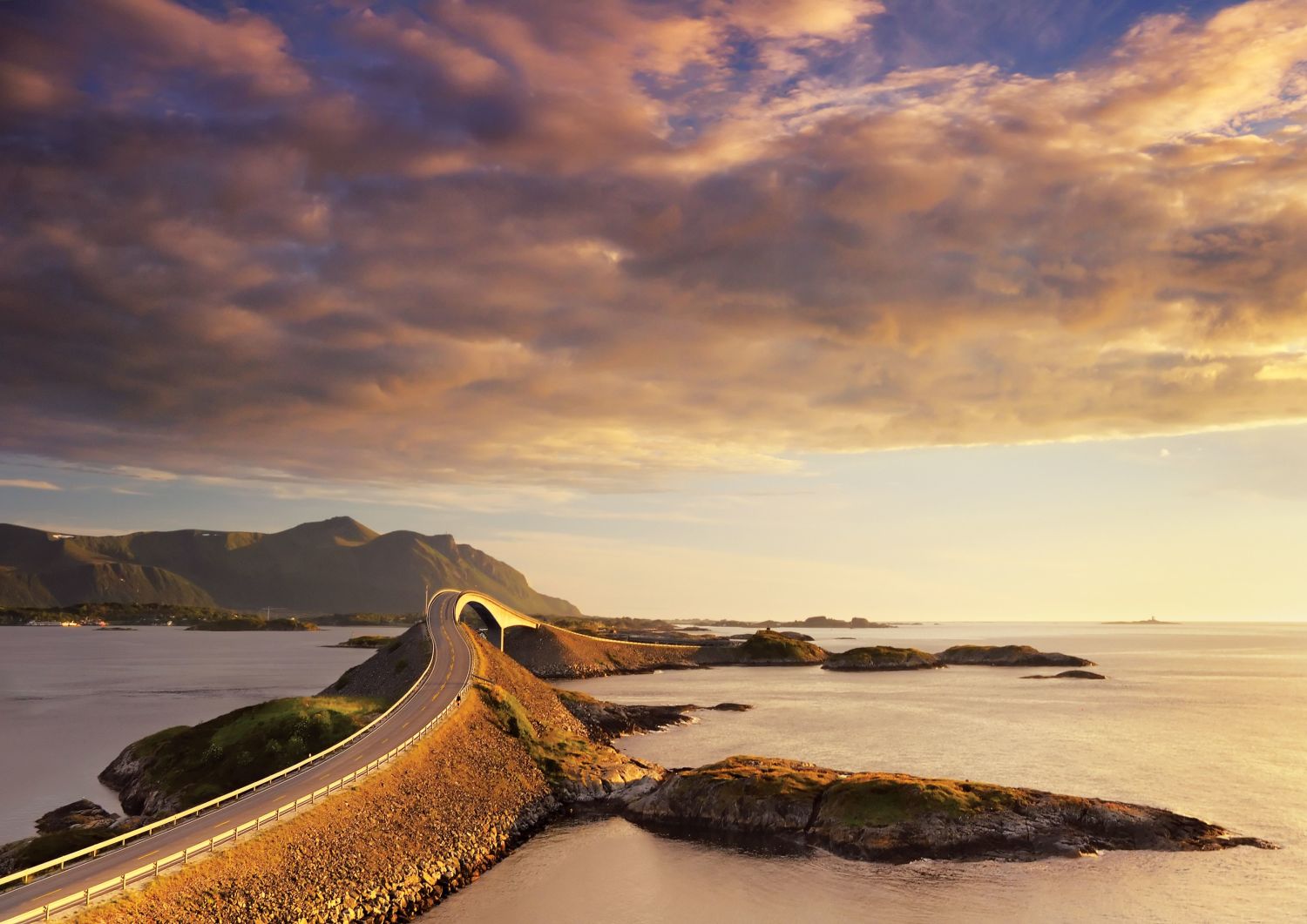 About the excursion
Direction: Southbound
Disembarkation port: Kristiansund
Embarkation port: Molde
Time: 16:30 - 21:20 
Meal: Dinner with dessert, water and tea/coffee.
Level: 1 (Read more)
Season: Spring, summer (11 Apr – 10 Sep, not 17th of May)
Min/max persons: 14 - 90
Booking reference: KSUS1
Price: from £ 145 - $ 176 per person
You will be picked up at the quay in Kristiansund by bus. Information will be provided in Norwegian, English and German. Other languages on request. Board the ship in Molde.
The Atlantic Ocean Road is also a popular place for car commercials, and more recently as the location of a car chase scene for the new James Bond film. We stick to a slower speed so you can enjoy the scenery, and we also make time for photo stops. 
After the drive above the sea, we drive through an undersea tunnel and arrive at Kvernes Stave Church. Stave churches are Norway's most important contribution to European architecture. Kvernes Stave Church is richly decorated with leaf vines over walls and ceilings. The altarpiece and the rest of the church interior is characterised by the exuberant and colourful baroque style of the 17th century.  
The journey starts with a sightseeing in Kristiansund, the klipfish capital. The town is built around the international klipfish industry, and while you are there you can sample one of the numerous dishes that can be made from klipfish: bacalao.  Finally, there is time for a short sightseeing in Molde before boarding the Havila Voyages ship again.