Sea eagle safari in a RIB
White sandy beaches and turquoise water. Beneath the wild Lofoten mountains lie idyllic bays and coves between islets and skerries and the sea eagle patrols the entire area. The RIB tour from Svolvær takes you into such a sheltered lagoon with a stop to capture the colourful splendour in a photo.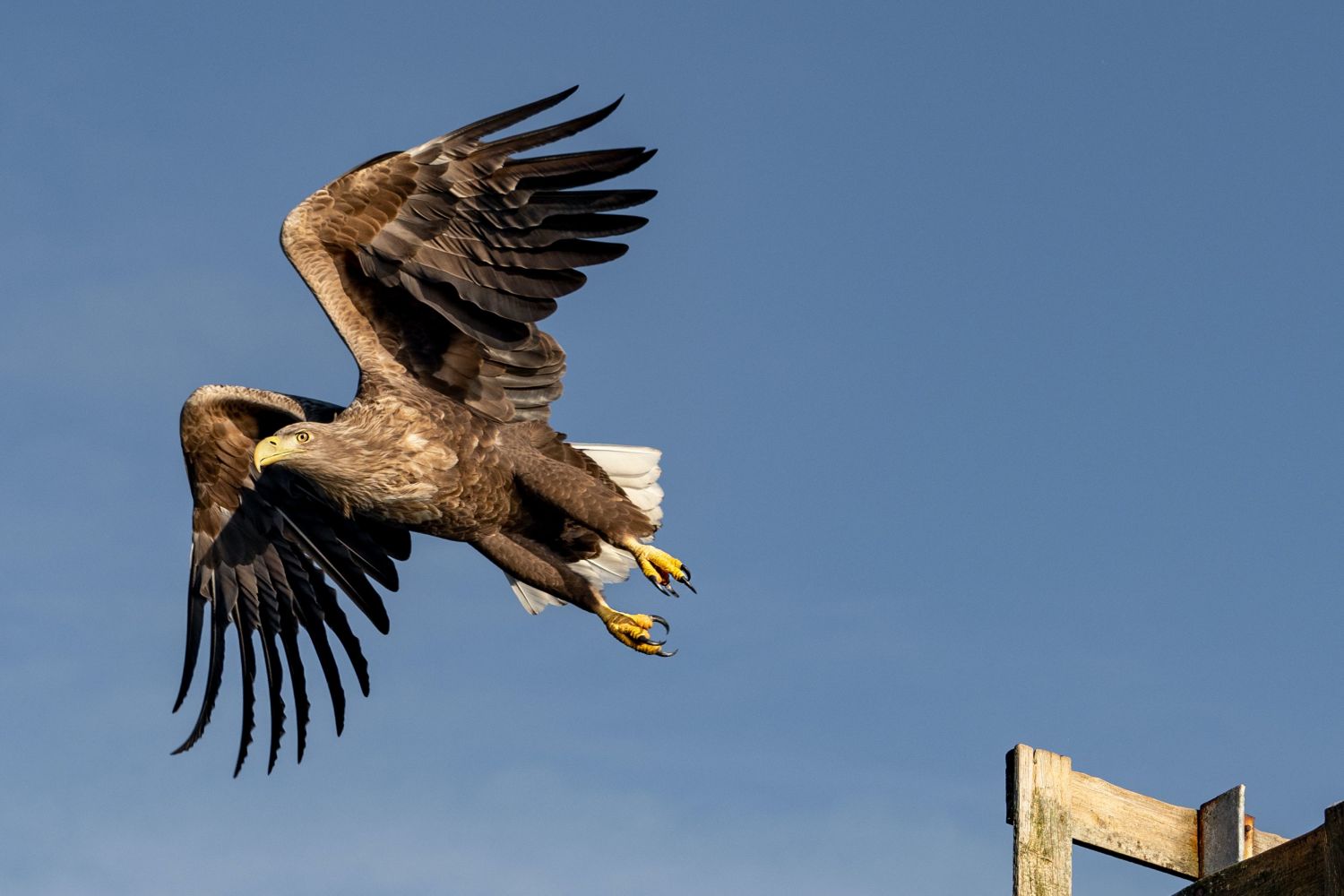 About the excursion
Short walk to the base. Wear comfortable shoes, and warm, windproof clothing. Survival suits and gloves are provided. The excursion is not suitable for guests with back problems. The minimum age limit is eight years/140 centimeters, and there should be one adult per child. 
Direction: Southbound
Disembarkation port: Svolvær
Embarkation port: Svolvær
Time: 18:30-20:00  (one hour at the rib) 
Meal: None
Level: 2 (Read more)
Season: Spring, Summer (1 Apr - 8 Sep)
Min/max persons: 4/24
Booking reference: SVJS2
Price: From £ 136 - $ 165 per person
Nature tours differ from day to day. The light and weather change, and the birds come and go, but there are lots of sea eagles in the area, so you have a good chance of seeing these majestic birds at close quarters.
After this stop, the RIB travel across the fjord to Skrova. Abundant fishing and whaling meant that several thousand people lived on the island. Now there are only around 200 inhabitants in the small island community, but there is still an active industry. 
On the way back to the Havila Voyages ship by RIB, you also get a closer look at the "Fiskerkona" statue at the entrance to Svolvær.
Other excursions from Svolvær