RIB-safari to Saltstraumen and the sea-eagles
Go on a boat trip to Saltstraumen, one of the world's strongest maelstrom, and see the famous vortexes up close.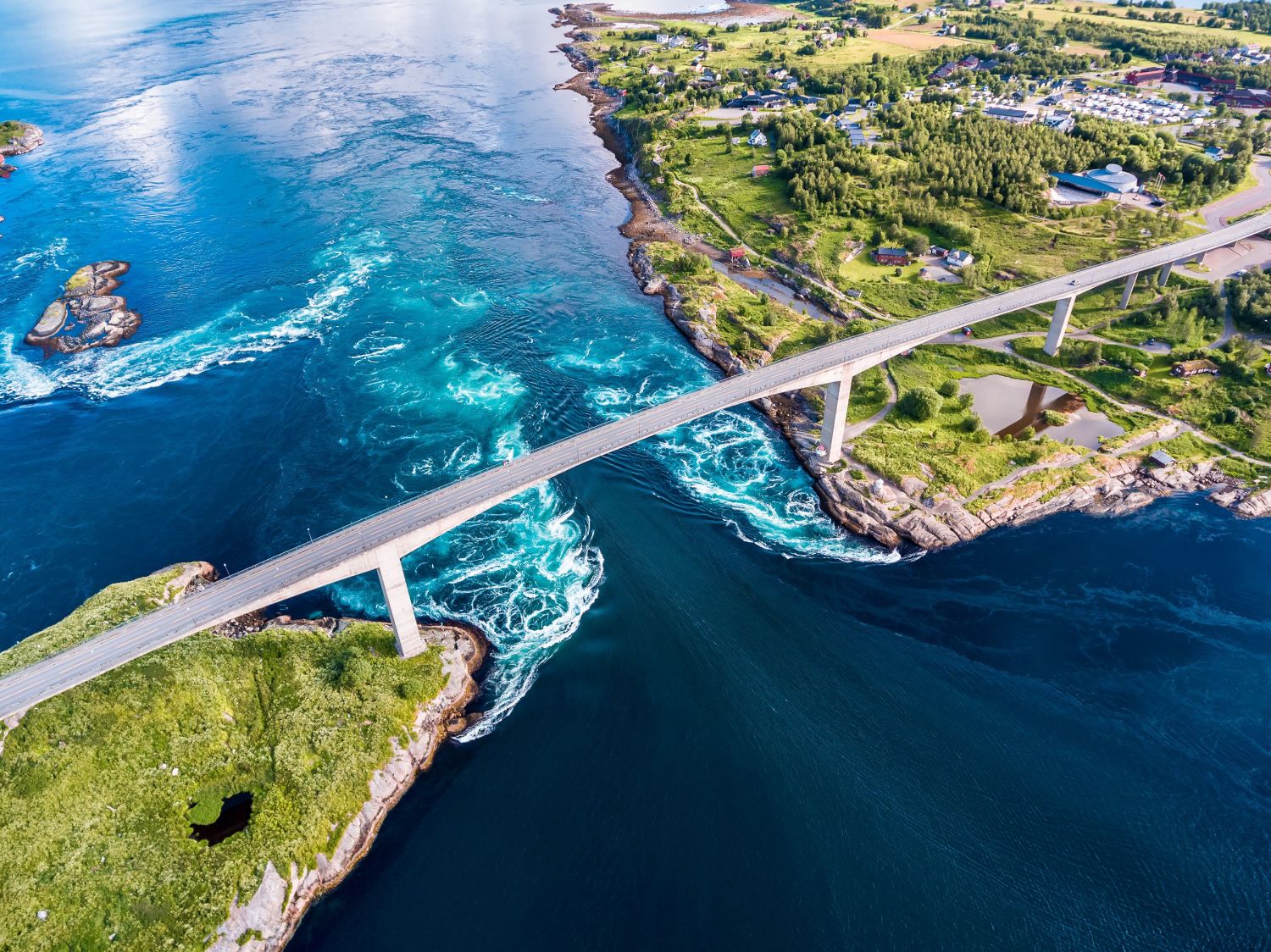 About the excursion
Departure from the quay, and you will be provided with a flotation suit, life jacket and goggles. Hats and gloves are available as well, or bring your own. Dress in layers and wear solid shoes, you might get wet! Remember to bring your camera or binoculars. Participants must be at least six years old.
Direction: Northbound
Disembarkation port: Bodø
Embarkation port: Bodø
Time: 13:05 – 15:10
Meal: None
Level: 2 (Read more)
Season: Spring, summer, autumn (1 Apr - 1 Nov, except easter holidays  )  
Min/max persons: 6 - 48
Booking reference: BOON1
Price: From £ 122 - $ 148 per person
Experience Saltstraumen by RIB! Saltstraumen is one of the strongest tidal currents in the world, and may reach a speed of 20 knots. The narrow strait creates the distinctive vortexes, which can reach a diameter of 8 meters. The area has a diverse wildlife, and is a very popular destination for anglers across the world. 
Be seduced by the raw nature, and learn about the creation of this dramatic landscape. See the Caledonian mountain folding up close, and be amazed by the ancient history of the north, did you know northern Norway has been populated since the Stone Age?
Bodø holds the largest population of sea eagles in the world, and you are very likely to encounter one of these majestic birds along your journey. With a wingspan of 2.65 m and the distinctive white tail, he is easy to spot. The area also holds a large amount of other birds like puffins and eider ducks, and the small whale porpoise may also be spotted, keep your eyes open.
The Rib Adventure
Stella Polaris' RIB safari is ranked among the best excursions along the Norwegian coast. I now understand why - and it has nothing to do with the thrill of speed. 
Other excursions from Bodø