Trondheim and the Nidaros Cathedral, northbound
Trondheim with its small-town charm and colourful, old wooden houses from the 17th century, is also home to modern sports facilities, educational and research institutions and a lively nightlife.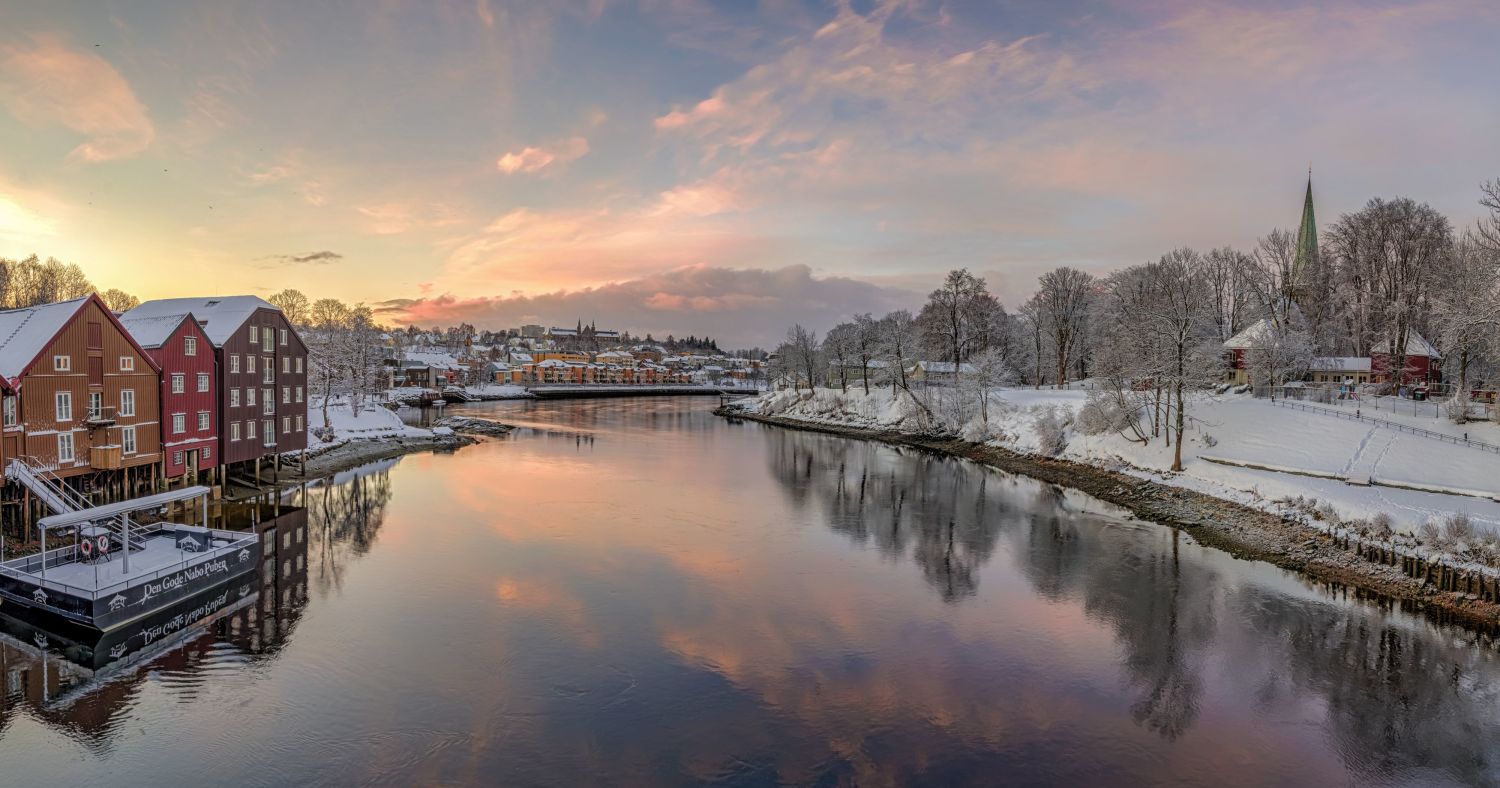 About the excursion
Direction: Northbound
Disembarkation port: Trondheim
Embarkation port: Trondheim
Time: 09:45 - 12:30 
Meal: None
Level: 1 (Read more)
Season: All year round
Min/max persons: 12 - 294
Booking reference: TRDN1
Price: from £ 90 - $ 110 per person
The guides will meet you at the quay. Bus through the city centre into Nidaros Cathedral and then bus back to the quay. The visit in the church lasts for about 40 minutes, included a 20-minute-long guided tour
---
On the bus through the city's streets and districts, the guide will tell you more about the history and point out the highlights. You get a great overview with a view across the fjord and the city from the photo stop at "Utsikten".  Here you also see the majestic Nidaros Cathedral, which is a landmark in the city with its towers and 91-metre spire.
Nidaros Cathedral is Norway's national shrine and has been a pilgrimage destination for almost a thousand years. The cathedral was built over the grave of St Olav, the Viking king who brought Christianity to Norway. The church has also been used for the coronation of Norwegian kings and queens right up to the present time. 
The last stop on the Trondheim excursion is a visit to Nidaros Cathedral, which is one of the largest cathedrals in Northern Europe. You will have time to discover the church on your own and also to take part in a tour that tells you about the building itself and the church's history.  You will also receive a beautiful book about the cathedral as a reminder of your visit.
Other excursions in Trondheim