Trondheim and Nidarosdomen by vintage tram
Get on the world's northernmost tram, and travel 8.8 km on narrow tracks from the centre of Trondheim out into the suburbs and then take the bus for the last stretch to Granåsen, the large ski resort that was built when Trondheim hosted the Nordic World Ski Championships in 1997.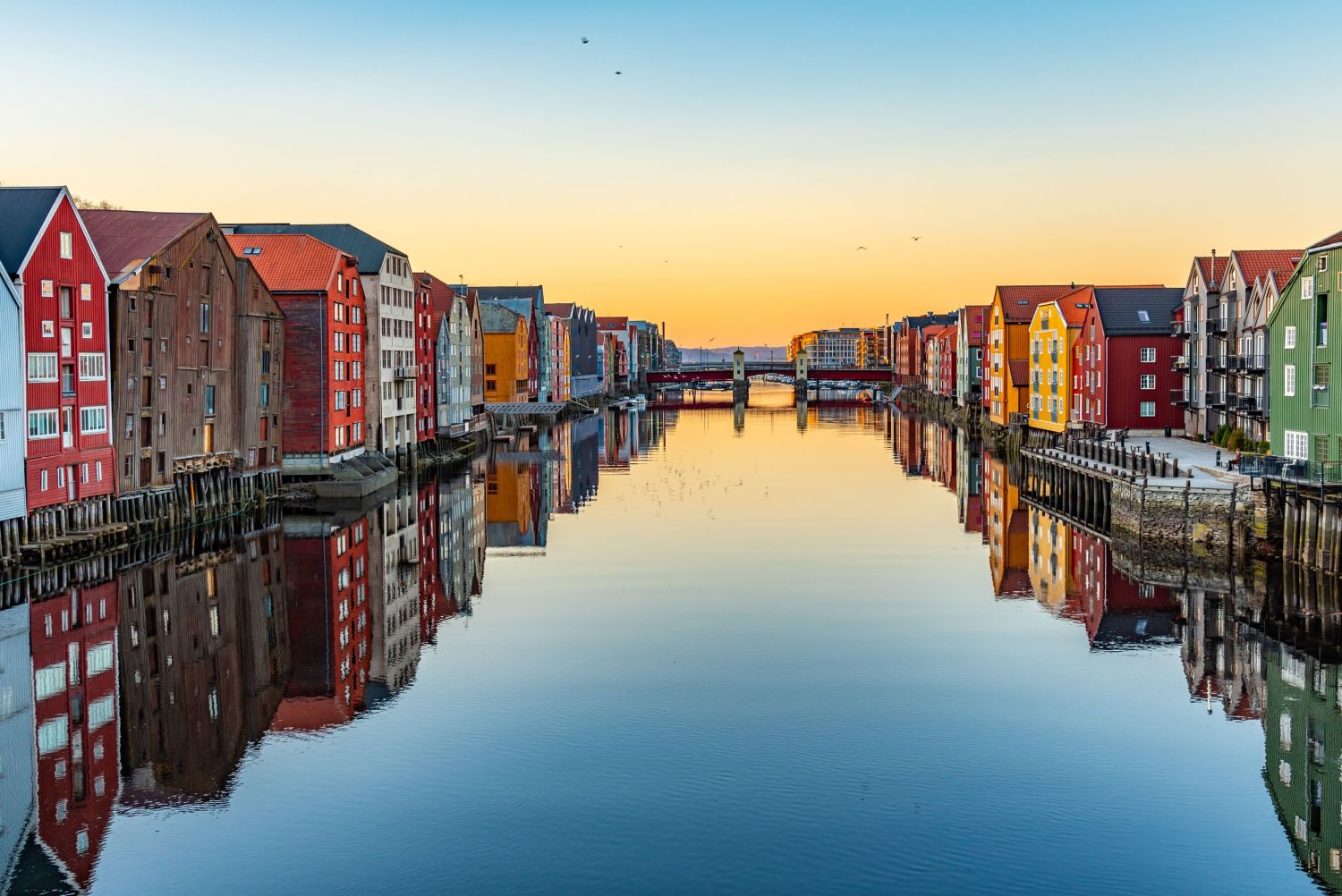 About the excursion
Direction: Northbound
Disembarkation port: Trondheim
Embarkation port: Trondheim
Time: 10:05 - 13:05
Meal: None
Level: 1-2 (Read more) not suitable for wheelchair users 
Season: Autumn, winter, spring (15 Sep - 15 May)
Min/max persons: 10 - 32 
Booking reference: TRDN4
Price: from £ 89 per person
Departure from the quay with a stroll through the centre to the tram station. You have to change from the vintage tram to the bus for the last stretch. Several photo stops along the way.
The tram is called Gråkallbanen (the Gråkallen Line) and has been operating since 1924, and the carriage you are sitting in is from the 1950s. The tram passes some of the many colourful wooden houses in Trondheim and the remains of the city wall.
You travel by tram to the hillside above Trondheim, and by bus into the countryside to Trondheim's main winter sports' arena for jumping, cross-country skiing and combined events. After the Nordic World Ski Championships, the facility, which includes three ski jumps, was used for the World Cup. There are concerts in the summer featuring musicians from around the world.  You can marvel at the ski jumps and visit the ski jumping cafe before the bus takes you back to the Havila Voyages ship via Trondheim city centre. 
On the way, there will be a photo stop at Nidaros Cathedral, Norway's national shrine and one of Northern Europe's largest cathedrals. The west wall features 76 stone statues and the rose window, a stained glass window that is eight metres in diameter.
Other excursions in Trondheim
Our voyages
North- and southbound

Round Voyage

Bergen → Kirkenes → Bergen

12 days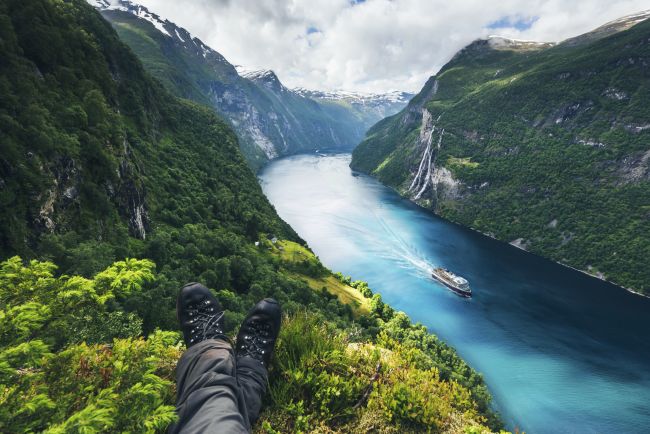 Lofoten

Geirangerfjorden*

Saltstraumen

Northern lights or midnight sun

The Arctic Circle
Price from £947 per person
Northbound

Voyage North

Bergen → Kirkenes

7 days

Geirangerfjorden*

Ålesund

The arctic circle

North Cape

Tromsø
Price from £663 per person
Southbound

Sea, Fjords and the Mountains

Trondheim → Bergen

2 days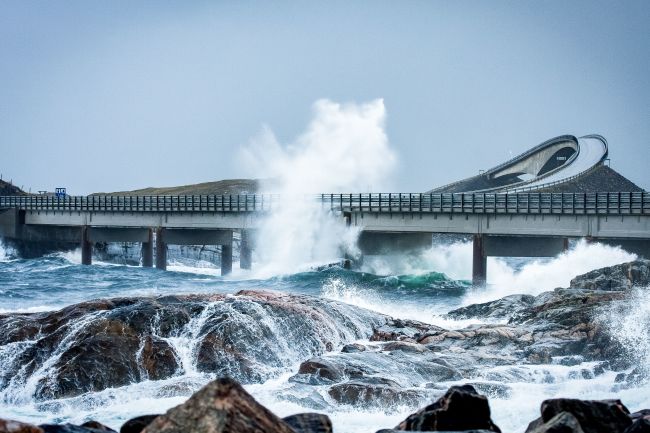 Nidaros Cathedral

Kristiansund the capital of clipfish (dried salted cod)

Atlantic Ocean Road
Price from £237 per person
Northbound

The Northern Norwegian Adventure

Trondheim → Tromsø

3 days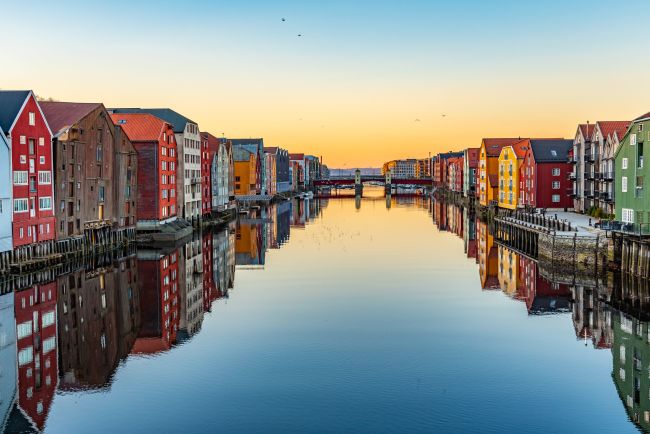 Trondheim

The coast of Helgeland

Svolvær

Tromsø
Price from £313 per person