Historical city walk in Trondheim
You can experience the highlights of Trondheim in just a few hours in the morning. A five-kilometre walk takes you through 1,000 years of history from a medieval city and pilgrimage destination to a technological capital.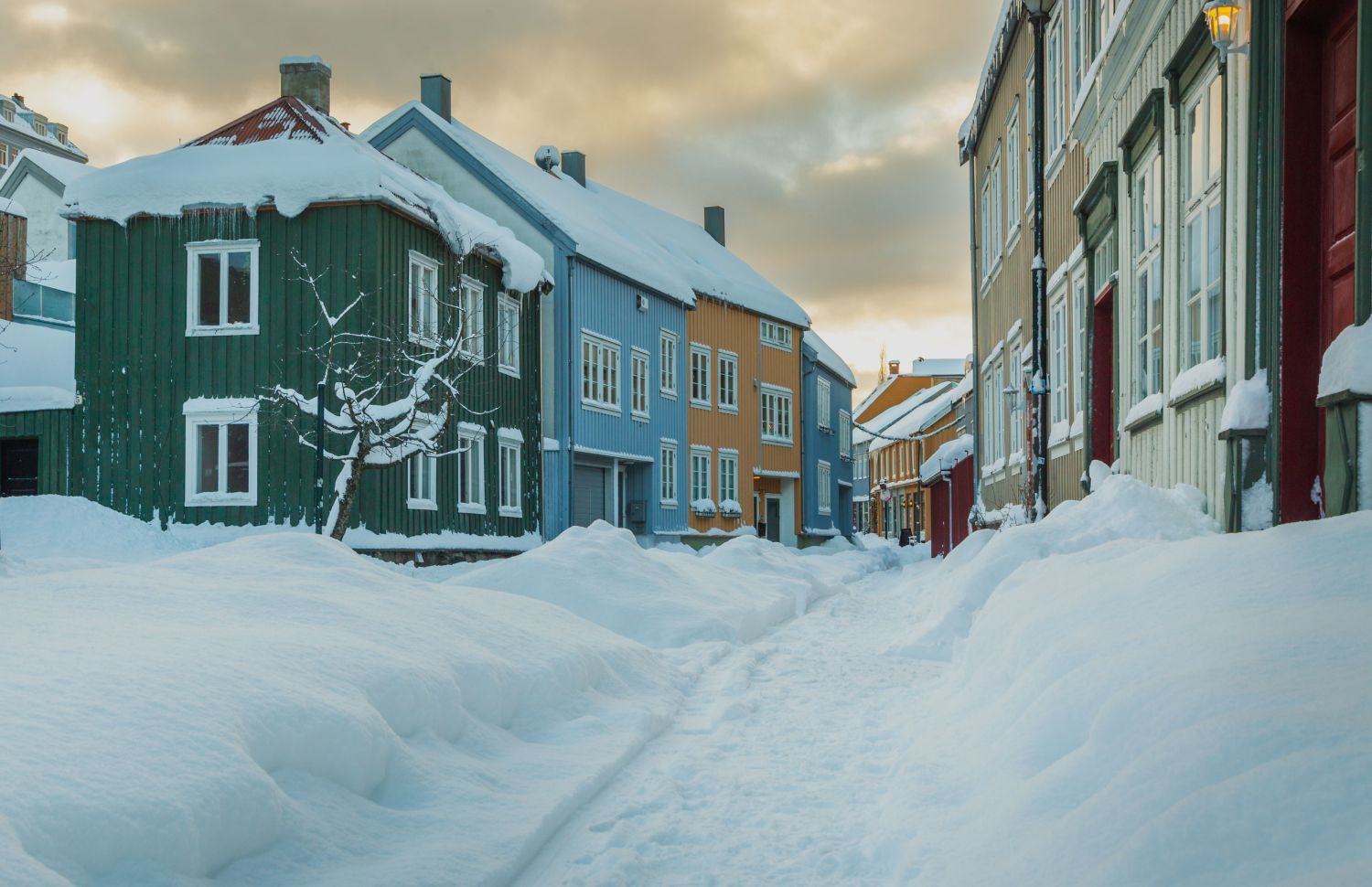 About the excursion
An approximately five-kilometre walk. The excursion is not suitable for wheelchair users or people with mobility problems. The visit to Nidaros Cathedral lasts for  30–45 minutes.
Direction: Northbound
Disembarkation port: Trondheim
Embarkation port: Trondheim
Time: 09:45 - 12:15
Meal: None
Level: 2 (Read more)
Season: All year round
Min/max persons: 12 - 240
Booking reference: TRDN3
Price: From £ 58 - $ 71 per person
The walk starts at the Havila Voyages' ship and goes to Stiftsgården, a large and stately wooden building that is also home to the Norwegian royal couple when they visit the city. We walk across the square where Trondheim's founder, the Viking king, Olav Tryggvason, stands on an 18-meters-high obelisk.
The journey then continues to Nidaros Cathedral, Norway's national shrine and one of the largest cathedrals in Northern Europe. Here, we have time to admire both the inside and the outside of the church.*
We walk across the old town bridge, Bybro – nicknamed "Lykkens Portal" ("Gate of Happiness") – with its elaborate red portals . Then, we come to the neighborhood of Bakklandet, which is full of colourful wooden houses, busy cafes and the world's first bicycle lift. 
*At special events, Sundays, and holidays, Erkebispegården (the Archbishop's Palace Museum) is visited instead of the Nidaros Cathedral. 
---
Trondheim
A Walking Tour Full of Surprises
"As we study the outside facade, adorned with pictures of Norwegian musicians through the past 70 years, we are suddenly surrounded by what seem to be pirates, princesses, and monsters in the most colorful costumes imaginable". 
---
Other excursions in Trondheim