Reindeer sledding and Sami visit
Join a sleigh ride, take part in feeding the reindeer and visit the Sami in a gamme hut.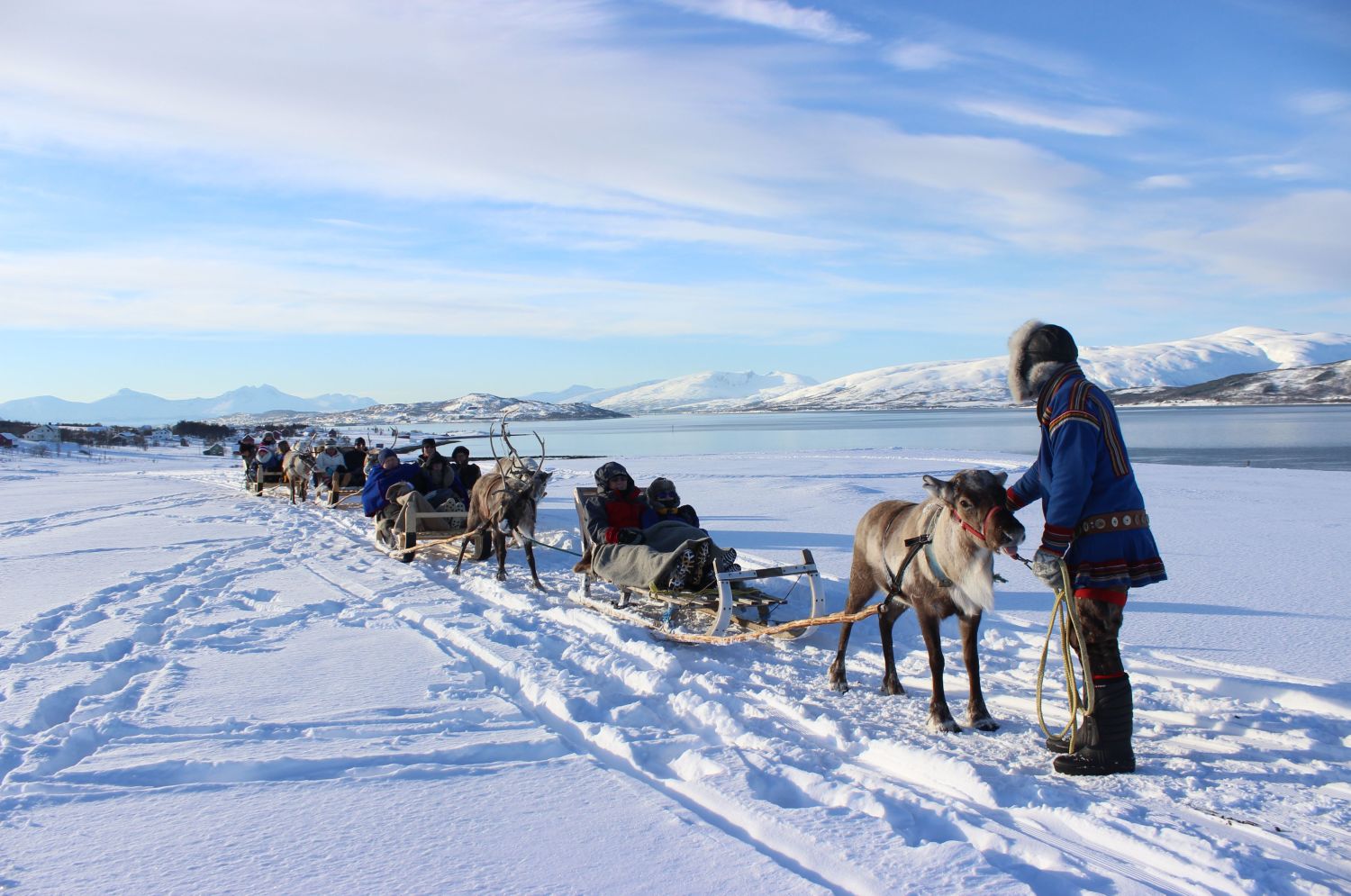 Direction: Northbound
Disembarkation port: Tromsø
Embarkation port: Tromsø
Time: 14:30-18:00 
Meal: Snacks and hot drinks
Level: 2 (Read more)
Season: Winter, spring (01 Nov - 30 Apr) 
Min/max persons: 10-130
Booking reference: TOSN2
Price: From £ 168 - $ 204 per person 
 The guides meet you at the quay and accompanies you to the bus. About a 25-minute drive. Photographs and feeding the reindeer. Anyone who wants to can have a go at lassoing—but not on real reindeer. Reindeer sledding. We recommend comfortable shoes and warm clothes. Winter overalls can be borrowed on site. 
The Sami are the indigenous people of the North. They have their own language, their own culture and their own "country" which you won't find on any traditional map, but which extends from Norway, through Sweden and into Finland and Russia.
The Sami have traditions as nomads, and lived in lavvo tents and gamme huts. You can visit a gamme hut, taste the Sami meat soup, bidos, and listen to Sami stories and joik, the Sami traditional form of song. 
The reindeer are important to the Sami culture and their way of life. In addition to being draught animals, they also provide meat and hides. You've probably seen Santa Claus' sleigh being pulled by reindeer? Now you get to sit in the sleigh behind the reindeer.  
During the visit, you also get to take part in feeding some of the 300 reindeer of this large herd, and maybe you want to have a go with a lasso? You need to be a bit of an expert to get the rope around the antlers of running reindeer, but maybe you can catch one while the "target" is standing still?
Other excursions from Tromsø