Kayaking in Ålesund
If you have dreamt of giving kayaking a go, now's your chance. Even if you have never kayaked before, you can enjoy a completely safe and unique experience of the art nouveau city from the water. We kayak in sheltered waters in Brosundet and the inner harbour area.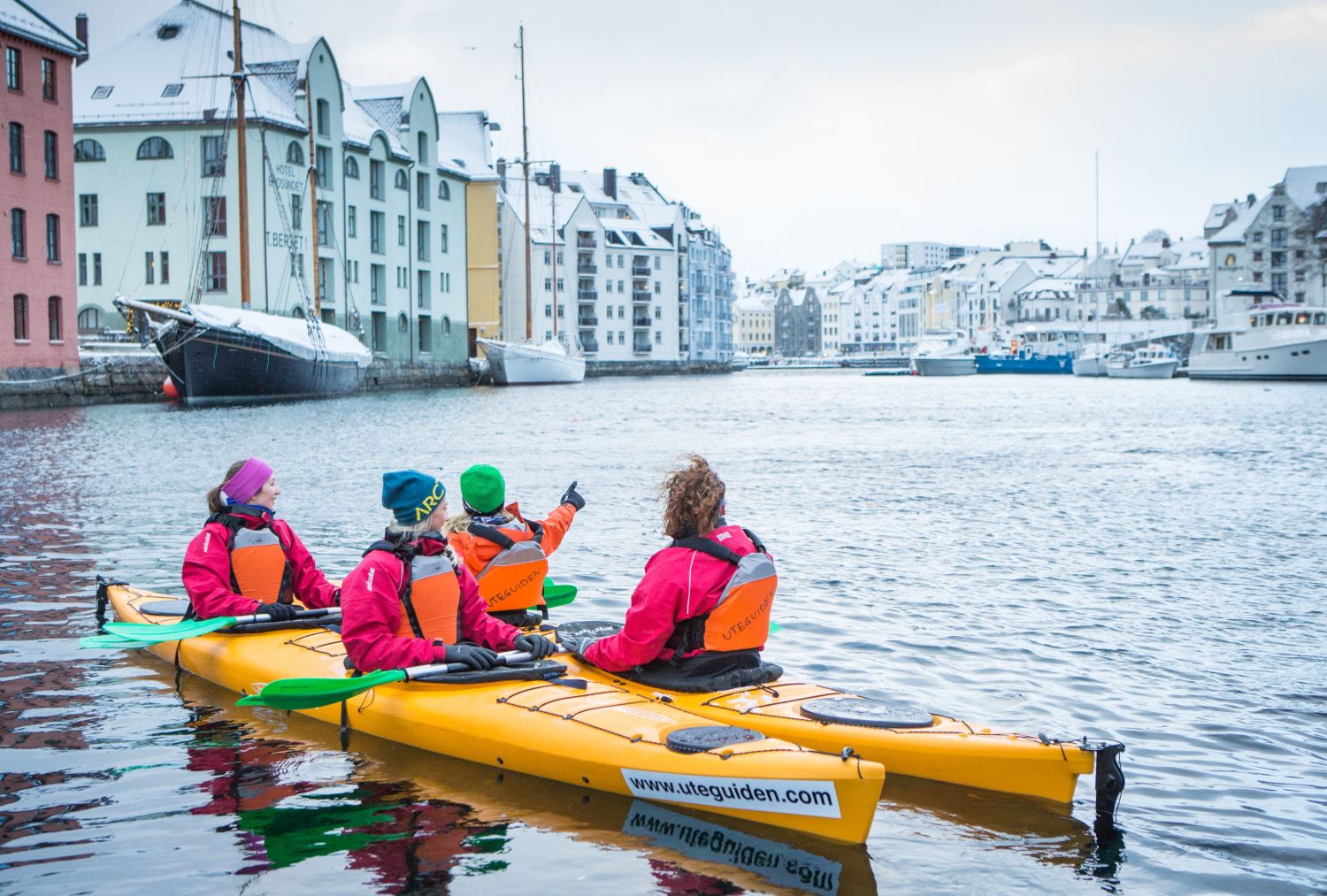 Level: 3 (Read more)
Season: Autumn, winter, spring (1 Nov - 31 May)
Min/max persons: 6 -20
Booking reference: AESN2
Price: from €122  |  $127  |  £105 per person
About the excursion
The starting point is just a few minutes' walk from the port. Included in the price: single or double kayak, safety briefing, guiding, splash covers, paddles, life jackets, wetsuits, gloves and shoes. It is recommended that guests wear thermal underwear. Norwegian and English guiding.
Ålesund was devastated by a fire in 1904. In record time, the town rose from the ashes, and large brick houses and boathouses in the art nouveau style characterise the city. 
Kayaking in the harbour, along quays and under bridges, you get to see the town's harmonious architectural style from an interesting angle, and there are plenty of opportunities for taking great photos. 
Ålesund developed from the fishing industry, and kayaking in the harbour may mean close encounters with big and small fishing boats. Maybe fishermen selling their catch along the quay will be the subject of a photo from your kayaking excursion? 
All guests will be provided with drysuits/wetsuits, gloves and wetsuit shoes so that, even on colder days or in winter, they are well prepared.
Other excursions in Ålesund