Winter cruise to the world heritage area of Geiranger
In winter, the UNESCO World Heritage Site Geirangerfjord is peaceful, raw and wild.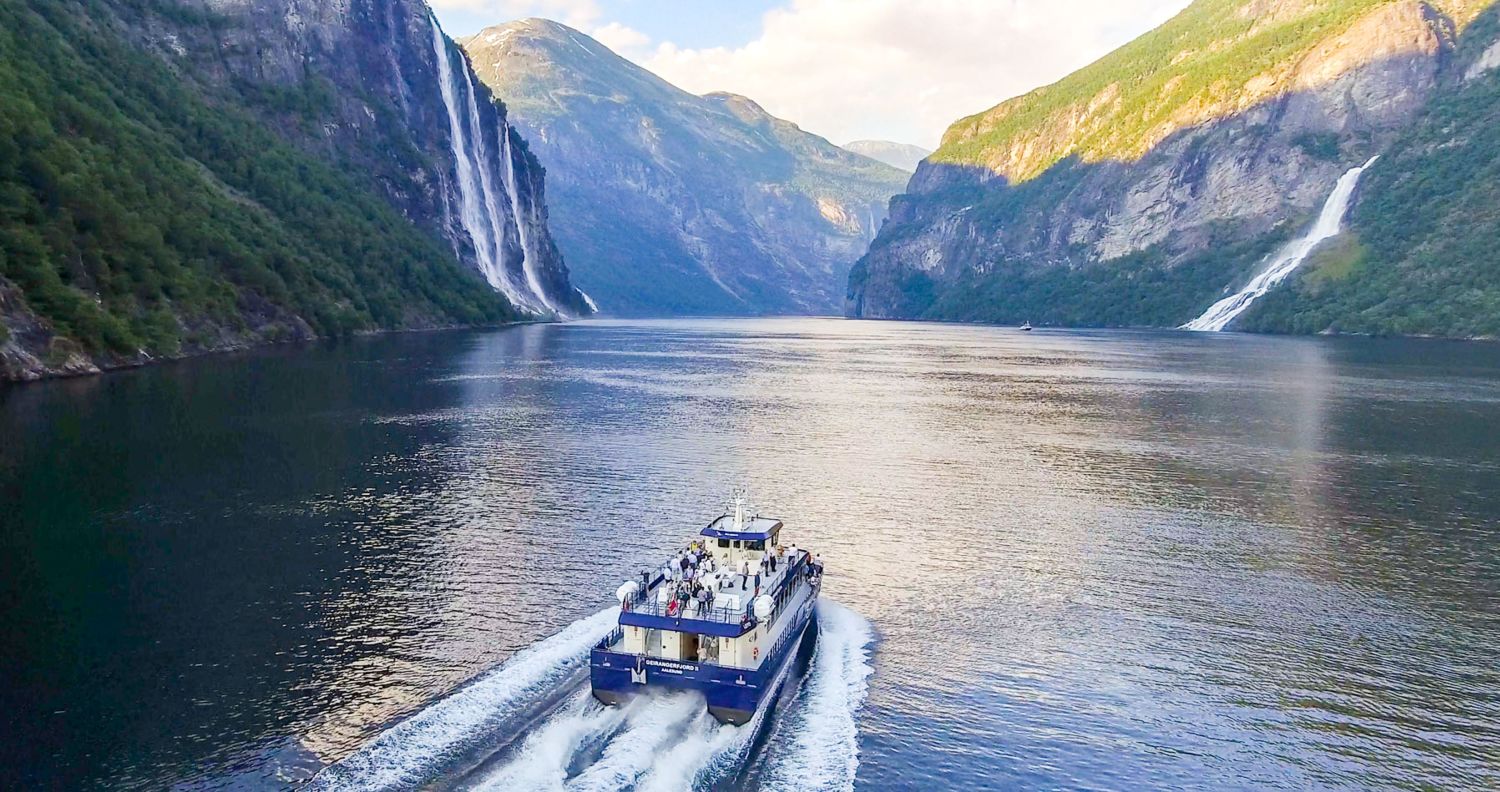 About the excursion
Short walk with Fjordranger to the boat that takes you on a 3 hour fjord cruise to Geiranger. 2.5 hours in Geiranger and three hours journey back to the coastal cruise ship in Ålesund. Lunch served on the way to Geiranger and afternoon snack on the way back. Free hot drinks on the boat at any time. Bus in Geiranger, walk along the waterfall for those who would like to. Wear warm clothes and good shoes.
Direction: Northbound
Disembarkation port: Ålesund
Embarkation port: Ålesund
Time: 9:45 - 20:00
Meal: Local flavored wrap for lunch. Cinnamon bun as afternoon snack, free hot drinks at any time on board.
Level:  1 (Read more)
Season: Winter/spring  01.11.-31.05.
Min/max persons: 30 – 100
Booking reference: AESN6
Price: from £ 273 - $ 331 per person
Join us on a pleasant journey of discovery into the world heritage area Geirangerfjord. In winter and early spring, you can get to know the UNESCO Geirangerfjord without the large crowds. During this time there is a quiet calm over the landscape, the air is sharper, the light clearer and the shadows deepen.
On the trip you will experience the changes from the open coastal landscape to the narrow and dramatic fjords. You also travel through three fjords, and on the trip, you are accompanied by a fjord ranger who tells about how the forces of nature have shaped the landscape, about plants and animals that live here and about the people who have farmed the narrow mountain ledges.
In Geiranger, take the bus up to the famous lookout point Flydalsjuvet, where you can place yourself amidst the iconic image of the Geirangerfjord before driving on to the Norwegian Fjord Center, a world heritage visitor center. To complete the trip back down to the fjord and the fjord cruise boat you can opt for the bus or walk down the spectacular 327 steps of the waterfall stairway descending by the river.
Other excursions from Ålesund