Dog sledding and huskies
Warm clothes and boots will be provided, so you can just sit back and enjoy the ride while the huskies have fun pulling you and the sled through the Arctic landscape.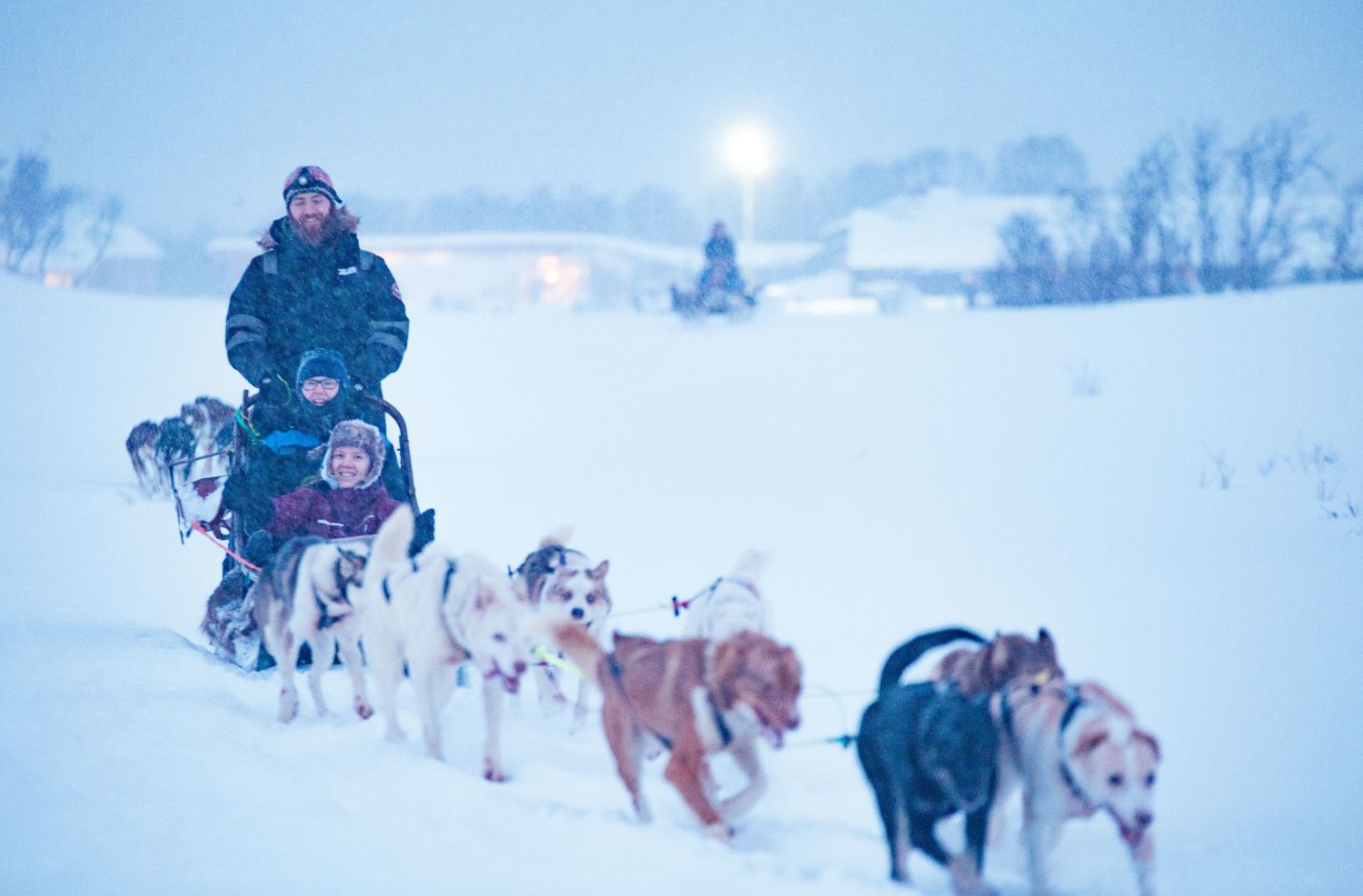 About the excursion
You will be transported by bus to the wilderness centre, where you will get a guided tour of the yard and get to know the dogs. Dog sledding along a six-kilometre trail. Cake and tea/coffee will be provided.
Direction: Northbound
Disembarkation port: Tromsø
Embarkation port: Tromsø
Time: 14:30-18:00 
Meal: Coffee/tea and cake
Level: 2 (Read more)
Season: Winter-spring (1 Dec - 4 May) 
Min/max persons: 2-48
Booking reference: TOSN3
Price: From £ 237 - $ 286 per person
The only sounds to be heard are the dogs and the sights include the sea, the mountains and the starry sky. Maybe the Northern Lights will brush the sky with its colours to make it even more beautiful. 
Experienced dog handlers help to steer the sled and ensure that it is a safe experience.  In the camp you can meet 300 huskies, learn more about dog sledding in the wilderness, the dog breed and how the dogs are trained to become good sled dogs. The training takes years and involves trust and cooperation both between the dogs and between the dog and the dog handler. 
There are often puppies in the camp, and meeting them is a highlight for all age groups.  The tour ends with a gathering around the fire inside the gamme hut with hot drinks and chocolate cake.
Other excursions from Tromsø