Arctic coastal walk - Experience the arctic outdoor
Living close to the nature and the changing seasons is a part of life in the north.  Come along with us on an walk on white beaches and experience the arctic outdoor.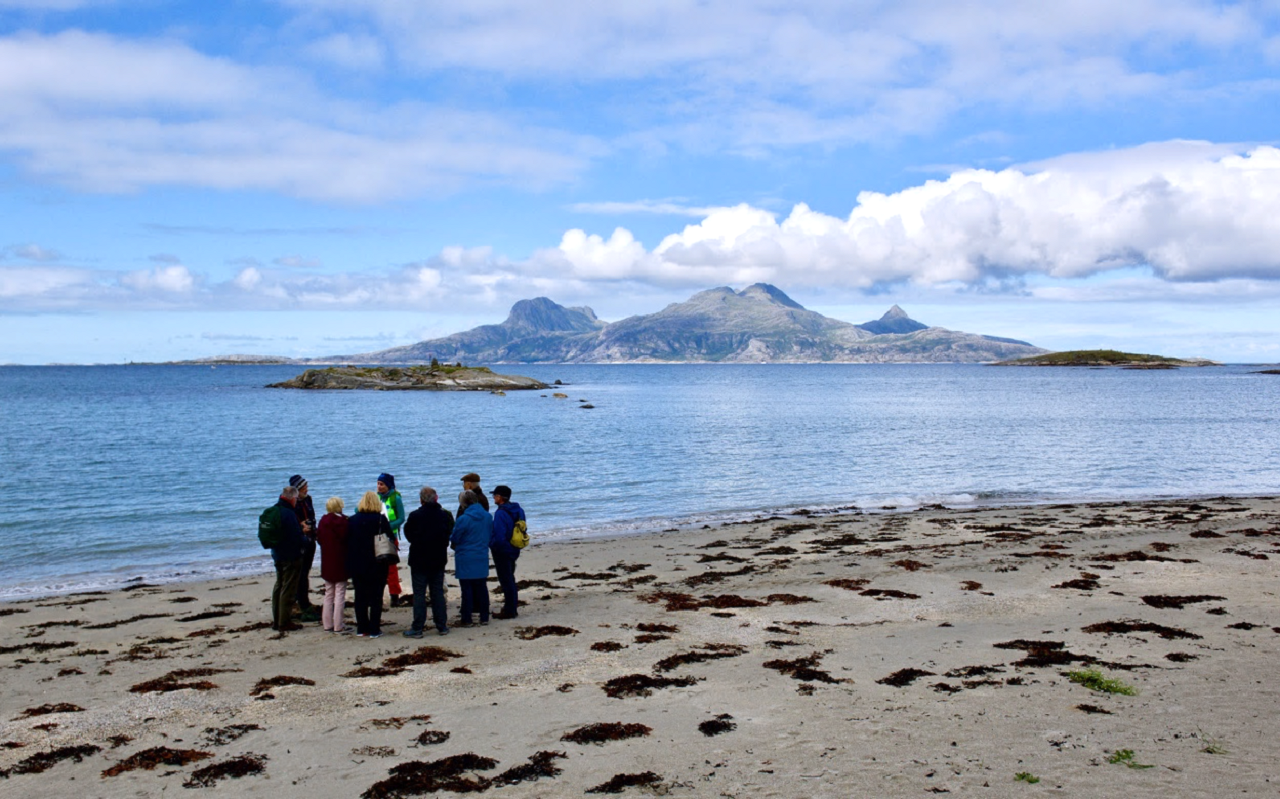 About the excursion
This hike is approximately three kilometres long. Hiking poles are available and all guest will be provided with spikes during winter season. Dress warm in layers, wear sturdy shoes and a wind- and waterproof jacket. Short, guided coach transfer from your ship and back.
Direction: Northbound
Disembarkation port: Bodø
Embarkation port: Bodø
Time: 13:05 - 15:10
Meal: Hot tea
Level: 2 (read more)
Season: Year round
Min/maks persons: 6 - 48
Booking reference: BOON4
Price: from £ 86 - $ 104 per person
Come along on this guided hike along the shore, across sandy beaches with an amazing view. The special arctic light plays with your eyes, every day a new and different angle. Let the nature embrace you and breathe the refreshing, arctic air. Listen to the soothing sound of the ocean, or search for beautiful seashells at the beach. Be in close contact with the elements and feel the ever-changing arctic climate in your face.
Hear the fascinating story of Norway from the Stone Age upon today. What created this dramatic landscape, and from where do the Norwegians originate? Learn about the sophisticated lifestyle of the Vikings, and take a closer look at one of the Viking graves discovered in the area. Listen to stories about the midnight sun and the northern light og how the dark wintedays and the sunny summer nights influences the people in the Arctic.
Explore the local wildlife and if you are lucky, you will meet the largest bird of prey in Europe, the white tailed sea eagle.  On the end of the tour you will also enjoy a "Taste of the Viking spirit".