Discover the Magic of Norway as seen on "People of the North"
Embark on a breathtaking journey to the heart of the Arctic, where culture, nature, and adventure intertwine.
"People of the North," is an awe-inspiring new TV show on PBS in the US. Watch the show to delve deep into the wonders of Norway and experience the rich culture, fascinating history, and unparalleled natural beauty of this extraordinary land.
With Havila Voyages as a trusted travel partner, the People of the North hosts will embark on an unforgettable adventure aboard the state-of-the-art hybrid electric-powered coastal ships. These sustainable award-winning ships reduce the carbon footprint and provide the ideal platform for exploring Norway's stunning coastal landscape.
Each episode of "People of the North" will take you on an immersive journey, introducing you to the resilient and warm-hearted Norwegians who call this enchanting region home. Gain unique insights into their traditions, folklore, and the captivating stories that have shaped their lives.
Experience the Magic of Norway
As seen on PBS's "People of the North," our state-of-the-art hybrid electric-powered ships offer a unique and eco-friendly way to explore the Arctic, combining luxury and sustainability in perfect harmony.
Don't miss the chance to:
Are you ready to discover the breathtaking beauty and captivating culture of Norway? 
Join us aboard one of our modern and comfortable ships, designed to offer you the best possible experience while minimizing our impact on the environment. Enjoy panoramic views of majestic fjords, picturesque fishing villages, and awe-inspiring natural wonders from our spacious observation lounge or your very own private cabin.
As you journey from port to port, immerse yourself in the rich history and vibrant culture of Norway's coastal communities. Our experienced and knowledgeable guides will provide fascinating insights into local traditions, art, and architecture, while our onboard chefs delight your taste buds with authentic regional dishes crafted from locally-sourced ingredients.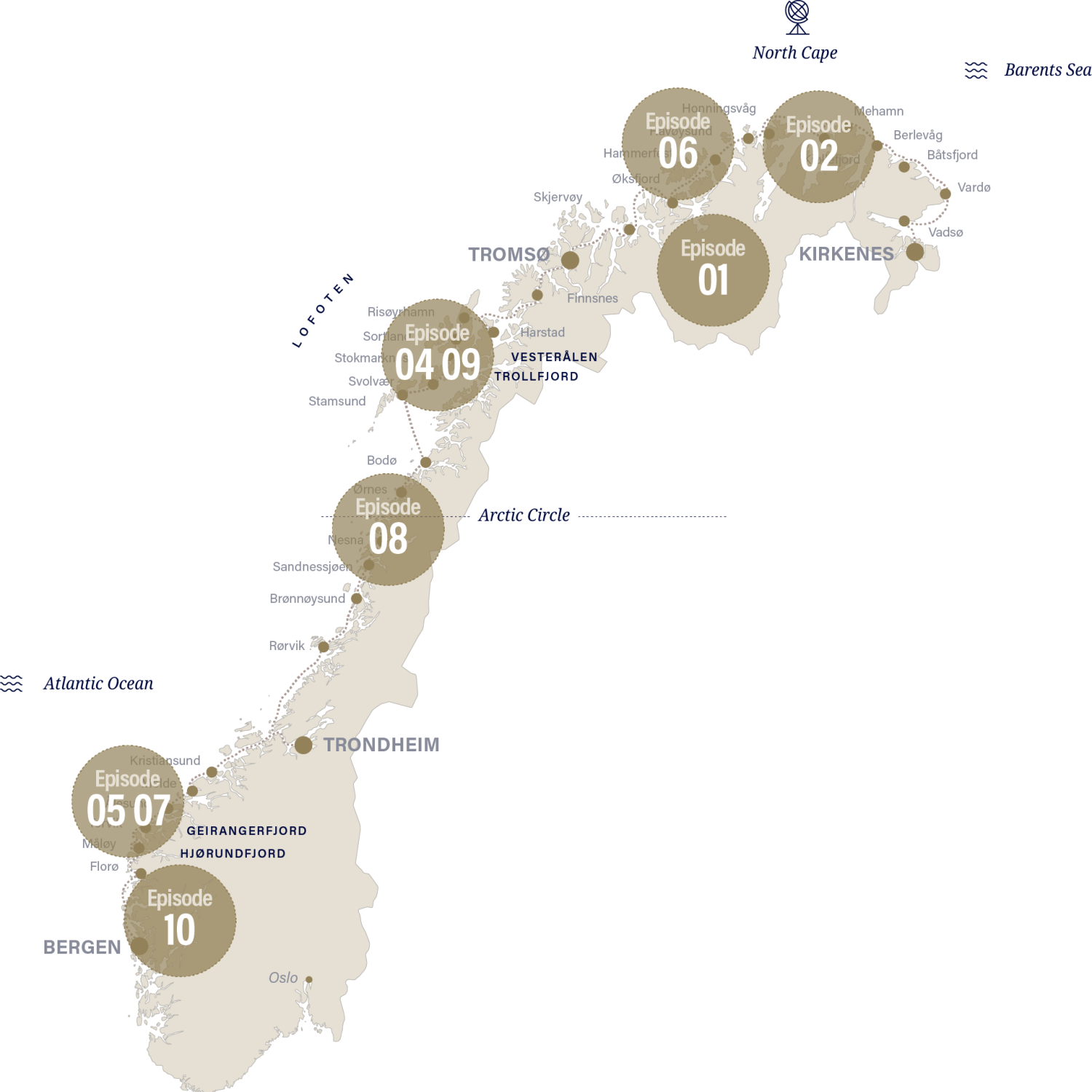 Havila Voyages is the best way to explore the best of Norway along our beautiful coastline. Get inspiration through People of the North, and get ready to explore!
Discover the breathtaking beauty and captivating culture of Norway with Havila Voyages