Shopping i Norge
There are many Norwegian specialities that you can bring home, such as knitwear, tasty food or traditional silver.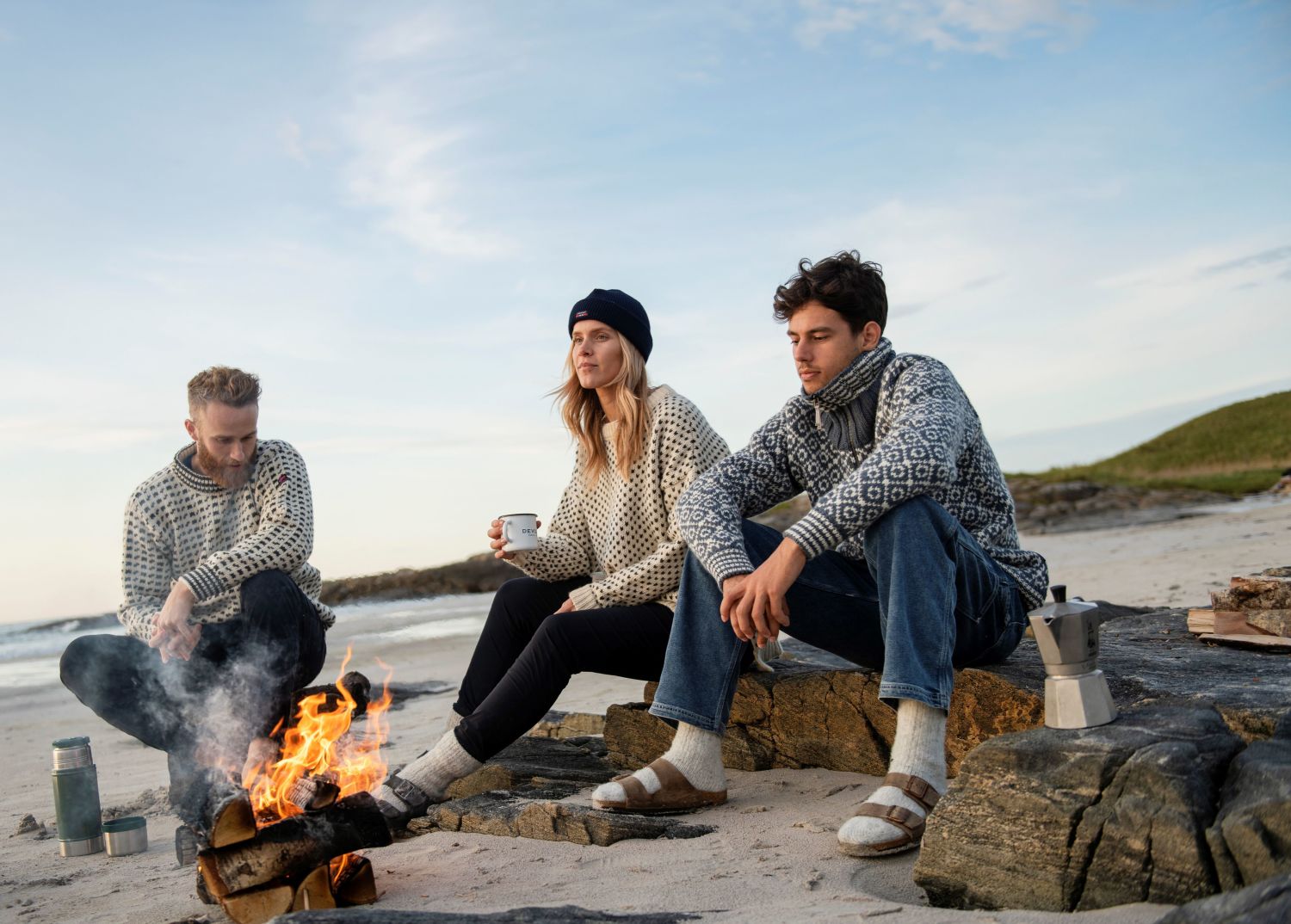 During the summer, you can see sheep on the outermost islets and the highest mountain ranges. Sheep are well suited to the harsh Norwegian climate, because its wool keeps them—and humans—warm. Thermal underwear, chunky woollen jumpers or cardigans in beautiful patterns are good purchases to make in Norway. Former ski stars have their own knitwear collections, and long-established Norwegian factories are behind a large range of knitwear that can be worn for everything from snow-filled winter activities to party outfits.
The short summer has meant that Norwegian food culture is characterised by different preservation methods. Salted and dried, cured and smoked. Meat and fish can be preserved in this way. The products have a long shelf life, so you could bring home Norwegian delicacies such as a leg of lamb or dried and salted cod? Or how about a piece of well-aged Jarlsberg cheese or one of the new, Norwegian cheeses from a smaller dairy which was the winner of the World Cheese Awards?
If you want a lasting memory from Norway, we recommend you stop by a jeweller. Norway has a long tradition of national costumes (bunads) and accompanying silver jewellery. The delicate and beautiful filigree work in brooches and other jewellery that are worn with the bunad can also become a treasured heirloom in your family.
Tax Free
If you live in countries other than Norway, Sweden, Denmark or Finland, you can get a refund on some of your purchases. 
This applies to purchases over NOK 315 in stores that are part of the Global Blue scheme. You must complete a tax-free form for the transaction, so that you can get a refund at the airport or cruise port of up to 19% of what you paid. 
Remember to keep your receipts! You can find out more about the scheme, what you need to do and where you can get your money back here.
Travel with Havila Voyages