Norwegian Food Culture
The taste of Norwegian food brings to mind clean seas, fresh winds and bright, cool summer nights.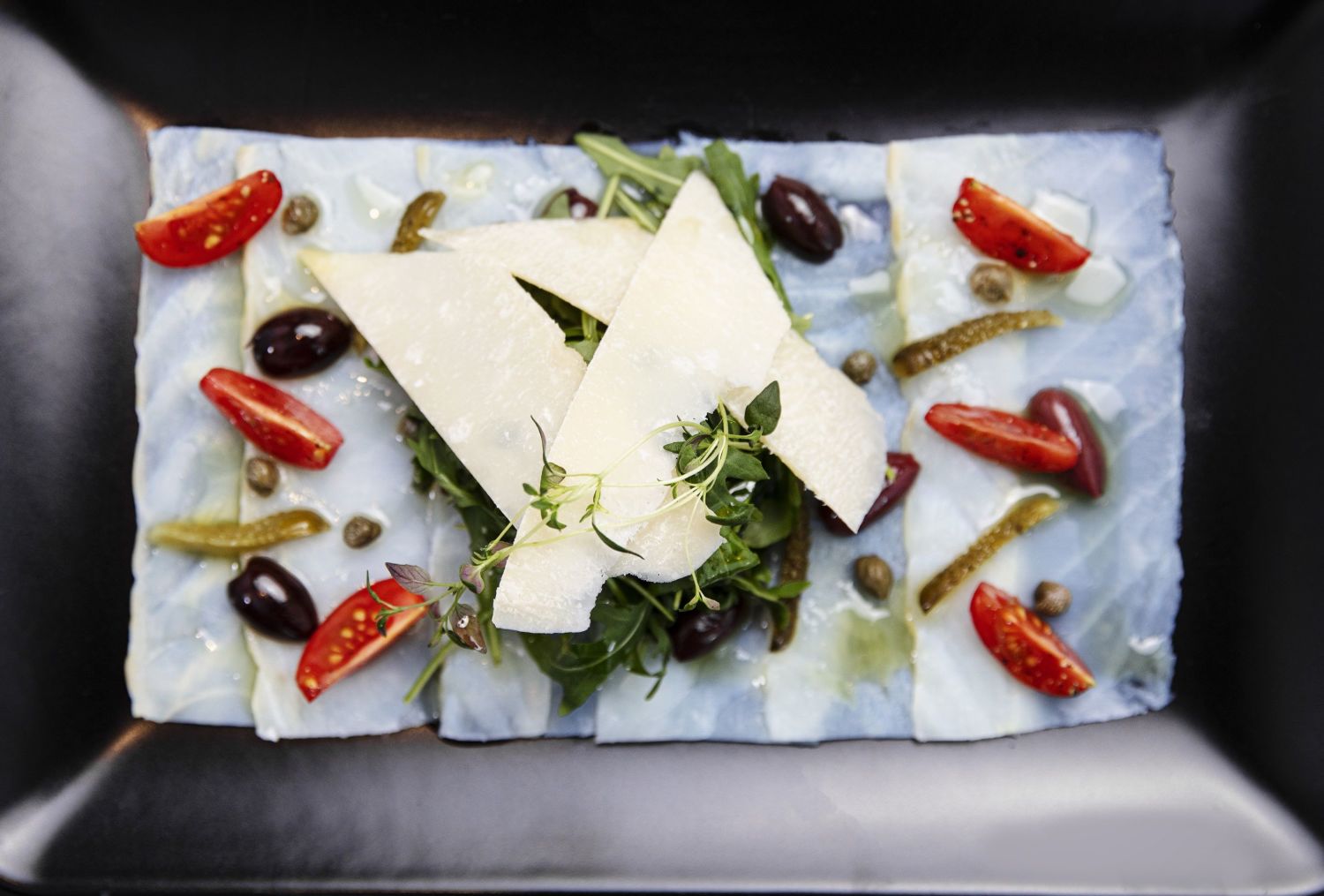 Norwegian food culture is characterised by cool springs and short summers. The seasons are short and hectic and food must be provided for the whole year. Since ancient times, therefore, Norwegian food has often involved preserved food.
Cod fishing takes place over a few intense weeks during the winter. The fresh cod is world class, but could only be enjoyed in late winter. So this raw material was preserved as stockfish and klipfish. These world-class, salted and unsalted, dried fish have been globally renowned for centuries.
Fresh meat was also eaten only during the slaughtering season. After that it was usually salted, dried and cured. Salted, dried and cured leg of lamb is a Norwegian delicacy, and in some places you may also find cured leg of goat, reindeer and deer.
Low summer temperatures mean that berries and fruits have a long time to ripen, thereby accumulating lots of flavour and sweetness. If you get to try Norwegian strawberries that have been grown outdoors during the bright summer nights, then you will realise that this is how strawberries should taste.
Over time, new tools and new habits have also changed Norwegian cuisine, but the best traditional dishes hold their own and are often eaten on special occasions. In addition, new generations of chefs are reviving culinary traditions and creating new tastes based on Norwegian cuisine and the country's traditions of preserving and making use of all of nature's bounty. This has resulted in a number of exciting new eateries on land. 
And this is also the basis of the type of food that will be served onboard the Havila Voyages ships.
At a café in Norway
Until now, most Norwegians lived in sparsely populated areas. Distances between people and cafés were great. A Norwegian's relationship to the packed lunch is considered to be almost part of their personality. Slices of bread, often with Norwegian brunost (brown whey cheese), are placed in a box or wrapped in greaseproof paper and enjoyed at lunchtime with a flask of coffee. 
A hot lunch at a café is therefore a relatively new practice in Norway. Lunch menus at cafés are also influenced by this.   What is offered is usually international food—mostly Italian. Or lunch is consumed on the go from one of the many fast food outlets in Norwegian cities. 
At the same time, open sandwiches can be bought at many bakeries. Filled rolls and baguettes are classics at lunchtime. And the real classics are hamburger sandwiches or shrimp sandwiches.
There is also an extensive selection of sweet pastries. You have to try some of them! For instance, you will find Godt brød, a quality bakery, in Bergen where you can try the city's speciality: the cinnamon bun, a swirled bun with sugar and cinnamon. 
If you're in Bergen and at a café on a Thursday, you need to know that Thursday is "dumpling day". The western Norwegian speciality, raspeballer, are potato dumplings that are served with salted meat, bacon and vegetables, and most restaurants and cafés will have it on the menu. 
Bergen is also home to a warm fish cake as a simple finger food. Søstrene Hagelin is a shop and café that was opened by the Hagelin sisters in Bergen almost a hundred years ago. Since then, the shop has served the people of Bergen and visitors to the city. Whenever King Olav visited Bergen, he always had fish cakes from Søstrene Hagelin.
In Trondheim, Baklandet Skydsstation, not far from Gamle Bybro and the world's only bicycle lift, is a great place to sit and have a bite to eat. The building dates back to the end of the 18th century, the food is homemade and the interior is a charming mix of antiques and bric-a-brac. 
The Nidaros Cathedral Visitor Centre also has a café where you can enjoy home-cooked food and the view of the dome. 
There is a strong tradition of cake making in Norway including sponge cakes with cream. Coffee is usually served with cakes and dessert, and not after a meal. Koseverden on Storgata in Tromsø is a good place for sampling some Norwegian pastries and cakes—usually with coffee. 
Storgata is also home to Lugar 34, one of Tromsø's smallest, but cosiest cafés, where it feels like you are in someone's living room.
Market and square
Norway's best-known outdoor market is Fisketorget in Bergen. Markets have been held in Bergen for around 750 years. Trading has been taking place at the current location of Fisketorget since the 16th century, and the first crates for live fish were set up over a century ago. Today, Fisketorget is a bustling market during the summer months. There is a food hall with stalls and restaurants and outdoor fish stalls and sellers selling everything from seafood to locally produced farm produce such as fruit, berries and vegetables. 
The fish market is located close to Bryggen, the wharf, and Fløybanen, a funicular railway. A visit to Bergen should include the market square in order to soak up the atmosphere, see all the different kinds of fish and shellfish and inhale the salty smell of seafood. 
In Trondheim, the square has an eighteen metre high memorial to the city's founder, Viking and King of Norway from 995–1000, Olav Tryggvason. The square, which is a large, open space, is often used for concerts. From the summer of 2020, the square has been changed. There are more greenery, more seating and more space for market traders.
Stortorget in Tromsø brings people together for markets and concerts and was refurbished for the city's bicentenary in 1994.
Restaurants
Norway has distinguished itself in the international gastronomic world achieving top places in major competitions such as the Olympics and the Bocuse d'Or.  Many of our great chefs are spreading culinary joy in restaurants throughout the country. Here are some of them:
Bergen is built on the fishing industry. From the Viking Age to the Hanseatic League and today's large fishing boats in the harbour and the large aquaculture offices around the city centre. Fish features on the menus of the city's eateries, and fish soup is a classic in big and small cafés and restaurants. 
✔ At Wesselstuen , a classic restaurant that is more than 60 years old, soup and other traditional fish dishes including fish soup, klipfish and a herring buffet are served. 
✔ Restaurant Cornelius offers a seafood experience on an islet a short half-hour boat ride from Bergen City Centre. The menu is determined by the weather on the day and the fish of the season. 
✔ At Bryggen, both the fish restaurant, Enhjørningen, and Bryggeloftet & Stuene offer fish dishes and seafood served in traditional premises.
✔ Inside the art museum, KODE, you will find the funkis restaurant, Lysverket. Seafood from Western Norway with a modern twist is served here. 
✔ And the restaurant, Bare Vestland, is Bergen's new culinary spearhead, with what restaurant critics have deemed a parade of local produce as "the best of Western Norway".  The restaurant was awarded Bergen's first Michelin star in 2019.  
In 2015, Bergen became a member of UNESCO's Creative Cities Network in the area of gastronomy.
Trondheim, located between the fjord, agricultural settlements and mountain ranges, draws on a range of flavours and inspiration from land and sea and is on the way to becoming Norway's food mecca. Norway's first female Michelin-starred chef, Heidi Bjerkan, runs Credo and was awarded her Michelin star for both the food and its focus on sustainability. 
✔ At Credo, they have close contact with the farms where the vegetables are grown and the animals live. The food incorporates multiple flavours, textures and sensations. 
✔ There are also two other one-star Michelin restaurants in Trondheim. One is Fagn. They serve an inspirational menu of ten or twenty courses using creative and slightly nostalgic flavours.  
✔The other one, Speilsalen, is located in the old venerable Hotel Britannia. The signature menu here features six or ten courses based on hand-picked ingredients and is simply world-class. 
✔Kraft Bodega is located by the harbour and promises food that takes its inspiration from around the world, served the way the chefs like it - classic and playful.
✔To rom og kjøkken in the heart of Trondheim sources raw materials from the region and works with a carefully selected supplier of top-quality raw materials.
In Tromsø, food often has an Arctic flavour and you get a feeling for the city's polar history.
✔Compagniet Restauration is the oldest restaurant in the city. Located in a commercial building from the early 19th century, the restaurant offers the splendour of the past and reindeer is always on the menu. 
✔ The Fiskekompaniet has a maritime view, and the menu features a wide variety of seafood, depending on the weather and what has been caught.  
✔Mathallen is both a restaurant and a delicatessen. They sell home-produced food and food from local suppliers. Whether you want to buy food to take home with you or eat there and then in the restaurant, is entirely up to you. 
✔ With a view of the sound and the Arctic Cathedral, Kystens Mathus and Skirri Restaurant  offers a menu that is characterised by the region and the seasons. 
✔Smak is a small restaurant that is big on taste. As it only seats 24 guests, booking is essential. Restaurant Smak serves locally grown, seasonal food with a taste of Northern Norway.
Experience norwegian food culture