A Twilight Walk Among Myths and Geology
Come along on a visit to Torghatten; the mythical mountain with a hole in the middle, and let your imagination run wild!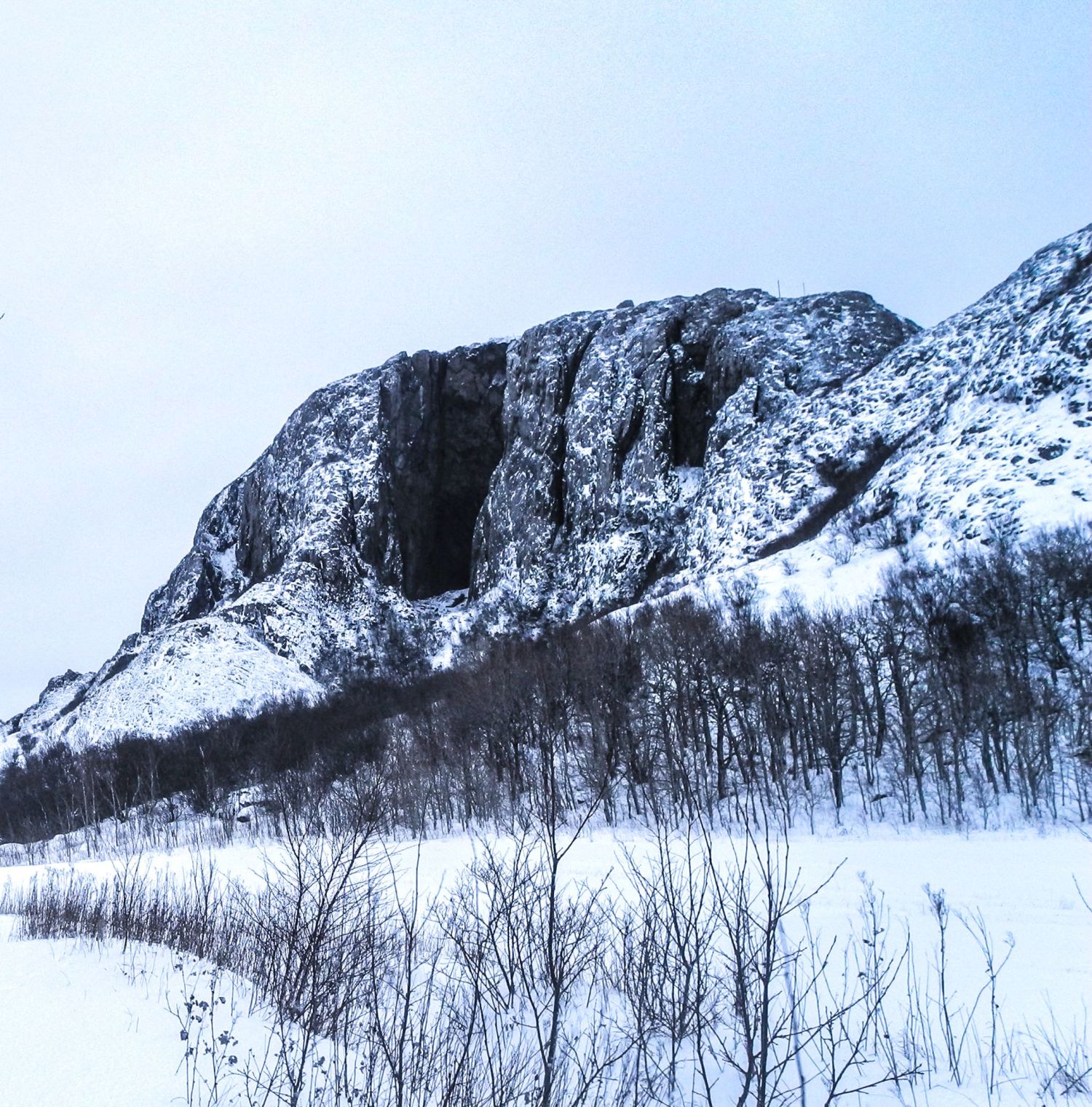 A local guide will meet you at the quay and join you on the bus to the foot of the mountain. From there, you will walk to the best viewpoint of the area, before taking a small detour to have a closer look on Torghatten's geology. Finally, the whole group gathers at the bus, where you will be offered local snacks; gløgg and lefse. Wear good, waterproof shoes. A headlight, poles, and shoe spikes will be provided.
Direction: Southbound
Disembarkation port: Brønnøysund
Embarkation port: Brønnøysund
Time: 15:15 - 17:15
Meal: Snacks (gløgg and lefse)
Level: 2 (Read more)
Season: autumn, winter, spring (22 Oct - 01 Apr) 
Min/max persons: 15 - 45
Booking reference: BNNS3
Price: From €155 | $160 per person
For thousands of years, the mythical mountain in the middle of Norway has been a distinct landmark, showing sailors a safe passage along the Norwegian coast. For just as long, the rock formation has been subject of fanciful stories about its special shape and the origin of the strange hole. The most famous legend from the area is about trolls, but it's also the home of other mythical creatures. If you look very closely and keep an open mind, you might even discover such a creature in the twilight hour.  
During the winter, the tour will most likely happen after dark, but with a little luck, you may see how the shifting lights paint the scenery in stunning winter colours.