The best of "The world's northernmost city"
How is it to live on 70° north? Get both the answer and a glimpse of Hammerfest's long story on this excursion.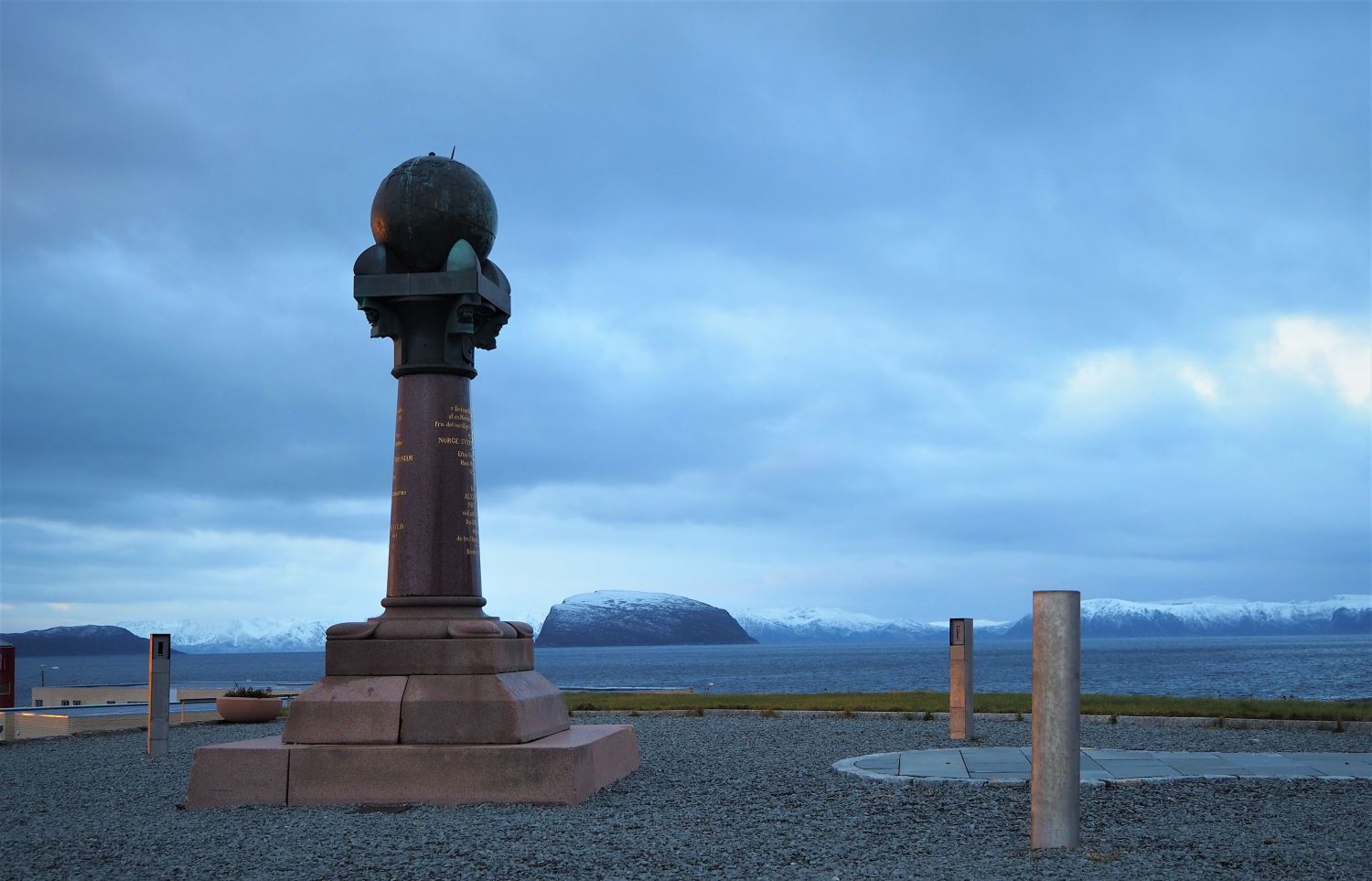 About the excursion
The bus picks you up on the quay.  We'll have three stops, both indoor and outdoor so wear comfortable shoes and warm clothes.
Direction: Southbound
Disembarkation port: Hammerfest
Embarkation port: Hammerfest
Time: 11:15–12:35
Meal: A taste of dried fish
Level: 1 (Read more)
Season: All year round
Min/max persons: 8 – 45
Booking reference: HFTS3
Price: From £ 102 per person
Hammerfest is called the world's northernmost city and is one of the oldest cities in the northern Norway. The ice-free harbor has invited to great trading activity over the centuries. Today, a lot of the business activity in the city is connected to the large landing facility for natural gas from the seabed under the Barents Sea. And Hammerfest has been a leader on the energy front before. The city was the first in Norway with electric street lights, as early as 1891. 
The guide on the bus will tell you about the varied history of Hammerfest. The first stop on this excursion is by the Meridian column. This is one of several points around the world which was used by the scientist Struve in the 1800-hundreds when he measured up the entire globe, and the column is a part of Unescos world heritage. 
The next stop is on the city mountain where you'll get a wonderful view over the city, the fjord and the mountains around the city. This is the place to take your best holiday photos.
The last stop is the Museum of Reconstruction for Finnmark and North Troms. After World war II, only one single house stood left i Hammerfest. At the museum you will see and learn more about the war and the period of reconstruction. 
Another excursion i Hammerfest
Our voyages to Hammerfest