Snowshoeing and ice fishing in the Arctic
After a short drive from Honningsvåg, put on your snowshoes and set off on an excursion towards the frozen fishing lake.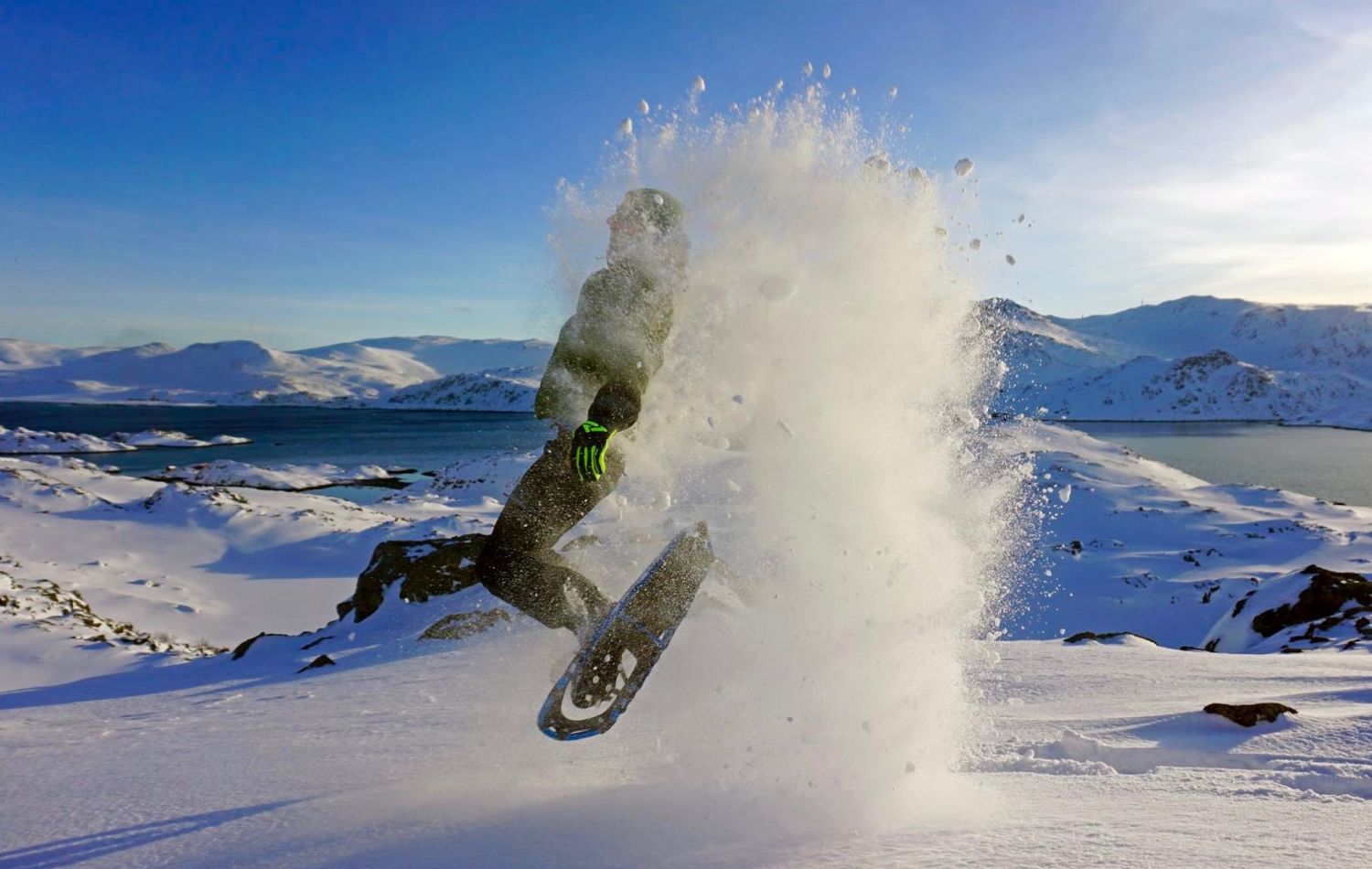 About the excursion
Clothing and footwear: Wear comfortable shoes, and warm, windproof clothing. Included: Transport, ice fishing equipment, snowshoes and ski poles. Snowmobile suit and thermal boots (if needed)
Direction: Northbound
Disembarkation port: Honningsvåg
Embarkation port: Honningsvåg
Time: 10:55-14:00 
Meal: Coffe/tea
Level: 3 (Read more)
Season: Winter, spring (20 Jan - 30 Apr)
Min/max persons: 4-12
Booking reference: HVGN3
Price: From £ 191 - $ 231 per person
The large surfaces under your shoes mean that you make giant footprints as if you were the abominable snowman, but they enable you to get through the snow easily. 
A half-hour walk in these special shoes takes you out onto the frozen fishing water. Here you will get to try a traditional Norwegian winter activity. Holes are drilled in the ice, the line is dropped in, and then it's just a matter of waiting. It is quiet and peaceful here, yet excitement hangs in the air. Will you hook something? 
A hot drink seldom tastes as good as it does when you are waiting by a fishing hole on the ice.
Other excursions from Honningsvåg