Snowmobile trip in the polar night
Snowmobiling through the polar night and into the northernmost mainland of Europe.  An arctic experience under the dancing Northen Lights and between our to northernmost harbours.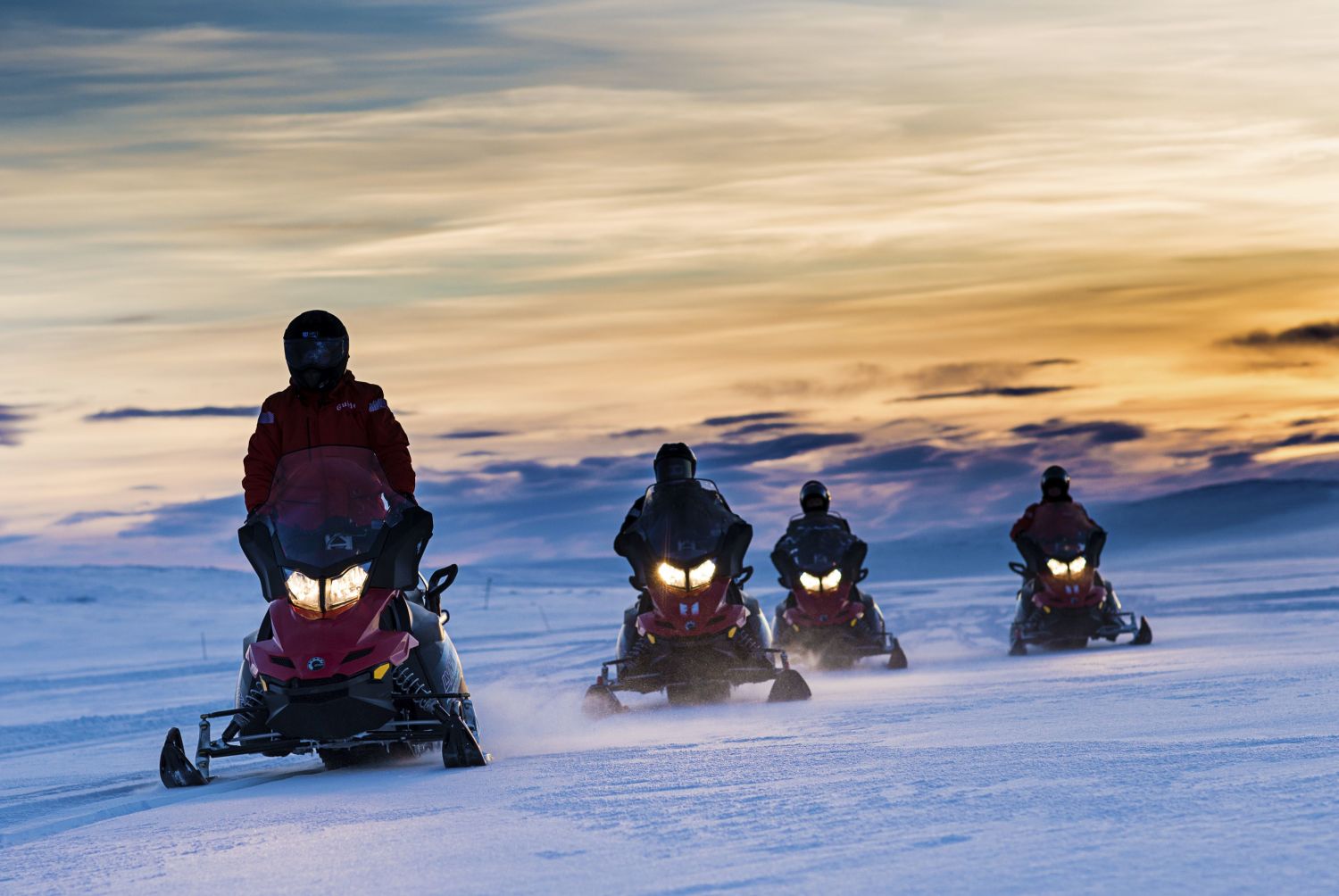 About the excursion
The guide meets us on the quay, where the ship docks, and we drive to the snowmobile garage where we put on a snowmobile suit, shoes, gloves and a helmet and are also briefed on driving and safety instructions by our experienced drivers. The snowmobile ride finishes up on the mountain, and we are taken by bus back down the steep slopes to Kjøllefjord. In Kjøllefjord, we change back into our own clothes in the changing room.Warm layers are recommended. Snowmobile suits, shoes, gloves and helmets will be ready for you. You must have a driving licence that allows you to drive in Norway. This excursion goes through an open mountain landscape, and it may be cancelled if the weather is bad.
Direction: Southbound
Disembarkation port: Mehamn
Embarkation port: Kjøllefjord
Time: 00:45-03:00  
Meal: Hot drinks
Level: 2 (Read more)
Season: Winter, spring (15 Dec - 30 Apr)
Min/max persons: 4-32
Booking reference: MEHS1
Price: From £ 329 per person
You disembark in Mehamn. The Havila Voyages ship continues along the coast, while you ride through wide valleys and over white, flat expanses. The destination is Kjøllefjord, where you will reboard the ship after the night's adventure.  
The distance between the two fishing villages is about 30 kilometres by road. The snowmobile provides quick access to the vast wilderness and is important for transport in the winter among til locals.  
The night light from the Northern Lights and the moon and stars create a magical atmosphere over the stark, barren landscape. Towards the end of the journey, the lights from the Havila Voyages ship shine in the distance welcoming you back to the ship and your nice, warm bed.