Arctic Nocturne in Tromsø
Listen to the musical essence of the Arctic in one of Northern Norway's most beautiful churches.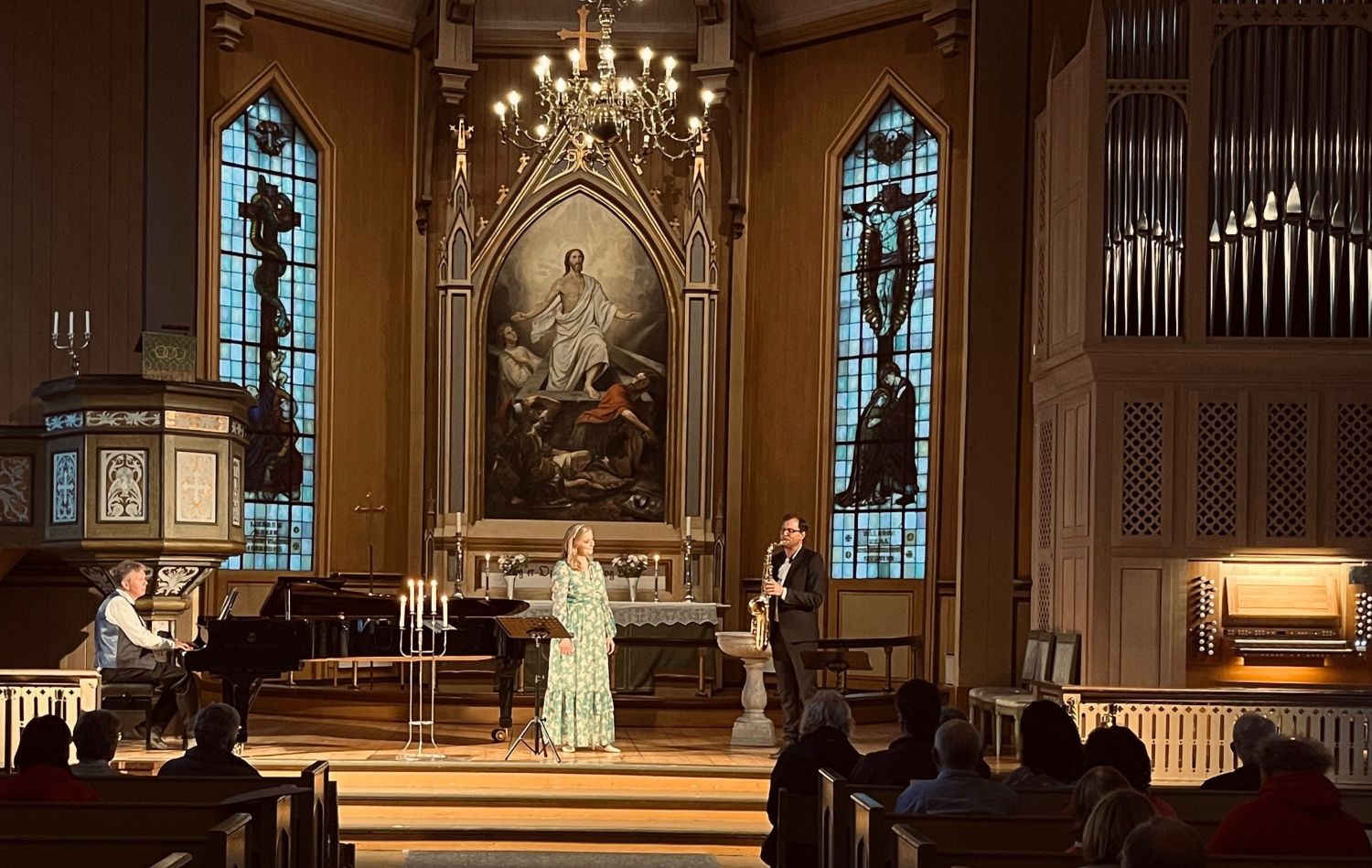 About the excursion
As you arrive at Tromsø harbor, the cathedral is easily noticeable, just a short walk across the street. Upon reaching the church, you'll receive the evening's program. The concert features hymns, folk tunes, traditional Norwegian music, ballads, and Sami cultural tunes.
Direction: Southbound
Disembarkation port: Tromsø
Embarkation port: Tromsø
Time: 23:45-01:30 
Meal:  None
Level: 1 (Read more)
Season: All year round 
Min/max persons: 10-400
Booking reference: TOSS1
Price: From €76 | $ 79 per person
For over two decades, Tromsø's midnight concerts have been a sought-after attraction for tourists travelling the coastal route. Attendees are treated to a captivating concert in a candlelit church, introducing them to the cultural tapestry of Norwegian coastal communities. Built with timber from Måselv in Inner Troms in 1861, Tromsø Cathedral is a neo-Gothic, cross-shaped long church. Notably, it's Norway's sole wooden Protestant cathedral. This timber construction provides the church with pleasant acoustics, enhancing the midnight ambiance.
The musical repertoire provides a comprehensive journey through the annals of Norwegian and North Norwegian music, guided by skilled musicians. It features hymns, folk tunes, traditional Norwegian melodies, ballads, and Sami cultural pieces. Although the program may change seasonally, the depth and diversity of the musical experience remain consistent.
Relax, listen closely, and you might just feel the Arctic's pulse.