Horse riding in Lofoten
The first people who came to Lofoten settled on Gimsøy, and most activity that occurred during the Viking Age took place here. Now you get to ride over the same fields and white sandy beaches as the Vikings did.   ​​​​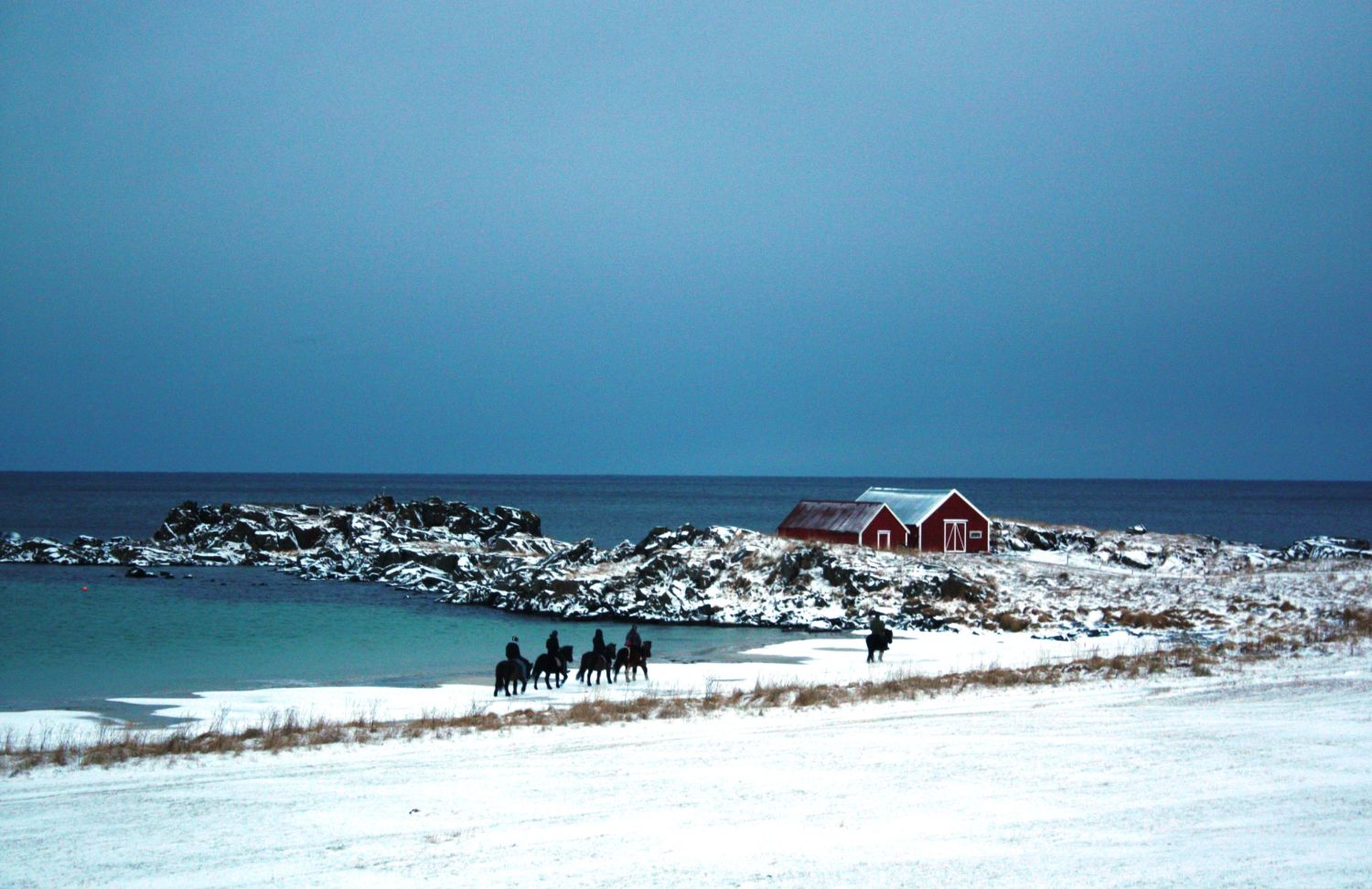 About the excursion
The guides meet you at the quay and come with you to the farm and on the ride. Wear comfortable shoes and warm clothes. The guides will provide us with all the equipment we need. The minimum age limit is five years. Participants must not weigh more than 110 kilos.
Direction: Southbound
Disembarkation port: Svolvær
Embarkation port: Stamsund
Time: 18:40-22:00 
Meal:  None
Level: 3 (Read more)
Season: All year round, not 31 Dec
Min/max persons: 2-16
Booking reference: SVJS5
Price: From £ 142 per person
You come by bus from Svolvær through the beautiful landscape of Lofoten. The Icelandic horses are ready to receive you, and with their steady gait they will bring both beginners and more experienced riders into the evening. 
In summer there are sunlight and dazzling green fields. In winter it is completely dark and you hear the sea wave towards the beach while the northern lights wave across the sky.
Other excursions from Svolvær