Hike by the best beach in Europe
Chalky white sand, iridescent green fields and turquoise seas beneath the wild mountains of the Lofoten Islands.  Come on a hike, and enjoy the spectacular views.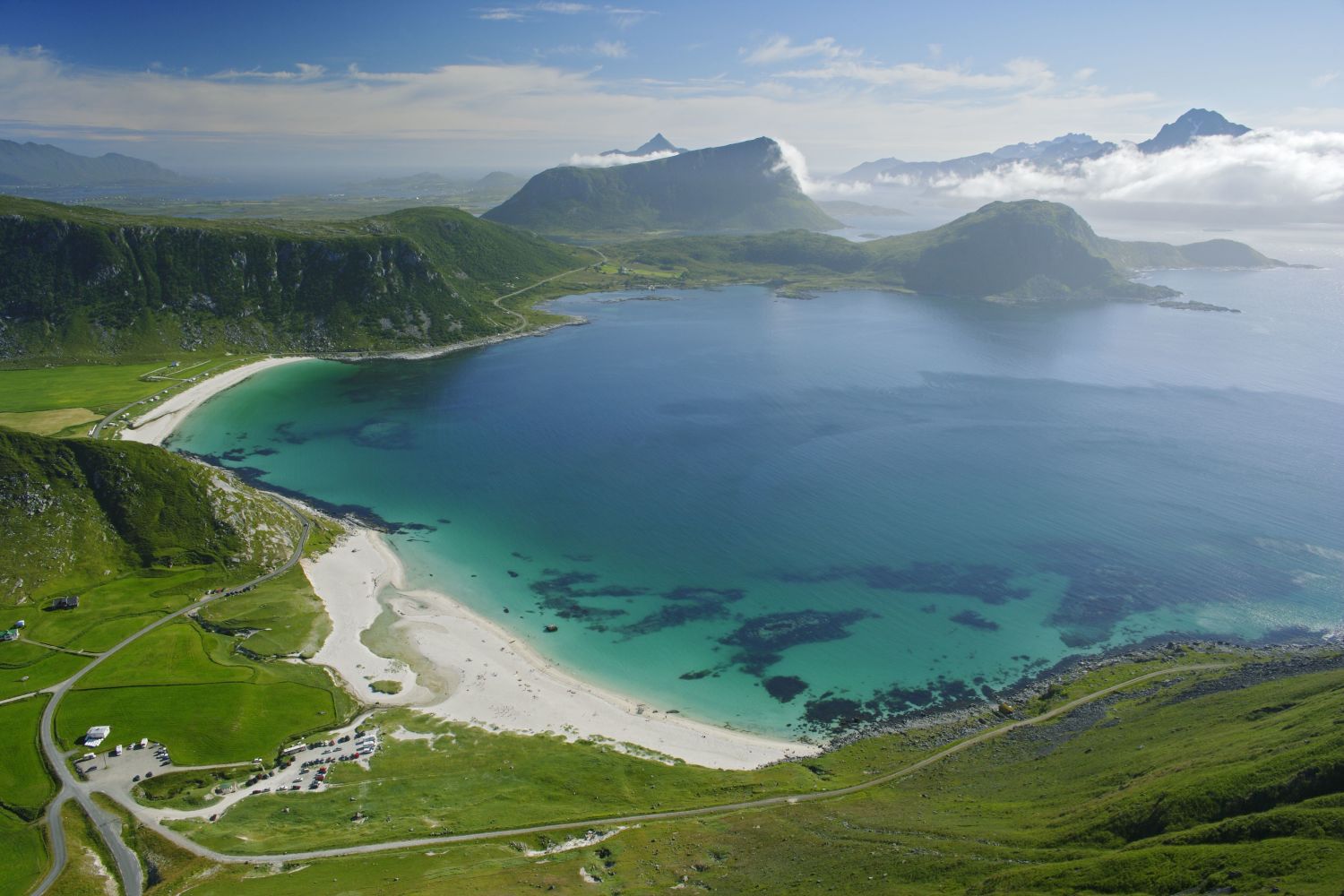 About the excursion
The route is mostly along an old forest path and good gravel paths, although there are a few short sections on the way down that are slightly more challenging.  Wear comfortable shoes and warm clothes, and bring something to drink.
Level: 2 (Read more)
Season: Summer (1 May - 31 August)
Min/max persons: 14 – 45
Booking reference: SVJS8
Price: from £ 104 - $ 126 per person 
This trip takes you to two of the best beaches in the Lofoten Islands: Hauklandstranda, which has been named Europe's best beach by Lonely Planet, and Uttakleiva, which many people think is the most romantic beach i Norway because of its combination of fine sand and large rocks.
The beaches are at the far edge of the sea in tiny villages with just a handful of inhabitants. The bus trip goes through the beautiful Lofoten countryside, and you can get out and walk across a low mountain pass between the two beaches.  There are spectacular views in all directions, with plenty of opportunity to take snaps of some of Norway's most photographed beaches. 
The white chalky sands and tempting turquoise sea might make you think you were in the Caribbean, but the proximity of the Arctic Ocean means that only really hardy souls can endure the water temperature.
Other excursions in Lofoten