Magerøya Island ATV Summer Safari
Join a fast-paced and fun excursion through the Arctic landscape on Magerøya, a peninsula that juts out into the Arctic Ocean.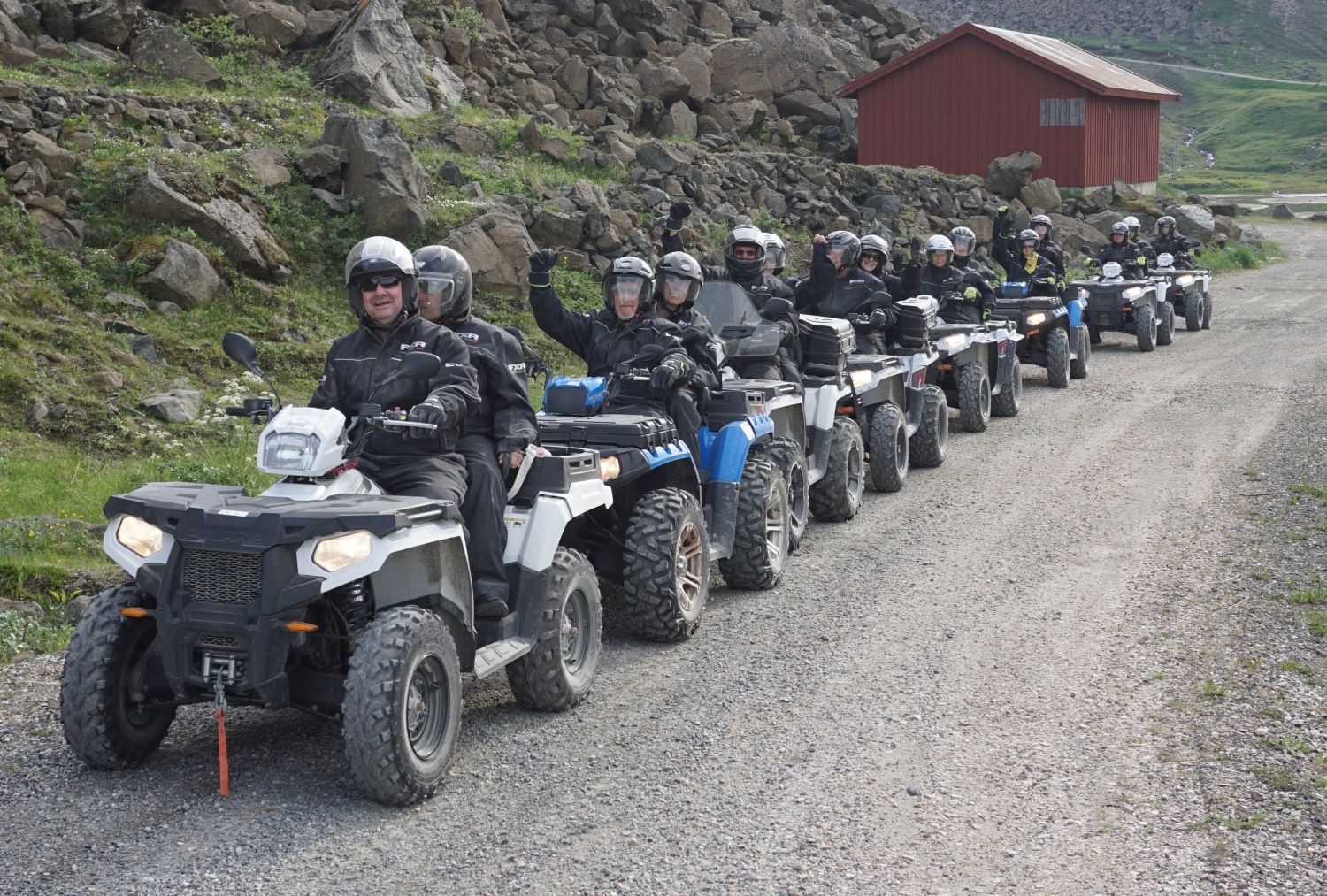 About the excursion
Direction: Northbound
Disembarkation port: Honningsvåg
Embarkation port: Honningsvåg
Time: 10:55-13:00
Bring your drivers licence !
Level: 2 (Read more)
Season: Spring, summer, autumn (1 May - 30 Sep)
Min/max persons: 4-20
Booking reference: HVGN5
Price: From £ 182 - $ 220 per person
Wear comfortable shoes, and warm, windproof clothing. You will be provided with appropriate equipment such as a helmet, gloves, a snowmobile suit and boots. You  can choose whether you want to drive yourself or be a passenger. ( 2 persons on each Quad ) Age limit for drivers is 18 years and for passenger 8 years. Drivers must have a driving licence for car.
You start from the centre of Honningsvåg and drive to the top of the so-called NATO mountain, which is named after the Norwegian Air Force's radar station which was located here and which was also part of NATO's radar system. 
On the way up and down from the mountain you get expansive views of mountains, plains, fjords and the sea, and there are many photo stops on the way.  In the summer, the snow retreats and you drive through the low hardy vegetation that grows so far north. 
During the summer, the sun shines around the clock, and on a bright day you look out across the clear blue Arctic Ocean and down into Honningsvåg, one of the world's northernmost towns.
Other excursions from Honningsvåg