A taste of Vesterålen
This tour takes you through Vesterålen's beautiful scenery and exciting history where, among other things, you visit a living medieval farm.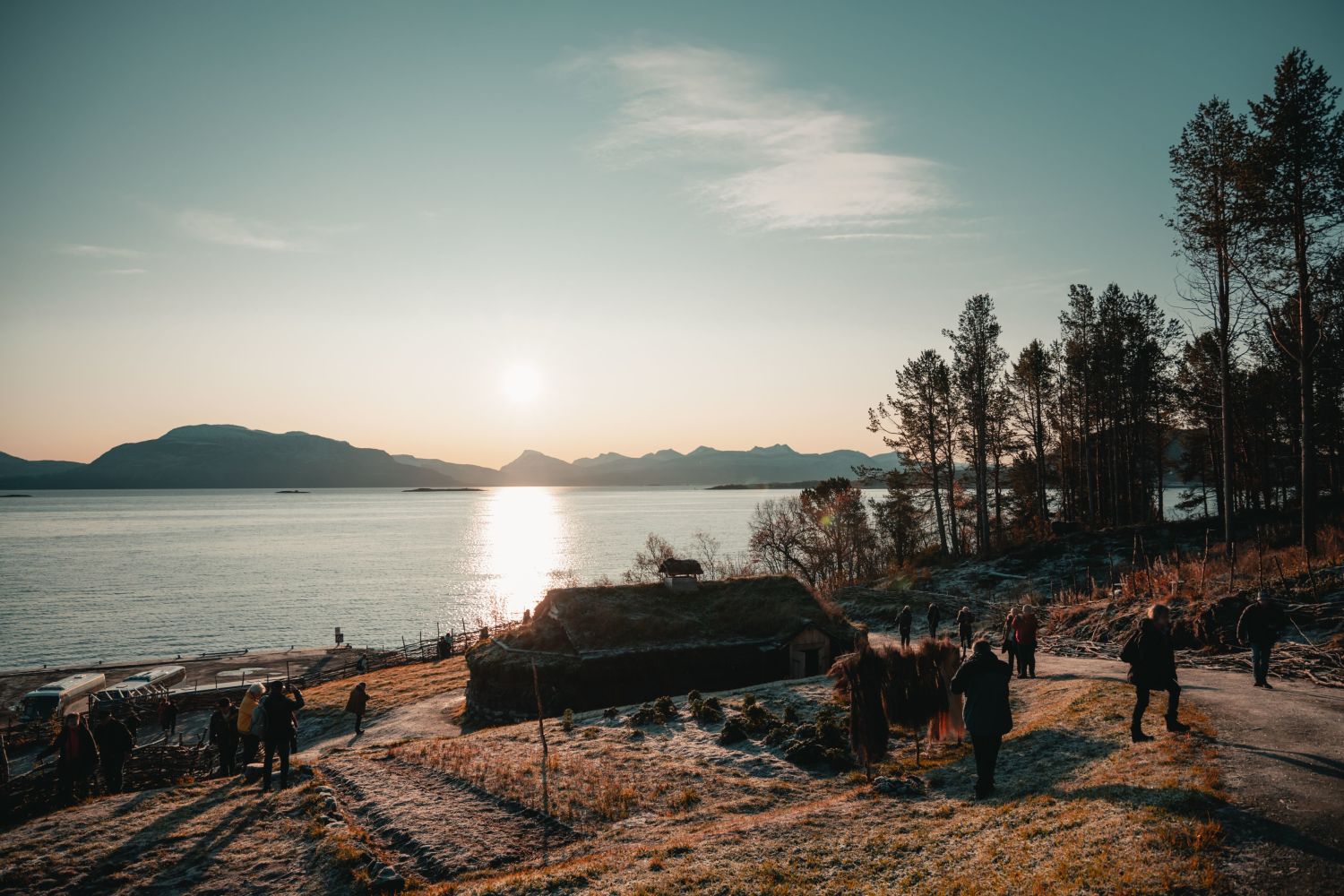 About the excursion
The tour bus waits at the quay and takes you through Harstad to Trondenes Church for a guided tour and tourist devotions. Visit to Trondenes Historical Centre and the medieval farm with actors and live animals. Onwards by bus with photo stops and a stop for waffles, local "lefse" (traditional soft Norwegian flatbread) and tea/coffee. Then you board the Havila Voyages ship in Sortland.
Direction: Southbound
Disembarkation port: Harstad
Embarkation port: Sortland
Time: 08:15-12:30  
Meal: Local pastry, coffe/tea
Level: 1 (Read more)
Season: All year round
Min/max persons: 16-252
Booking reference: HRDS1
Price: From £ 113 - $ 137 per person
We start with city sightseeing in Harstad before visiting Trondenes* Church, Trondenes Historical Centre and the Medieval Farm. Trondenes was an important political centre at the end of the Viking Age. The church you are going to visit dates from the 13th century and is the world's northernmost medieval stone church. 
The Medieval Farm is a living museum where actors and animals show what life was like on this farm 800 years ago. You get to meet the housewife and the land owner, the farmhand and the maid, and watch them at work, the nature of which changes according to the seasons.  
The road continues along Vesterålen's mountains and fjords with several photo stops along the way before you reach Sortland where you will see the Havila Voyages ship pass under the almost one kilometre long Sortlandbrua (the Sortland Bridge) before reboarding the ship in Sortland Harbour.
Travelogue:
A Taste of Vesterålen
This may just be a small piece of Norway, but the impressions I now have of this stunning area, so enriched by its culture and history, will stay with me forever.