North Cape plateau
At the ends of the Earth. The North Cape plateau rises a steep 307 metres straight up from the Arctic Ocean. You are standing on the European Continent's most northerly point, looking out across a horizon so long that you see the Earth curve.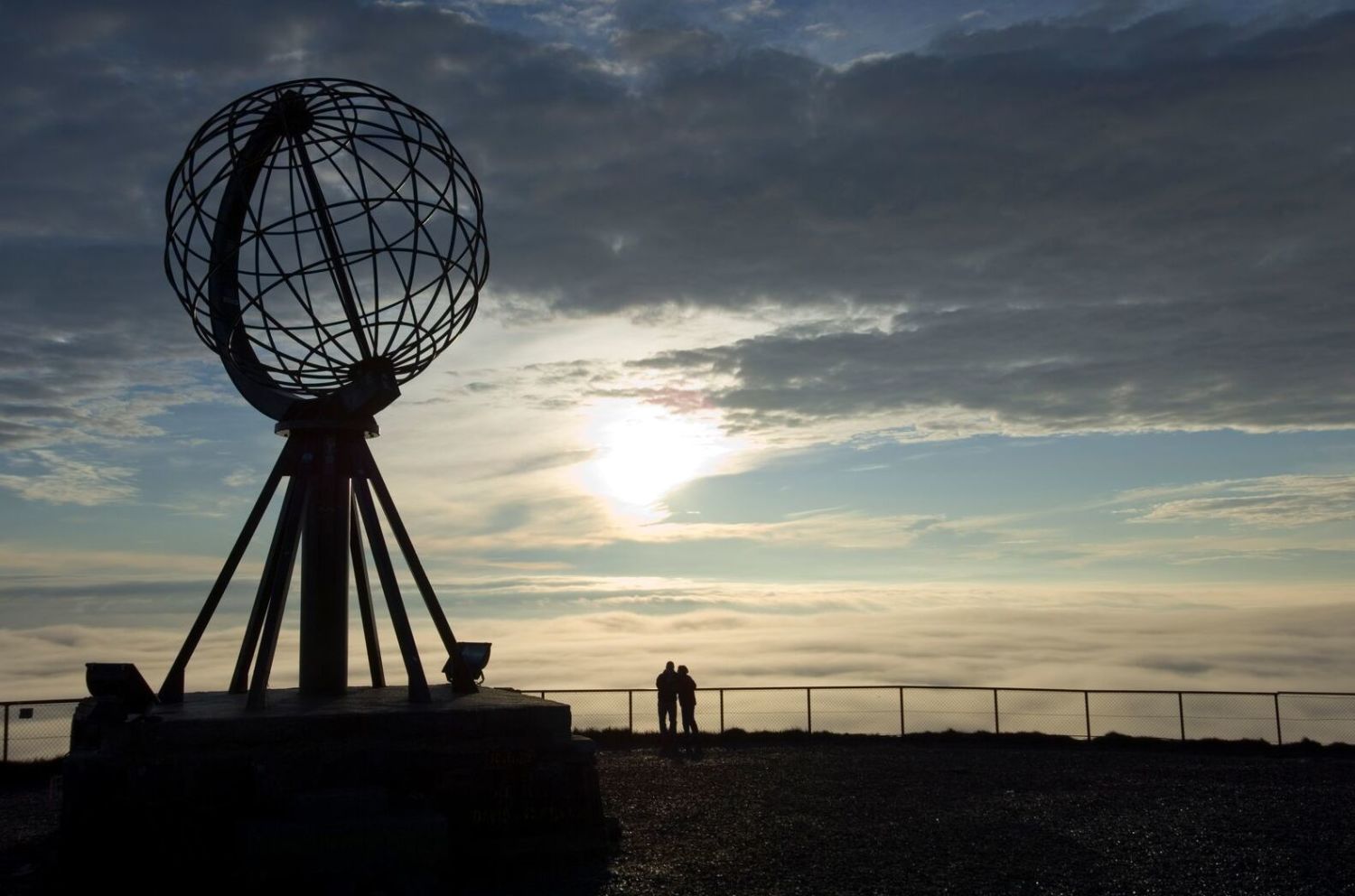 About the excursion
Wear comfortable shoes, and warm, windproof clothing.
Direction: Northbound
Disembarkation port: Honningsvåg
Embarkation port: Honningsvåg
Time: 11:30-14:30 
Level: 1 (Read more)
Season: All year round
Min/max persons: 15/420
Booking reference: HVGN1
Price: From £ 128 per person
People come here from all over the world to experience being so far north. The iconic globe has become the symbol of the North Cape and is also a popular photo stop. 
On the North Cape is also the North Cape Hall, partly built into the mountain cliff, where you will find a restaurant with endless views, a souvenir shop in the mountain wall, a chapel and a Thai museum. A 180-degree wide-screen film screening of the North Cape throughout the four seasons is a must-see. 
The excursion to the North Cape also takes you through a wide, barren landscape with rocks and hardy, low-growing vegetation. In summer, you can see reindeer herds on the plateau. In winter, the snowploughs' battles against the snow can be an equally impressive sight.
Other excursions from Honningsvåg