Hot & Cold on Top of the World
Release your endorphins in the world's northernmost fishing village! Warm up inside a brand-new Lapland-inspired sauna before immersing yourself into the refreshing water.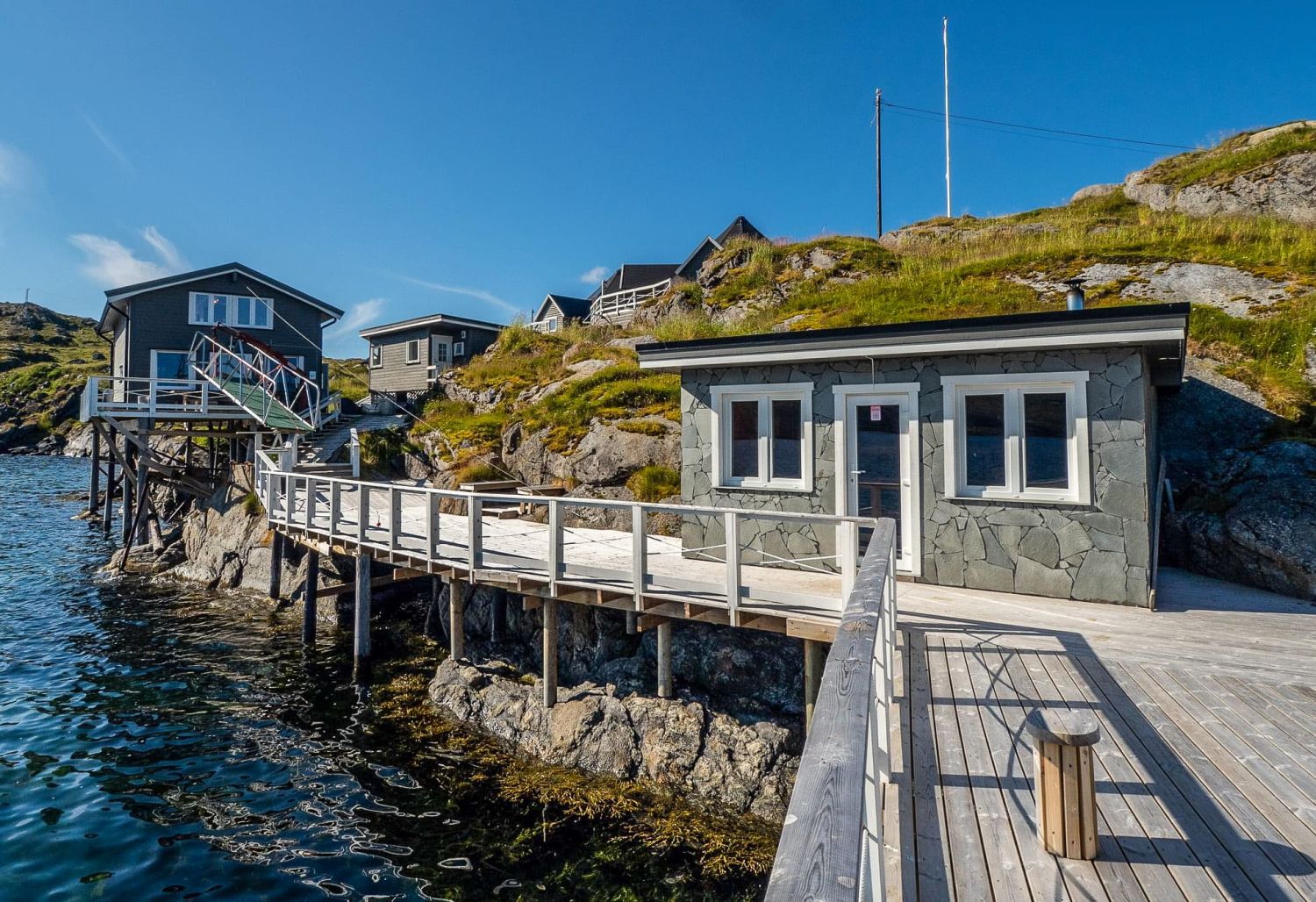 About the excursion
Direction: Northbound
Disembarkation port: Honningsvåg
Embarkation port: Honningsvåg
Time: 11:15 - 14:00
Meal: Waffles and hot drink
Level: 2 (Read more)
Season: All year round
Min/max persons: 10 - 16
Booking reference: HVGN7
Price: from £ 164 -  $ 199  per person
You descend safely into the water, using a staircase from the dock. Lifebuoys and supervising staff will ensure a safe activity. There are separate changing rooms, showers and restrooms for men and women. A Bathrobe, towel and slippers are included in the price, but you are required to bring your own swimwear. You will be served waffles and a hot drink in the Julehuset (The Christmas House).
Enjoy an exotic, calm and relaxing hot sauna under the dancing northern lights or the midnight sun.
The sauna is equipped with both a wood stove and an electrical oven, wooden benches of various heights, and slate cladding.
Afterwards, you can rinse your body and soul with a refreshing ice bath in the Arctic Barents Sea or in a pile oof snow! As proof of this impressive feat, you will receive an exclusive "arctic swimming diploma".
Finally, you are invited inside Heidi's wonderful Christmas House in which you will be served hot waffles and Norwegian "gløgg"/coffee, and where you can shop for Christmas items.