Experience Bodø and Saltstraumen
Bodø is the next largest town you visit in the Arctic landscape. Be sure to visit here and also the world's strongest tidal current, Saltstraumen.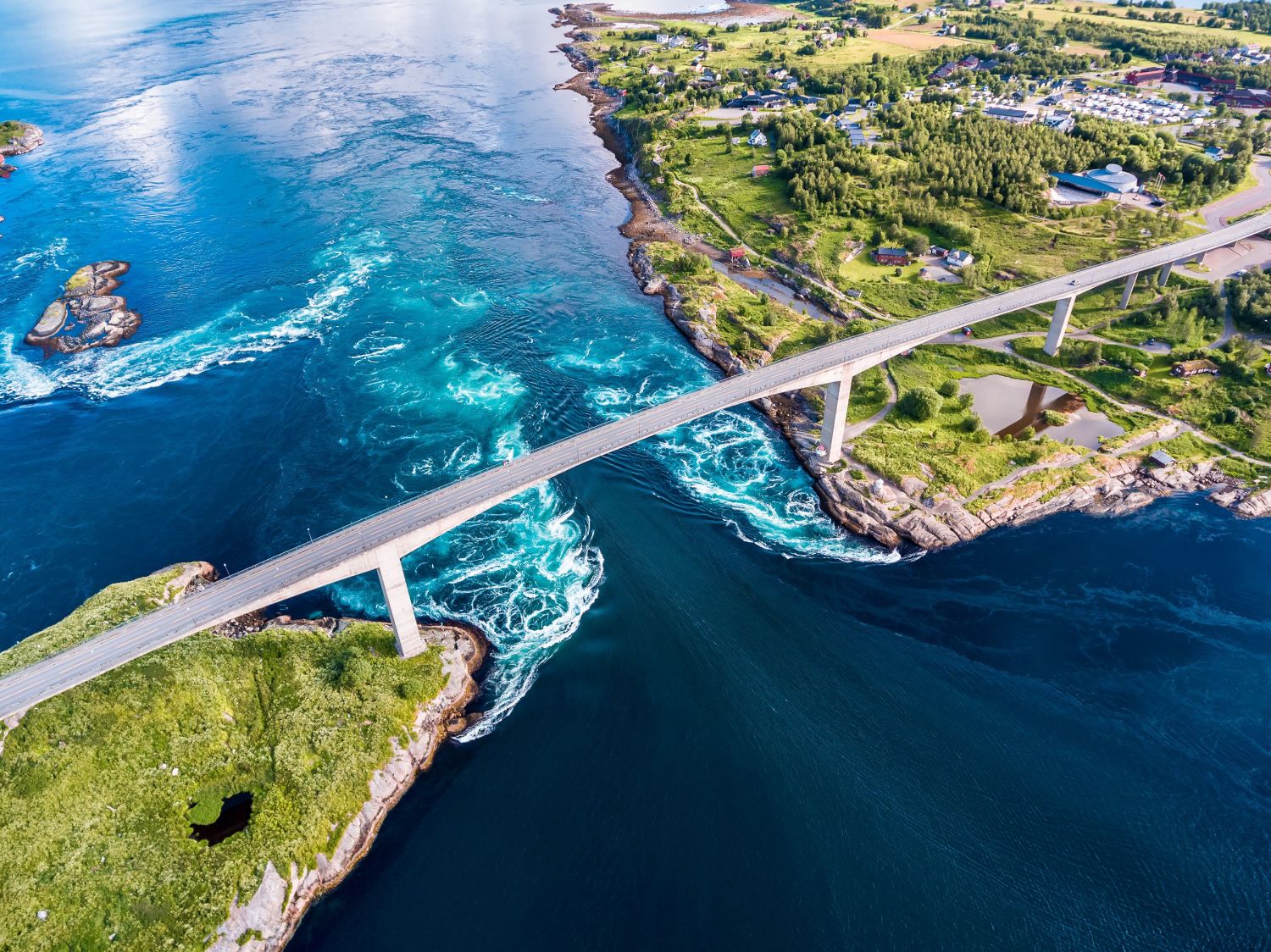 About the excursion
Bus tour with audio guide. Wear comfortable shoes and warm, windproof clothing. Rental of crampons and poles.
Direction: Northbaound
Disembarkation port: Bodø
Embarkation port: Bodø
Time: 13:05 - 15:10
Meal: None
Level: 1 (Read more)
Season: All Year
Min/max persons: 12 - 96 
Booking reference: BOON2
Price: From £ 86 - $ 104 per person
North of the Arctic Circle, the sun shines 24 hours a day in the summer.
In Bodø, our excursion includes a tour of the city which features a centrally located airport, a university, and the award-winning cultural quarter known as Stormen Bibliotek og Stormen konserthus (Stormen Library and Stormen Concert Hall). Bodø is also home to the Nordic Region's largest aviation museum.
We take a 30-minute bus ride through the breathtaking northern landscape to Saltstraumen, home of the world's strongest tidal current. The narrow strait between the fjord and the sea has a height difference of up to one meter, and the currents can create massive whirlpools up to 10 meters wide and 4-5 meters deep. (Note that the current's strength varies depending on the tide.)
We pause here for an extended period, allowing you to witness and capture photos of the mesmerizing maelstroms before heading back to the Bodø quay to board the Havila Voyages ship.
Other excursions from Bodø