Christmas Walk in Trondheim
Take a historical walk through the festively-decorated streets of Trondheim and discover the Christmas market, with its stalls and tasty samples.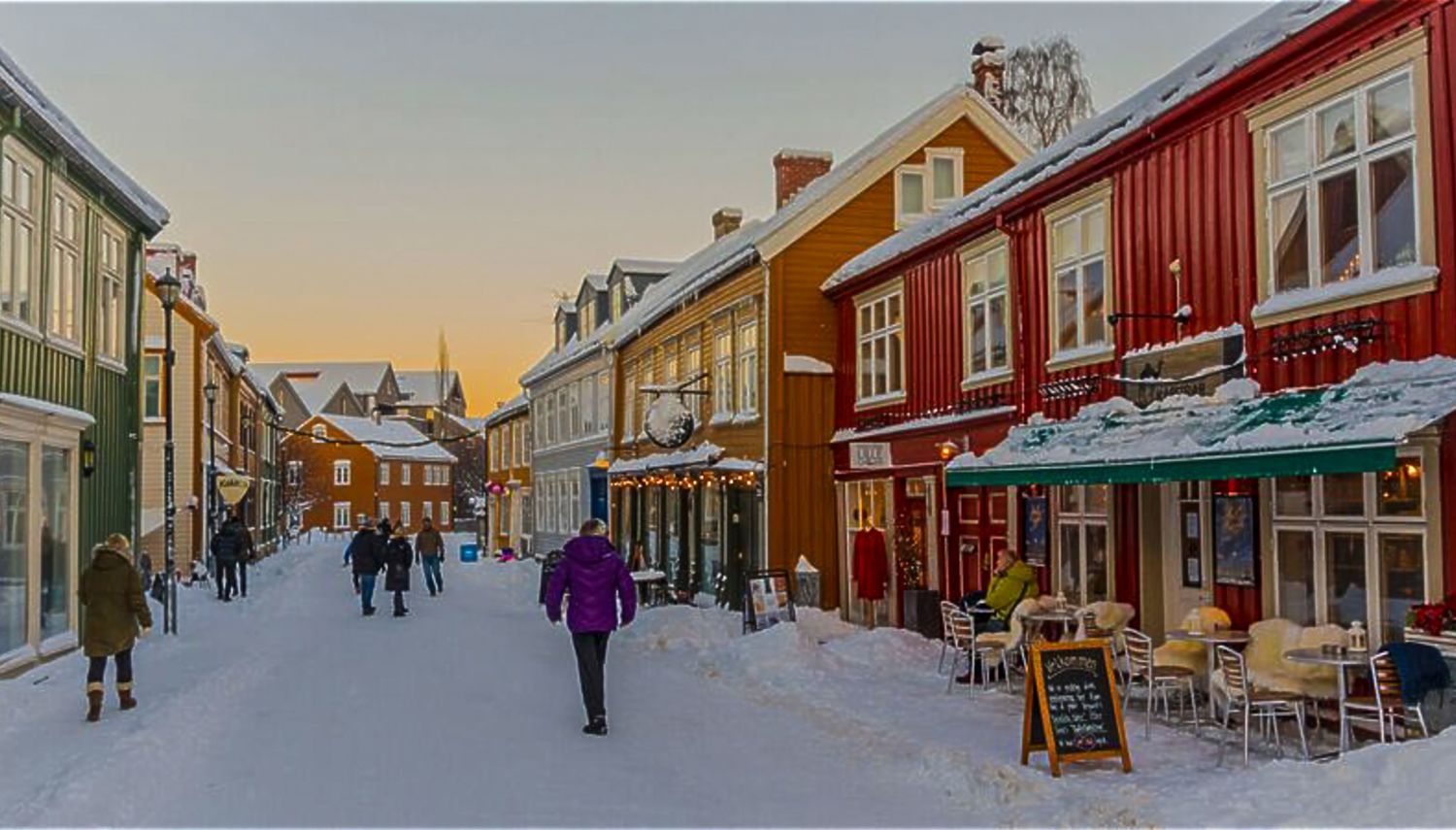 About the excursion
Your guide will meet you at the pier at 10:00 a.m. and take you on a tour through Trondheim's streets. You'll pass historical buildings, the Nidaros Cathedral, and proceed to the day's highlight: the Christmas market at Torvet square. Enjoy samples and mulled wine in the Sami tent. Make sure to dress warmly and wear comfortable shoes.
Direction: Northbound
Disembarkation port: Trondheim
Embarkation port: Trondheim
Time: 09:45 - 12:45
Meal: Tasty samples and mulled wine
Effort level: 2 (Read more)
Season: 3 Dec - 20 Dec
Min/max persons: 12 - 20
Booking reference: TRDN7
Price: From €72 | $74 | £61 per person
The main focus of our tour is the inviting Christmas market at Torvet square. Here, you'll have 45 minutes to experience the festive atmosphere with stalls, flavors from the Sami tent, and Christmas music. Our journey begins at Solsiden, moving through the decorated Bakklandet (Trondheim's old town), and pausing at the Nidaros Cathedral to see and learn about its exterior. On our way back, we'll explore some of Trondheim's alleys, including Westermannsveita, where the Light Tunnel is located. We'll then walk along parts of the main street, Nordre gate, and pass by the Britannia Hotel, before returning to the ship.