Boat through the heart and history of Trondheim
Boat through the heart of Trondheim on picturesque historical waterways with local guides in traditional clinker-built (UNESCO) boats, and learn about the merchants' lives from olden days.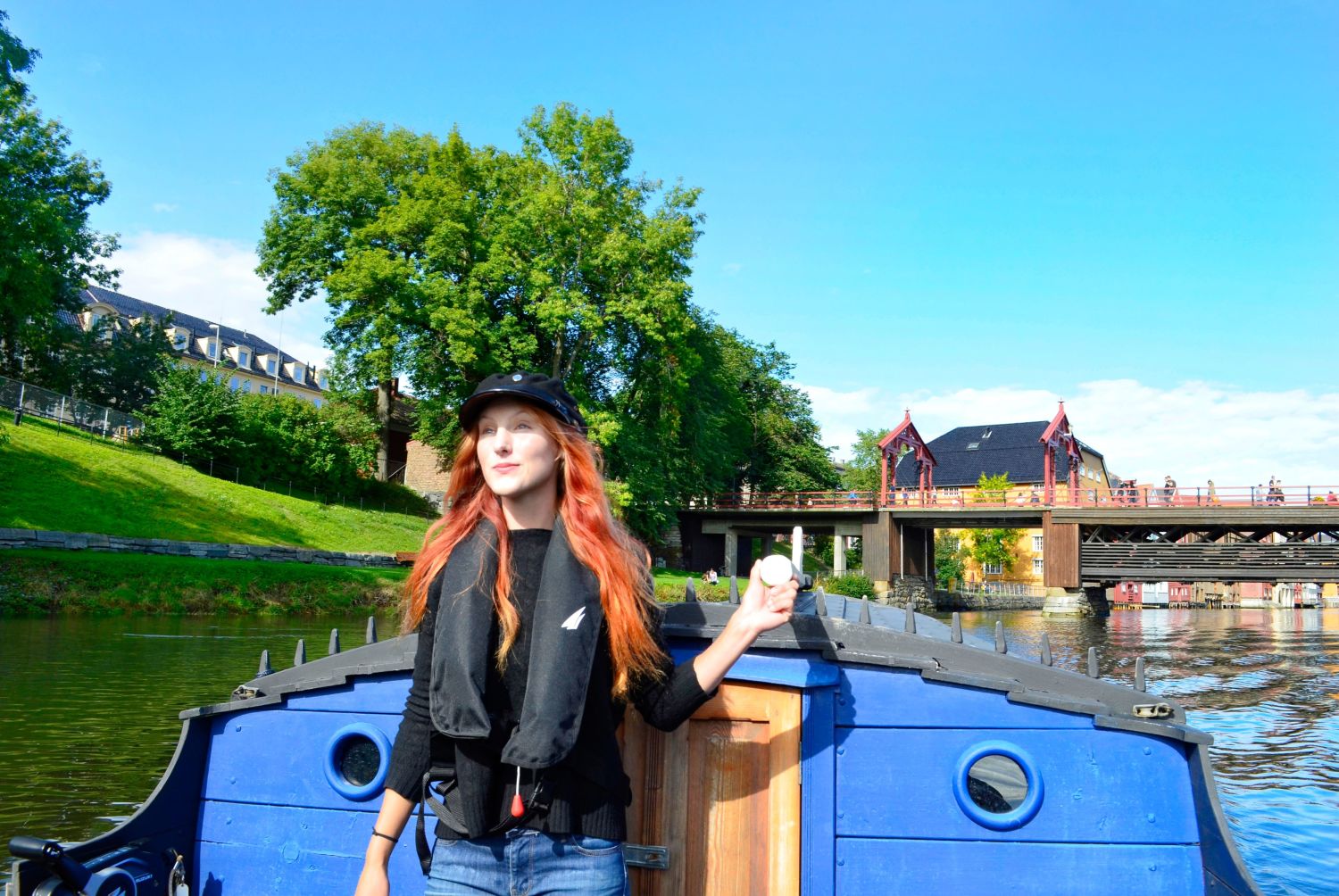 About the excursion
The guides will meet you at the quay and lead you on a ca. 10-minute walk to the pier where the boat is waiting. All guests will be provided with warm blankets, ponchos, and hot beverages. Dress warmly in layers, wear sturdy shoes, and bring a wind- and waterproof jacket.
Direction: Northbound
Disembarkation port: Trondheim
Embarkation port: Trondheim
Time: 09:45 - 12:15
Meal: Coffee, tea, hot chocolate
Level: 1 (Read more)
Season: All year round
Min/max persons: 4 - 24
Booking reference: TRDN6
Price: From €1175 | $182 | £150 per person
Welcome aboard the exquisite traditional wooden boats, "Frøya" and "Himinglæva", built in the UNESCO-recognized clinker style! The boats are helmed by a team of passionate and knowledgeable local captains and guides who will take you on a mesmerizing journey on the River Nidelva, flowing through the very heart of Trondheim.
Experience the city's rich cultural heritage as you are being showcases its prominent landmarks, including the iconic Nidaros Cathedral, the picturesque Channel Area and Veteran Boat Harbor, the vibrant and colourful wharves of Bryggerekka, and the historic Old City Bridge, adorned with its red portals of luck from the waterside. The local guide will regale you with tales, both old and new, of the beloved city, introducing you to its fascinating history, diverse culture, and warm-hearted people.
Immerse yourself in the life of the olden-day merchants who sailed these historical waterways for over a millennium. As you traverse through the scenic waterways, take in the enchanting sights and sounds, wrapped up in warm blankets, and sip on a hot beverage. We recommend dressing warmly in layers, wearing sturdy shoes, and bringing a wind- and waterproof jacket to enhance your comfort.
Our aim is to provide you with an authentic and unforgettable experience of Trondheim, a city that we hold close to our hearts. Join us, and discover the magic of this unique and captivating city, which will leave you spellbound and yearning for more.