The best of Bergen by electric bus
Experience Bergen's biggest attractions while getting to know some of the city's small and secret gems in this tailor-made Havila excursion.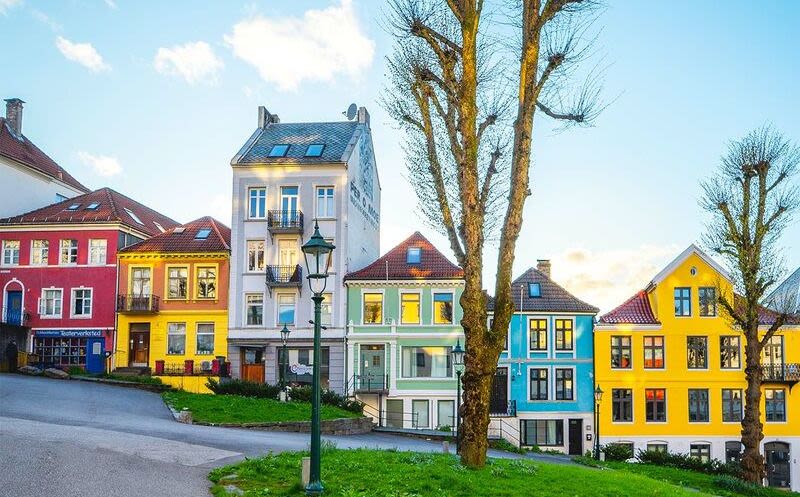 About the excursion
Guided tour through Bergen with electric bus and small detours on foot. Wear good shoes and warm clothes adapted to the weather conditions.Luggage is delivered to the terminal and after the excursion you will be driven directly to the terminal.
Level: 1 (Read more)
Season: All year round
Min/max persons: 8 - 56
Booking reference: BGOB1
Price: from £ 177 per person
Bergen has well known spots you just can't miss - like Bryggen and Fløyen. Bryggen a UNESCO World Heritage Site is home to centuries old wooden houses forming the hub of the Hanseatic port. This is a vibrant, historic district that also takes you back to the time when Bergen was one of the major trading cities in Northern Europe. Ascending Mount Fløyen is the cable car that for over a hundred years has taken Bergen residents and visitors up to magnificent views of both the city and the city fjord. Another classic Bergen experiences is a visit to Fisketorget, the fish market with its large selection of everything from live lobster to smoked salmon sandwiches. At the market you will get a wide range of tastings of Norwegian specialties, both salty and sweet, fish and meat and stories about how and why these dishes originated.
A local guide will bring to life the thousand years of history as they take you round the atmospheric streets and narrow alleys that tell of Bergen's history as both a fishing town and a cultural city, metropolis and a center of power. To see as much of the city as possible, we use an electric bus that takes you around the city without noise or emissions.
 The excursion ends at the port and terminal where your luggage is ready and you can go directly on board the Havila coastal route.
Other excursions in Bergen