Sea kayaking in Bergen
Close contact with marine and bird life in the Bergen archipelago between islets and skerries awaits.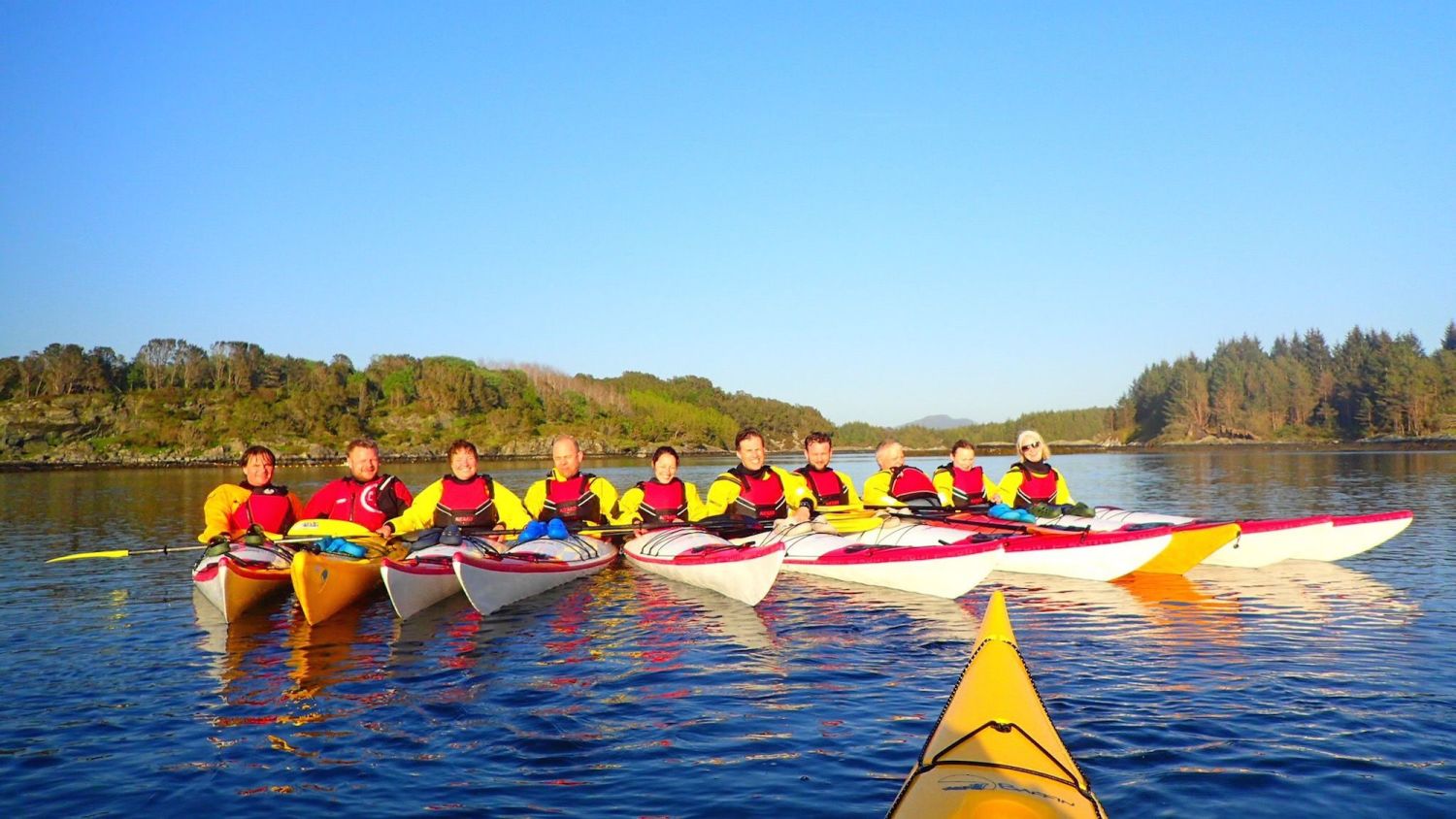 Direction: Both Directions
Disembarkation port: Bergen
Embarkation port: Bergen 
Meeting point:
Strandkai Terminalen (by the tourist info) Mini bus pickup  
Time: 10:30-15:00 
Meal: Lunch
Level: 2 (Read more)
Season: 1 May - 30 Sep 
Min/max persons: 1 - 10
Booking reference: BGOB4
Price: from £ 178 per person
About the excursion
Includes transport, lunch, safety briefing/instructions, kayak rental and all necessary equipment. Wear thermal underwear and, in cold weather, a fleece or warm jacket. Participants must be able to swim and weigh no more than 125 kg.
With the kayak you visit a nature reserve area with dozens of different nesting bird species, and maybe you can paddle close to some of the many ducks in the area? The sea eagle is also a regular guest here. 
The kayaking guide will tell you about some historical events during the excursion, including the protected defence facility from World War II, which is located in the middle of the kayak trail. The torpedo battery was a top secret up until a few years ago. Today it is a protected cultural heritage that everyone can visit.   
An outdoor lunch will be served on the journey through the archipelago.   The price includes transport, lunch, kayak rental with necessary equipment such as a wetsuit, paddles, spray skirt, life jacket and a dry bag to protect your mobile phone, camera and extra clothing.
Other excursions in Bergen