Norway in a nutshell
This tour takes you through some of Norway's most iconic experiences, a beautiful train journey, the breathtaking Flåm Railway and a cruise on the UNESCO-protected Nærøyfjord.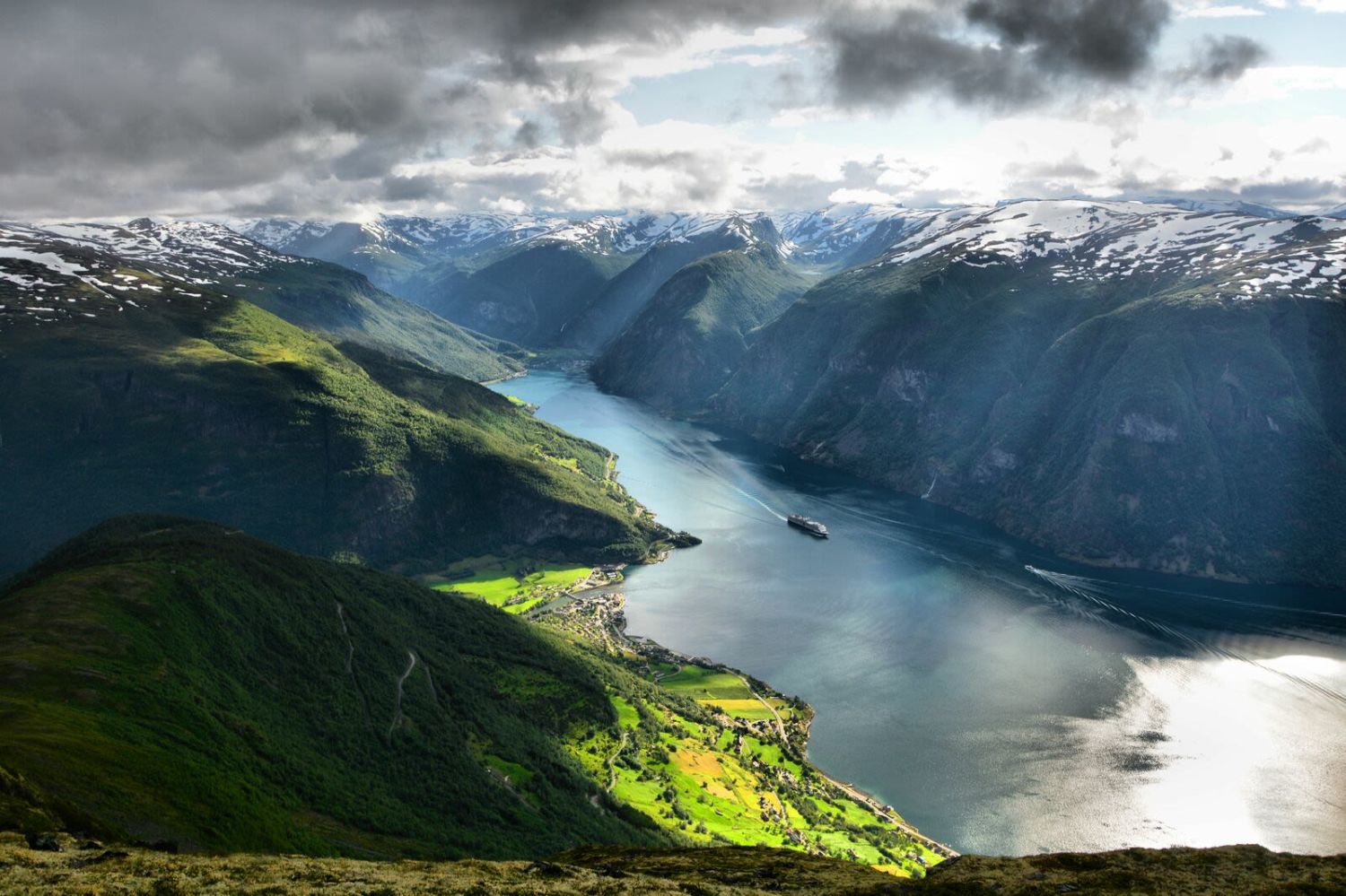 Level: 1 (Read more)
Season: All year round
Min/max persons: 1/240
Booking reference: BGOB3
Price: from £ 186 per person (depending of season)
About the excursion
You travel by train from Bergen, then you are brought to Gudvangen by bus, then there is a boat tour on the world heritage listed Nærøyfjord followed a train ride on the Flåm Railway and then a different train back to Bergen.
The Flåm Railway has been described as one of the most beautiful train journeys in the world–and is also one of the steepest. You start at sea level and within an hour, you will have travelled through 20 tunnels, past many viewpoints and photo stops in the narrow valley and end up at 867 metres above sea level.
The Norwegian huldra, a seductive forest creature found in Scandinavian folklore, dancing in the waterfall is a highlight for many.  The day tour also takes you out on a fjord cruise with an electric ship on the beautiful and wild Nærøyfjord and Aurlandsfjord. Nature here is wild and overwhelming. The sides of the mountains are steep, and part of this excursion involves driving along such a mountain side by bus. 
Stalheimskleiva is one of the steepest roads in Northern Europe. On its way to the top, the road winds its way up 13 sharp hairpin bends, while the large waterfalls come thundering straight down the shortest route.  This day tour is beautiful, picturesque and encapsulates Norway.
Other excursions in Bergen