Midnight Concert in the Arctic Cathedral
Experience a midnight concert in the Arctic Cathedral, which is like a shining white landmark over the Arctic capital, Tromsø.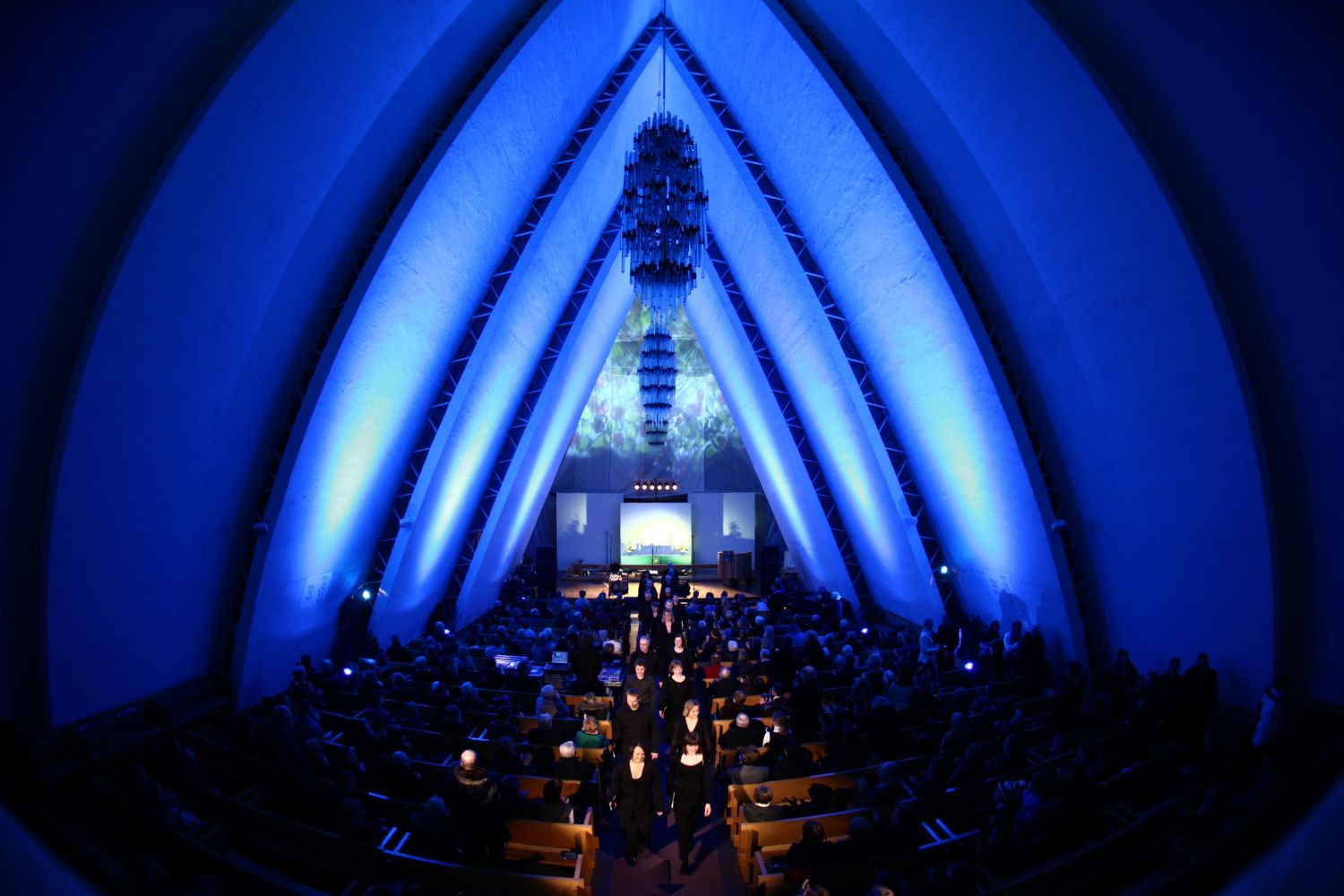 About the excursion
Guests are transported by bus from the quay to the concert and back again. This is a unique concert experience and should not be confused with an ordinary entrance ticket to see the cathedral during the day. The concert lasts for 45 minutes.
Direction: Southbound
Disembarkation port: Tromsø
Embarkation port: Tromsø
Time: 24:00-01:30 
Meal:  None
Level: 1 (Read more)
Season: All year round (but unfortunately not in December 2021)
Min/max persons: 15-200
Booking reference: TOSS1
Price: From £ 66 per person
The cathedral is a modern church with the architecture reflecting the Arctic; some people see the cathedral either as an image of the Northern Lights or as icebergs or fishing racks. The inside of the church is characterised by the 140 square metre blue and white glass mosaic that fills the whole altar wall. 
You are invited to a midnight concert here. This means that it could be during glorious midnight sun or under blazing Northern Lights, depending on whether you are here in summer or winter. 
The acoustics in this modern church are outstanding, and talented musicians perform religious folk tunes, masterpieces from Sami and classical music and traditional hymns and songs that will stay with you as you return to the ship for a good night's sleep.
Other excursions in Tromsø