King crab experience
Have a close encounter with the king crab as it comes straight from the sea, and enjoy a fantastic crab meal.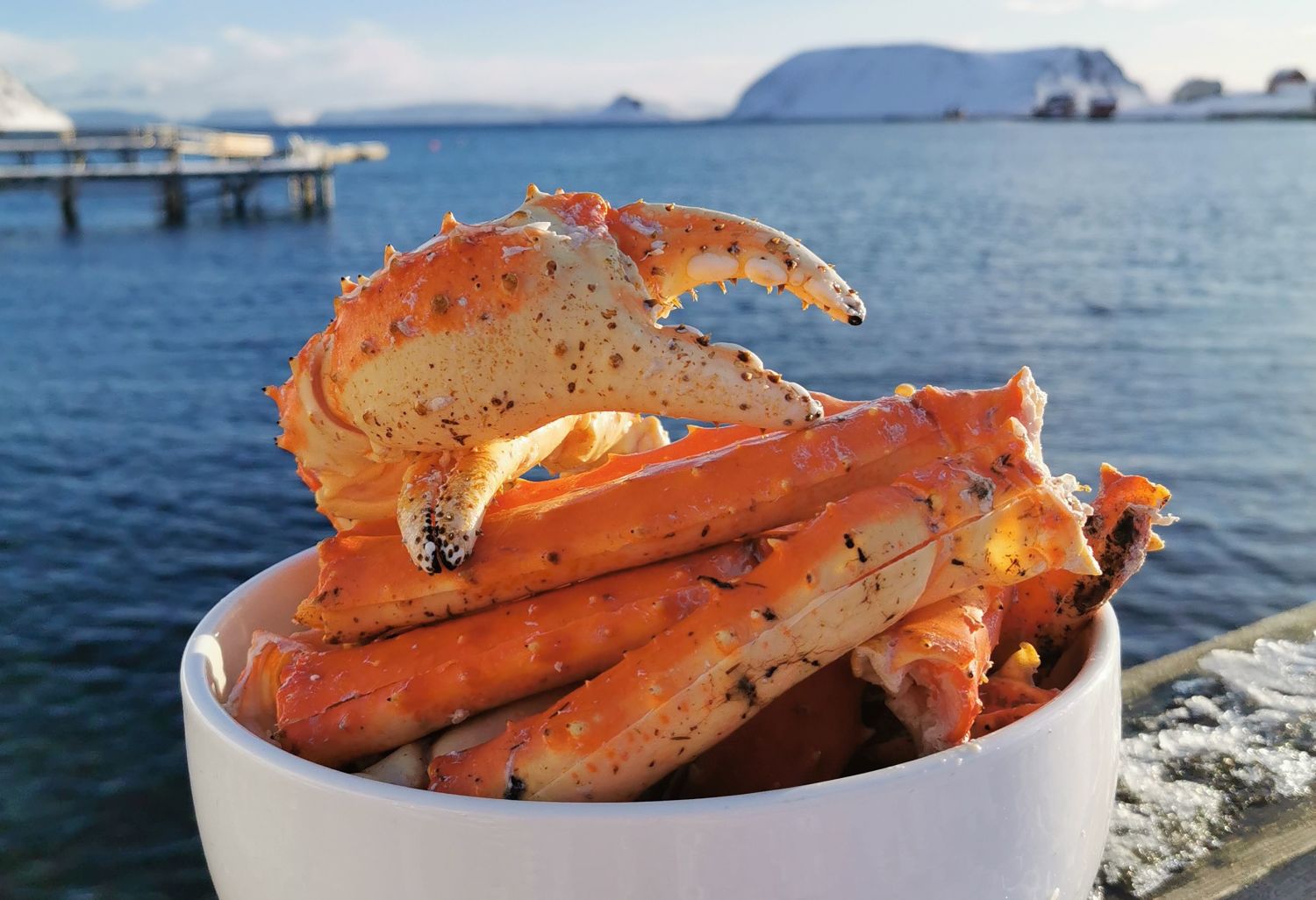 About the excursion
The excursion starts with a short bus ride before a tour of the facility where you also get to eat a classic king crab meal with lots of king crab served with light bread, mayonnaise and lemon. The bus takes you back to the ship. Wear comfortable shoes, and warm, windproof clothing.
Direction: Northbound
Disembarkation port: Honningsvåg
Embarkation port: Honningsvåg
Time: 11:30-14:30
Meal: The classic king crab meal with lots of king crab, bread majones 
Level: 1 (Read more)
Season: All year round
Min/max persons: 2 -140
Booking reference: HVGN2 
Price: From £ 137 per person
The king crab is pulled up in large pots that have been on the seabed several hundred metres below sea level. They are then delivered to the quay, and you get a close encounter with these very long-limbed, giant crabs. 
The guide tells you about the crab that came from Russia in the 70's. They now provide lots of jobs, and Honningsvåg has the largest exporter of live king crab to the world market.  
Under the dark red, jagged shell is white, juicy crab meat that has such a sweet taste so that it can be served on its own. And at the end of the excursion, you get to taste vast amount of crab claws.  
Other excursions in Honningsvåg