Fishing Adventure in Ålesund
Join us for winter fishing at sea!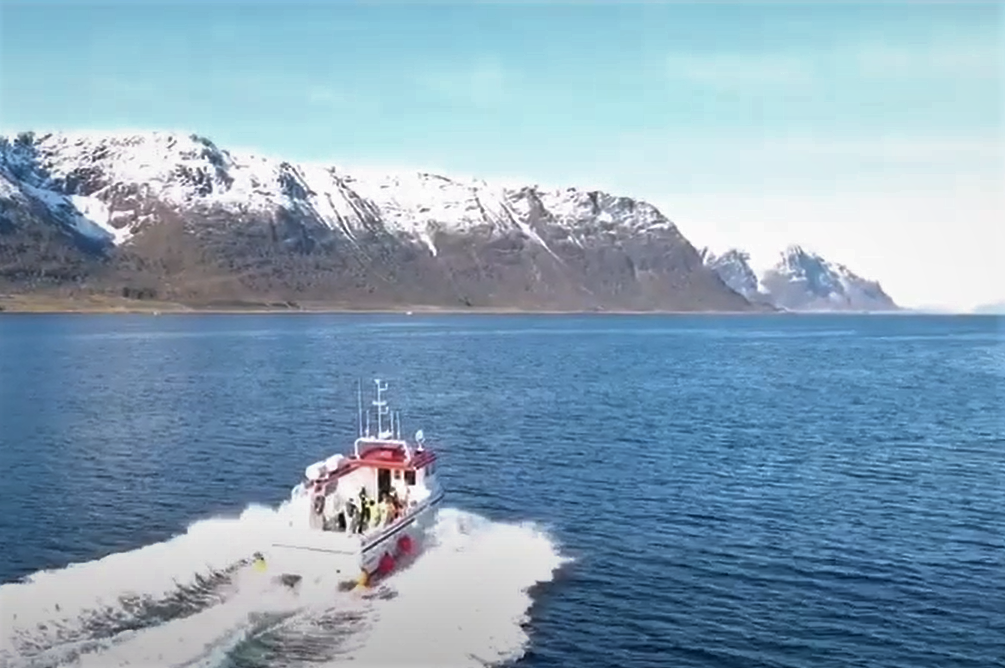 About the excursion
Short walk with the guide to the base. There you can borrow thermal suits and all necessary equipment for winter fishing at sea.  
Level:  2 (Read more)
Season: Autumn, Winter, Spring (1.11. - 31.5.)
Min/max persons: 5 –10
Booking reference: AESN5
Price: from £ 177 per person
On this excursion you get to take part in fishing from a fjord – and to the table. You will board a modern fishing boat, out on the field and pull traps and fish with fishing rods. What you get depends on the season, but it will still be your best catch of the day. And not only do you get to catch the seafood. When you return to the quay, the skipper will fillet the catch for you, and on board the Havila ship, the chefs will help you prepare a tasty fish meal at the outside grill at Deck 7. You can enjoy your dinner outdoor on the deck or in the main restaurant.
The excursion also gives you a taste of the local fishing history. Ålesund is located in Norway's largest fishing county, Møre og Romsdal. Eight times more fish are caught and produced than Norway's populationcmeaning that fishing is Norway's second largest export industry after oil and gas.
The county and Ålesund are built on fishing and stand long traditions in this industry - such as the historic "Borgundfjord-fiske" that you can participate in with this excursion. The fishing area is so close to the center of Ålesund that you can even follow it from land. But nothing beats a fishing trip with an excitement of catching your own fresh seafood.
Other excursions in Ålesund