Experience Bergen by sailboat
Bergen is a coastal and a port city with busy shipping traffic with everything from small pleasure boats to large fishing boats and even larger offshore vessels and cruise ships. On the sailboat (48 ft.), you can get close to life in the harbour, and, at the same time, see some of the most famous sights in Bergen from the sea.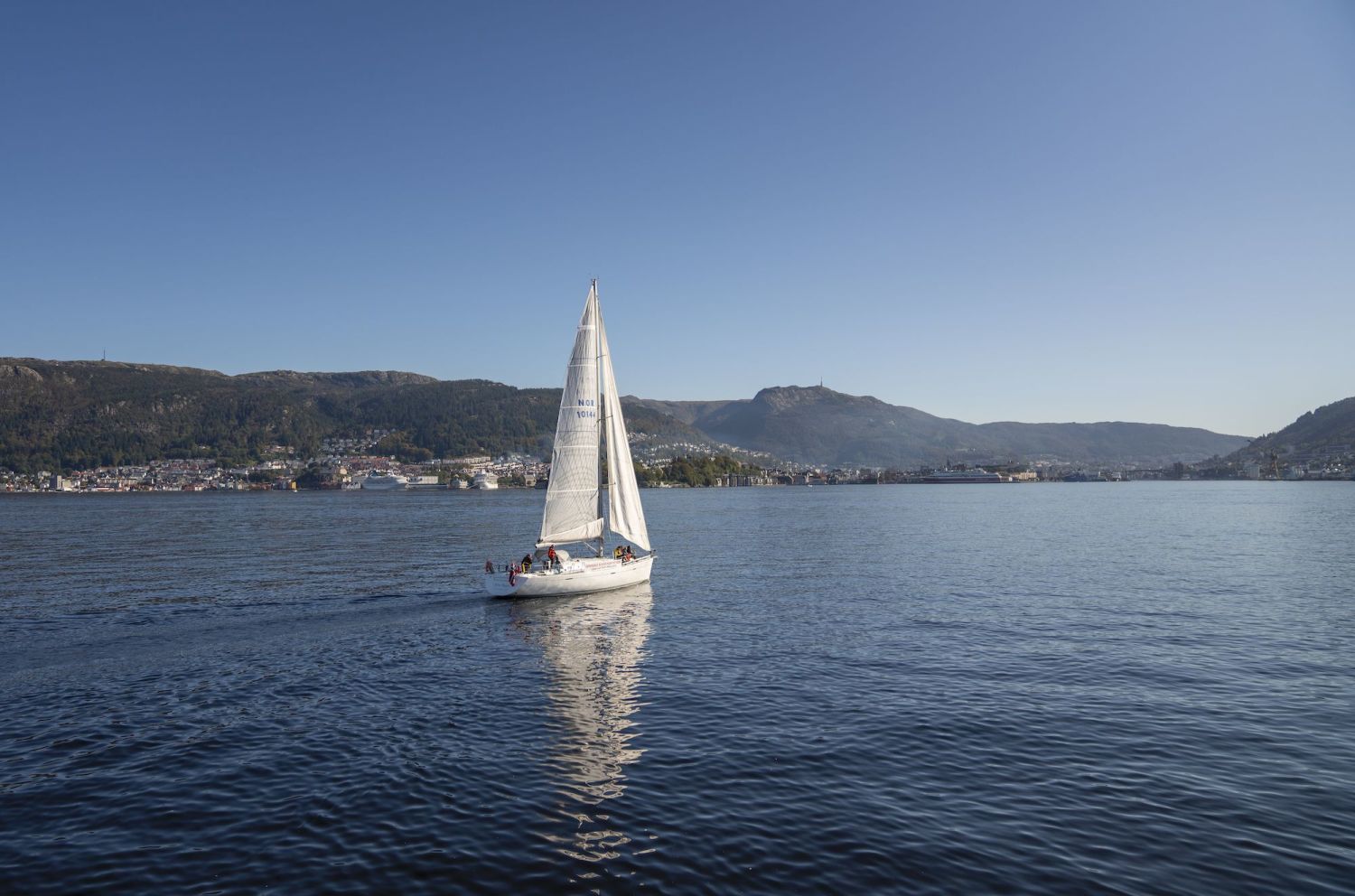 Direction: Both directions, before/after voyage
Disembarkation port: Bergen
Embarkation port: Bergen
Meeting point: Harbor at
Time:  Winter, 10 Oct - 14 May: 12:00-14:00
Time:  Summer, 15 May - 31 Sep: 13:00-15:00
Meal: Snack/drink
Level: 2 (Read more)
Season: All year round
Min/max persons: 1 - 12
Booking reference: BGOB2
Price: from £ 110 per person
About the excursion
Wear comfortable shoes and warm clothes. The trip is suitable for most people, but you must be able to climb up and down a short ladder, to get on and off the sailboat.
You pass the UNESCO-listed Bryggen harbour district and two large medieval buildings: Rosenkrantztårnet (Rosenkrantz Tower) and Håkonshallen (King Håkon's Hall). The voyage continues past Old Bergen with narrow alleyways and white wooden houses and then passes the old industrial and shipyard area of the city, which now consists of apartments and research and educational buildings.
There are just a few passengers on board, and the captain will regale you with stories from Bergen's past and serve you snacks and drinks. Weather permitting, the sails will be hoisted and we'll let the wind carry us through the harbour.
Other excursions in Bergen